Discussion Starter
·
#1
·
Removing the 22mm crank bolt of to allow removal of the damper, requires as per TIS, a special tool. Tool is required in order to lock the damper into place and to avoid damage to the crank and all the parts afterwards. Furthermore, this tool fits while engine is on the car.
We are all aware of the various methods used to remove that bolt, but I prefer the one and only as described in the TIS. The bolt is torqued to 410Nm, so the tool is not only required for removal, but also for proper installation.
BMW Special tool 118200 + 118190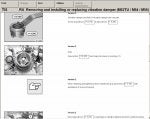 Used an irrigation pipe connector, 90mm diameter, a flange, and a pipe I had laying around.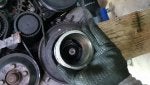 Marked the area to be cut: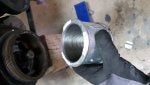 Total depth was around 15mm, then the small tabs are around 6mm. You cannot cut deeper as the tool will hit the chain cover or the front seal, risking damage.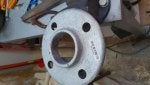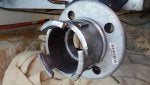 Welded everything in place and gave it a silver spray for looks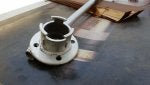 View attachment 743732
And the removal process:
Used my 3/4" bar along with the tool. As seen, the socket fits through the flange of the special tool and allows for proper removal of the bolt. It did not take more than 20 seconds to finish.