If your parking brake still doesn't really hold the car despite doing a by the book adjustment, may need some new shoes.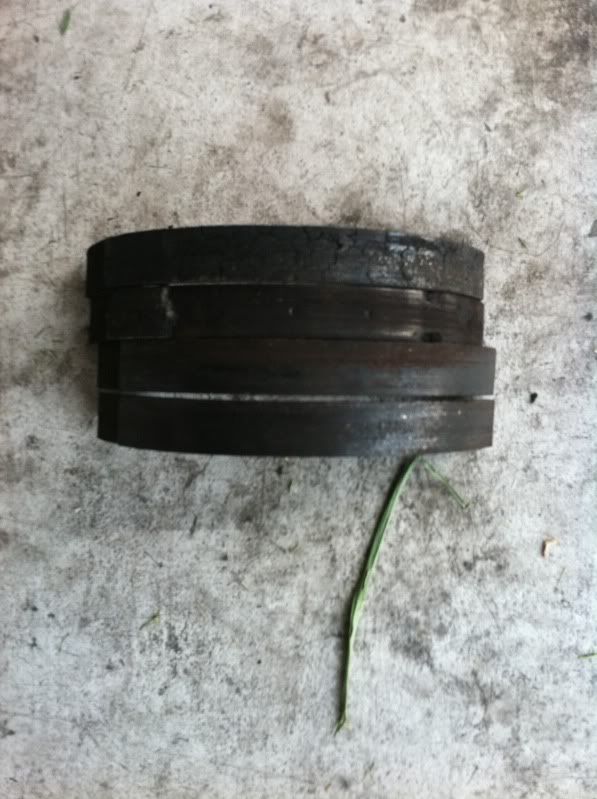 I am doing my rear wheel bearing among other things so I don't have the rear wheel hub in the way.
First, WEAR SAFETY GLASSES! A spring in the eye will not turn out very good.
Removal is straight forward....check out this
DIY
.
Basically pry out the adjuster at the top and then remove 4 springs (while wearing safety glasses) .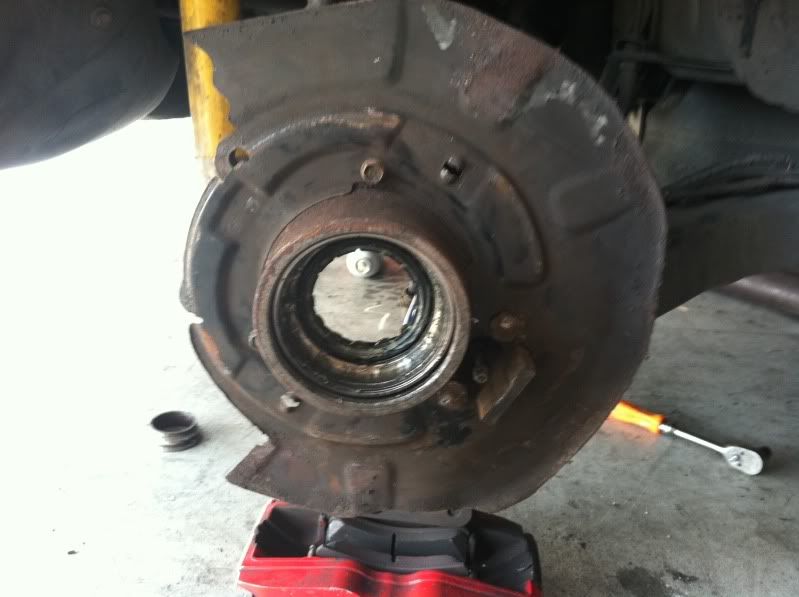 So here is the reassembly.
Your parts...
Step 1. Install the lower brake shoe using the center spring. Just line up the center hole in the shoe with the hole in the backing plate, push the spring in and twist. I used a flathead.
Small notch goes towards the bottom...the longer notch goes towards the top (fits into the adjuster)
Step 2.Install the lower cable pulley assembly thing. Open up the claw, insert the end from the brake cable and then close it. Line up the notch in the back end of the claw with the small notch in the end of the brake shoe.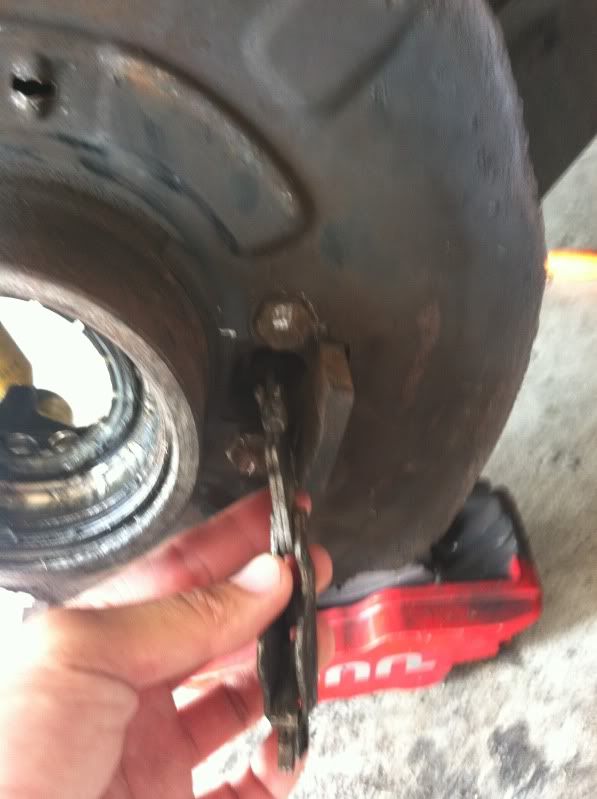 Step 3. Install the lower spring and upper brake shoe. The lower spring (or the one towards the front of the car) is slightly longer.
I used a small flat head. Install one end into the lower opening. The stick the flat head into the upper hole. Hook the spring onto the screwdriver shaft. Slide it down the shaft (that's what she said) and then push the other end of the spring into the hole...make sure the spring is seated.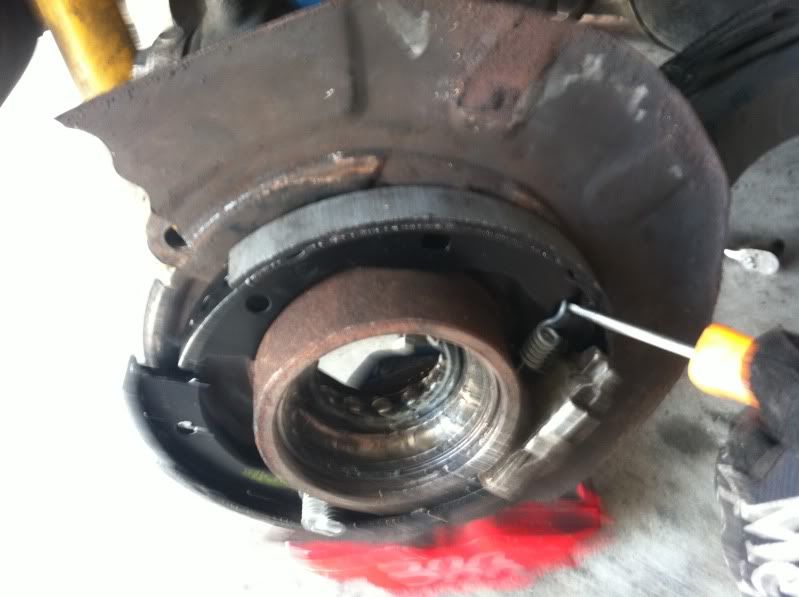 Step 4. Again, install the round spring to hold the shoe in place. Line up the lower notch with the notch in the claw body.
Step 5. Make sure the ends of the brake shoes are even with the metal protrusion at 5 O'clock on the backing plate.
Step 6. Install the upper spring. Same as step 4.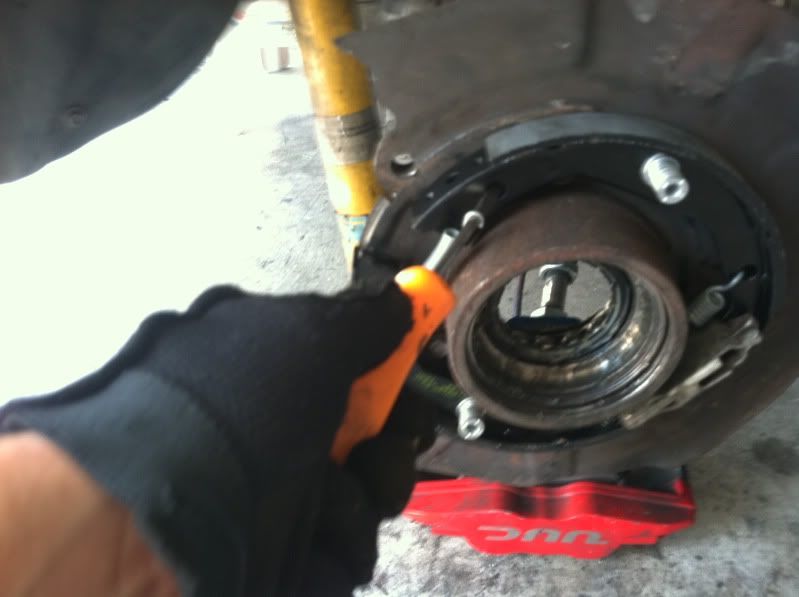 Step 7. Install the adjuster screw. I pried the upper shoe up (into a more open position) and the stuck the adjuster nut in. May have to use a little bit of force.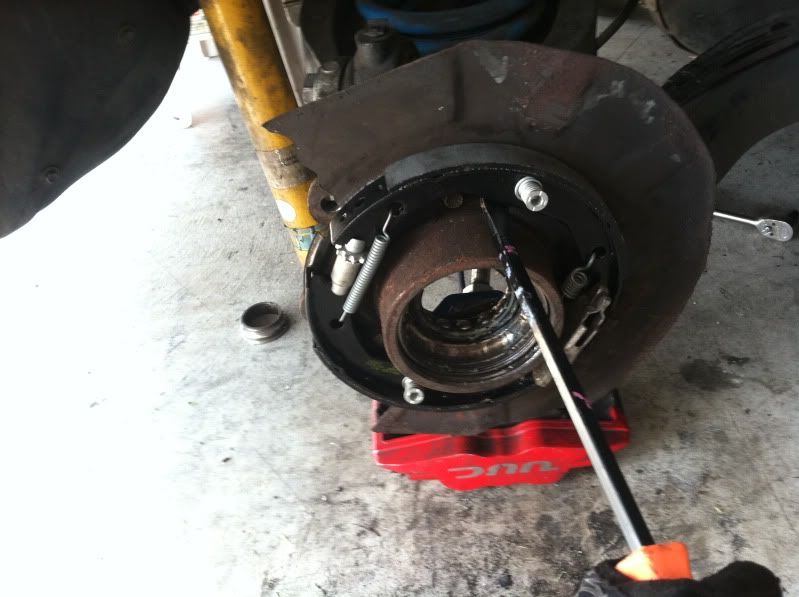 Step 8. Pull the ebrake a little, make sure the springs are seated.
Step 9. Remove safety glasses.