In this DIY I will show you how to make CF wheel cap emblems, but this can be done for ANY emblem (hood, trunk, steering wheel) on the car. If you already have some BMW emblems/wheel caps on your car it will only cost $6. However, I started with some brand new 'covers' found on eBay for $4/shipped that I'm putting on my buddy's E46.
The link I put for eBay is for Black Emblems that cost about the same and will save you alot of time.
LET'S BEGIN........
Time:
45 min - 1 hour
Cost:
$6.00
Supplies:
- Electrical tape ($1 at Walmart)
- Carbon Fiber sample from eBay ($1/shipped):
http://cgi.ebay.com/ebaymotors/3D-Silver-Carbon-Fiber-Vinyl-Sheet-Decal-Wrap-SAMPLE-_W0QQcmdZViewItemQQhashZitem3a6081e683QQitemZ250727229059QQptZMotorsQ5fCarQ5fTruckQ5fPartsQ5fAccessories
- BMW Emblem PDF (download free!):
<a target="_blank" title="BMW Emblem PDF (pdf)" href="http://pdfcast.org/pdf/bmw-emblem-pdf">BMW Emblem PDF</a>
- Wheel Cap Covers from eBay ($3.99/shipped):
http://cgi.ebay.com/ebaymotors/ws/eBayISAPI.dll?ViewItem&item=120701786071&viewitem=&sspagename=STRK%3AMEWNX%3AIT
- Clear Coat Spray (matte finish) from Walmart ($3.49)
- Scissors
- Sharpie
- Clear plastic cover (got mine off a Costco salad tupperware)
- Exacto-knife or Box Cutter
- A STEADY HAND!
1. Find a hard surface to work off
2. Put the clear plastic cover over the PDF print out and line up your first piece of electrical tape. You'll be using the PDF mainly as a guide and no need to cut it up. TIP: If you cut a clean 90 degree angle on the tape with scissors then your lines will look alot better and more accurate.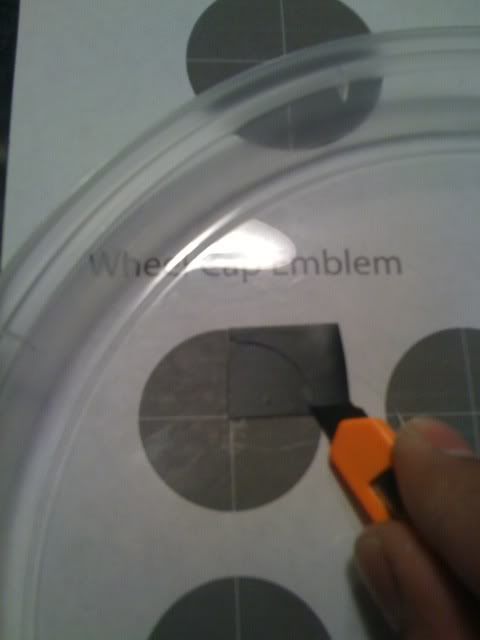 3. You actually want to cut them a bit smaller than the pattern as the outer edges are usually where the chrome trim is on the emblem. TIP: Going smaller isn't so bad either because you can always stretch and maneuver the electrical tape to your desired size because of it's elasticity. Use your Sharpie for any touch ups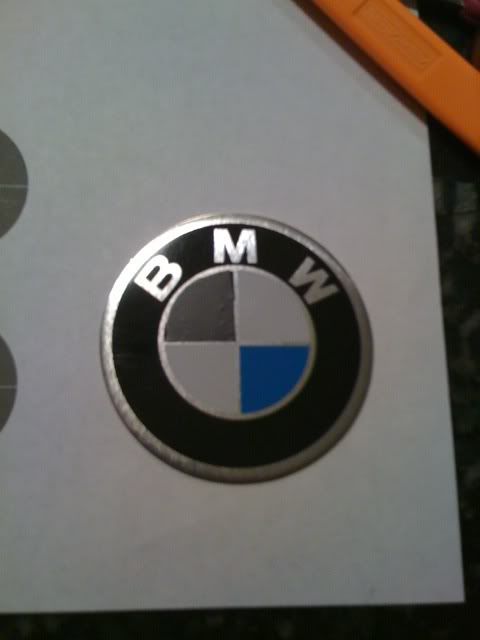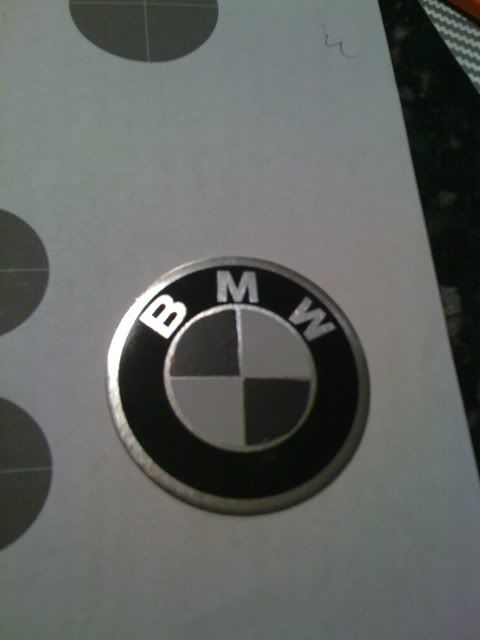 4. Next, lay down a small piece of CF vinyl tape and do the same.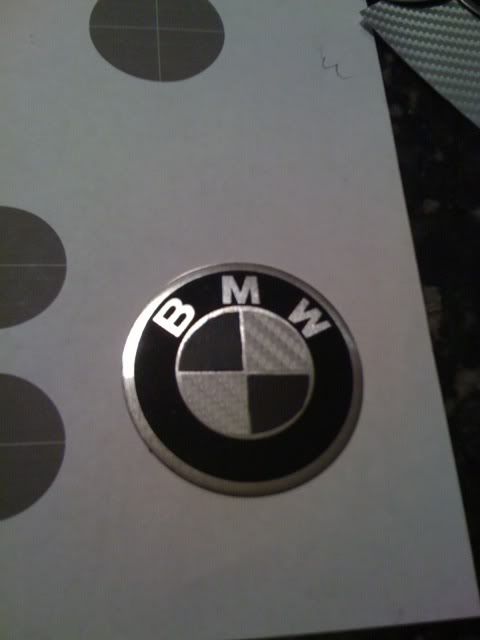 5. Once all pieces are done and you like what you see you'll move on to the MOST IMPORTANT part of the DIY and that's using a good clear coat to protect it from the elements.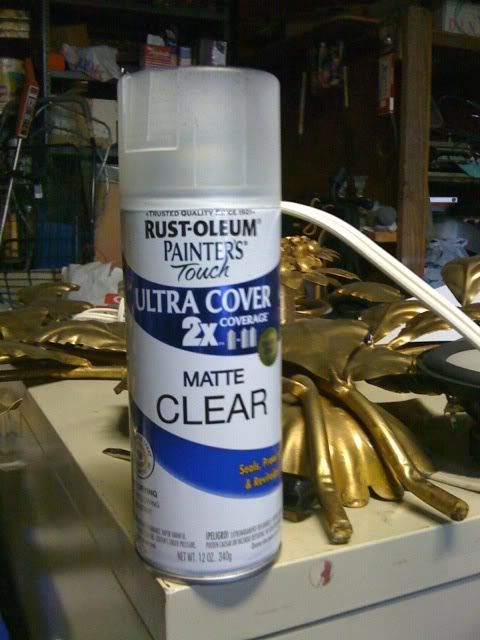 6. You want to make sure there's no dust or particles on the emblems and be sure to put at least 2-3 coats. TIP: Don't saturate the pieces with the clear coat as it makes an uneven surface and comes out 'gummy.' Lightly go over it once and then let it dry for about 5 min. before moving on to another light coat. Apply 2-3 more and.......... VOILA!