Discussion Starter
•
#1
•
Suspected a soft fuel pump failure (misfires on high rpm, bad cold starts) so I decided to use an AEM in-tank high-flow fuel pump to replace the existing oem VDO. Most would prefer to get an OEM assembly including the fuel level sensor which is perfectly fine, but due to my setup (FI) I chose the other way.
Amazon package arrived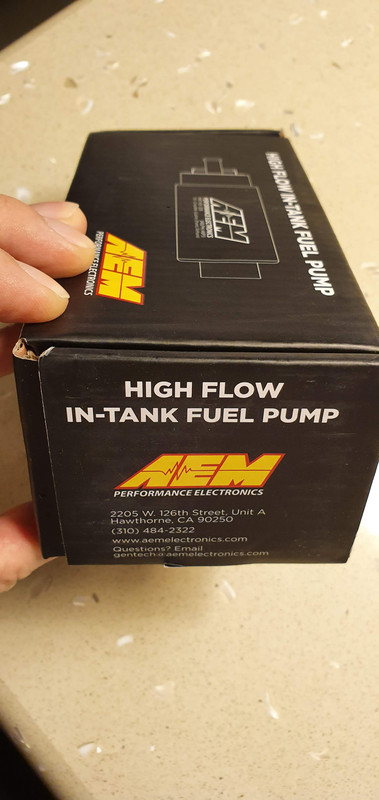 Side by side. AEM is 40mm diameter vs 50mm diameter of genuine BMW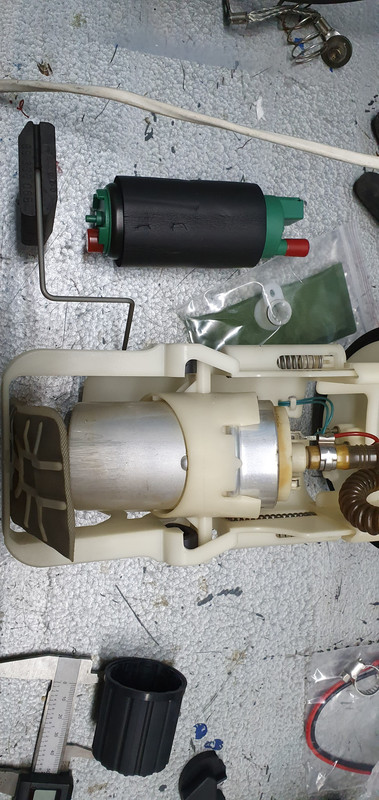 Decided to not buy a ready made sleeve (radium engineering) but rather take apart the OEM pump and use the outer shell as a sleeve. To remove the actual pump from the plastic assembly, you need to remove 2 power connectors (Secured with a lock pin) and the fuel line. Fuel line was the most difficult as I didn't want to damage it. Used a heat gun to make it softer for removal.
Marking the line: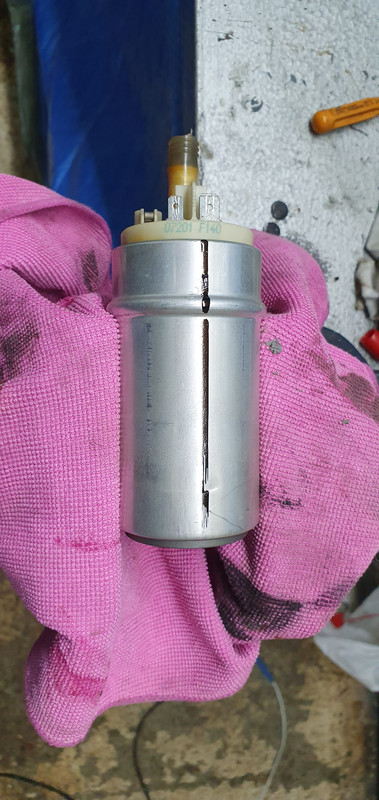 Cut Open: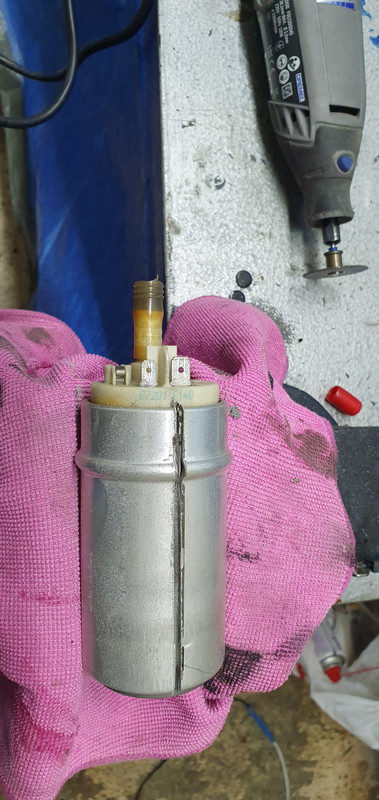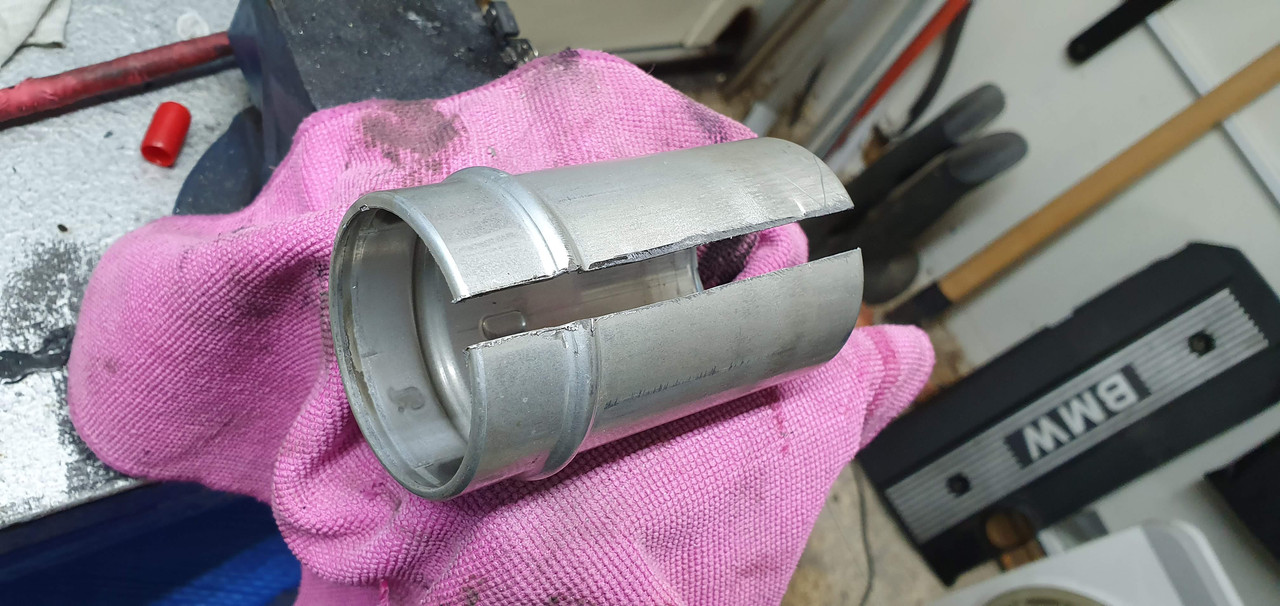 Using 2x 50mm clamps to secure the AEM pump into the OEM sleeve.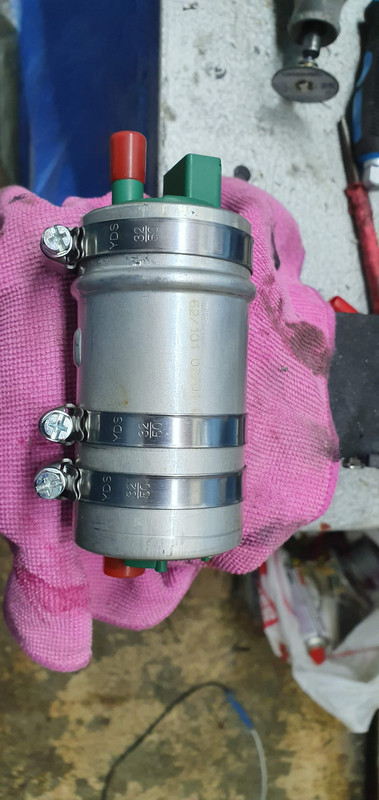 Into the hangar: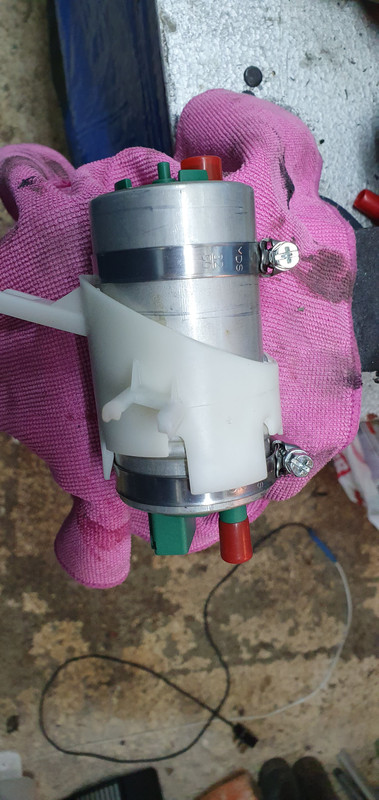 Assembly and soldering the wires: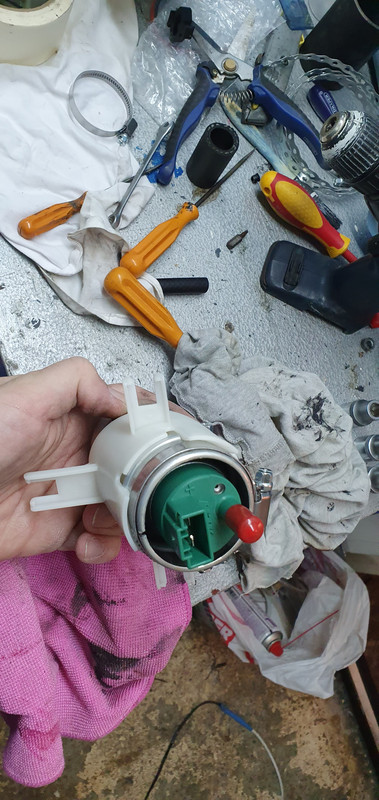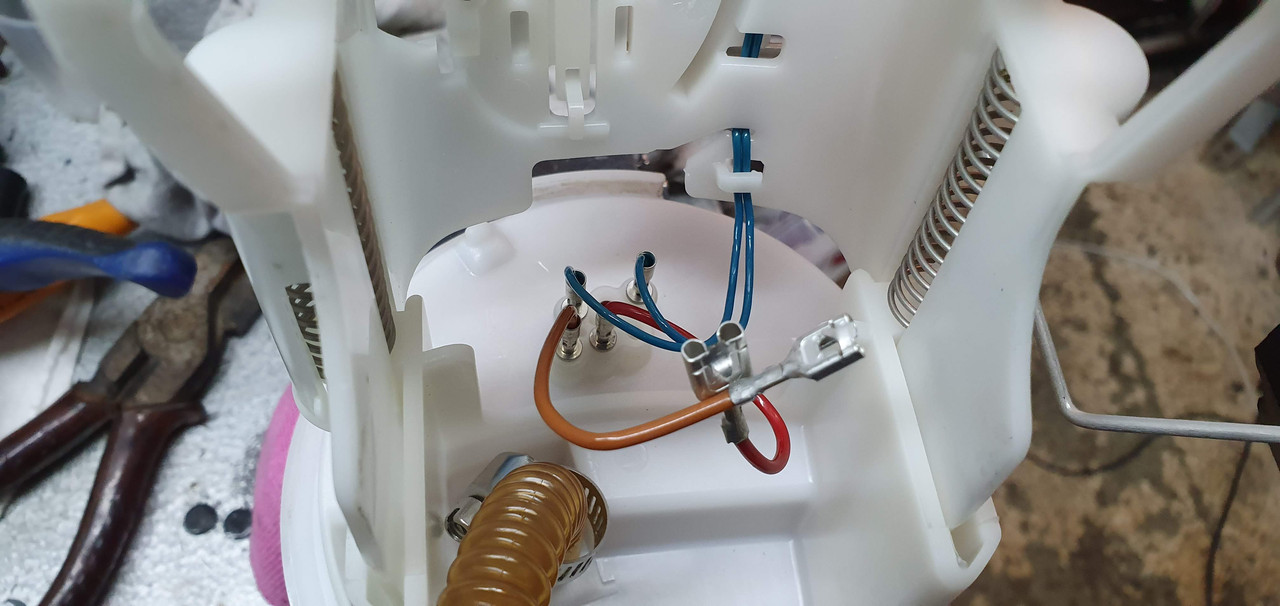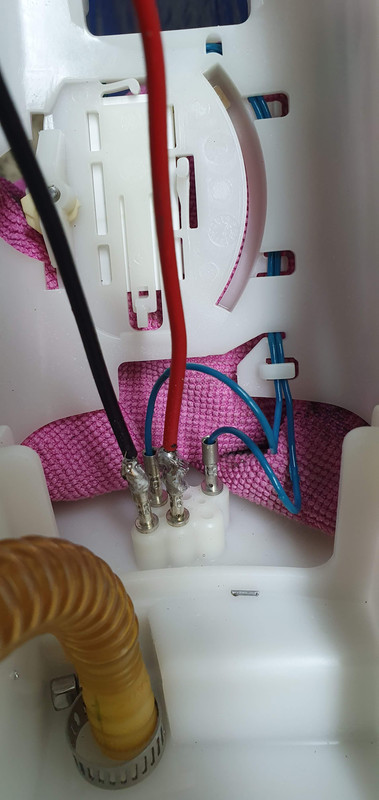 Complete with the new filter: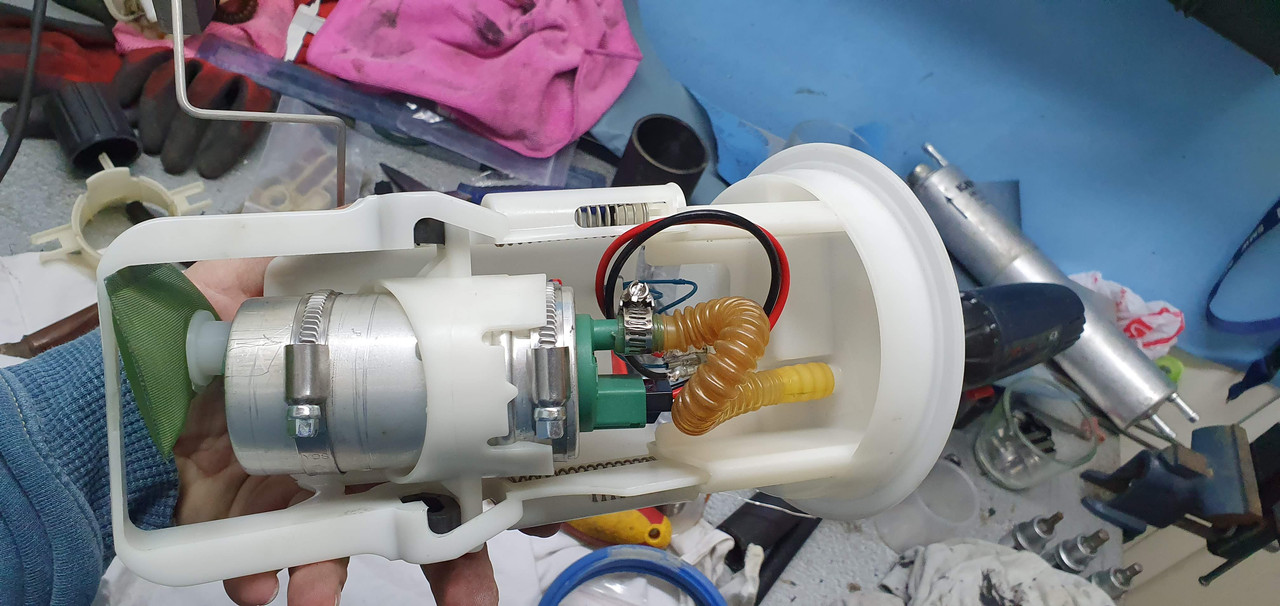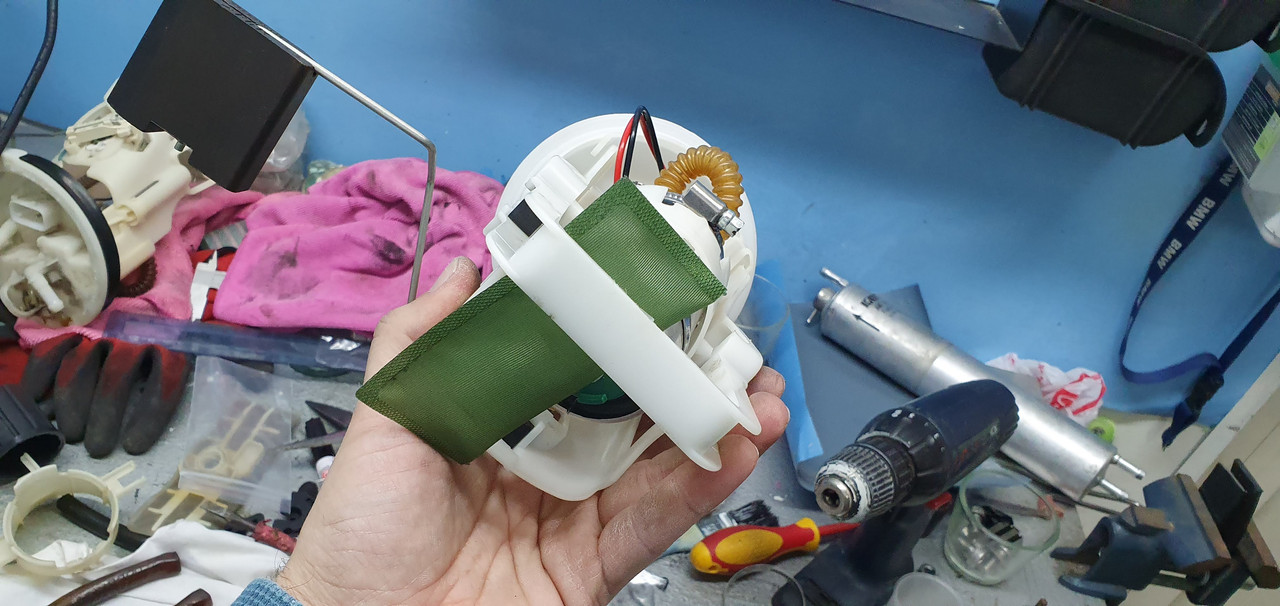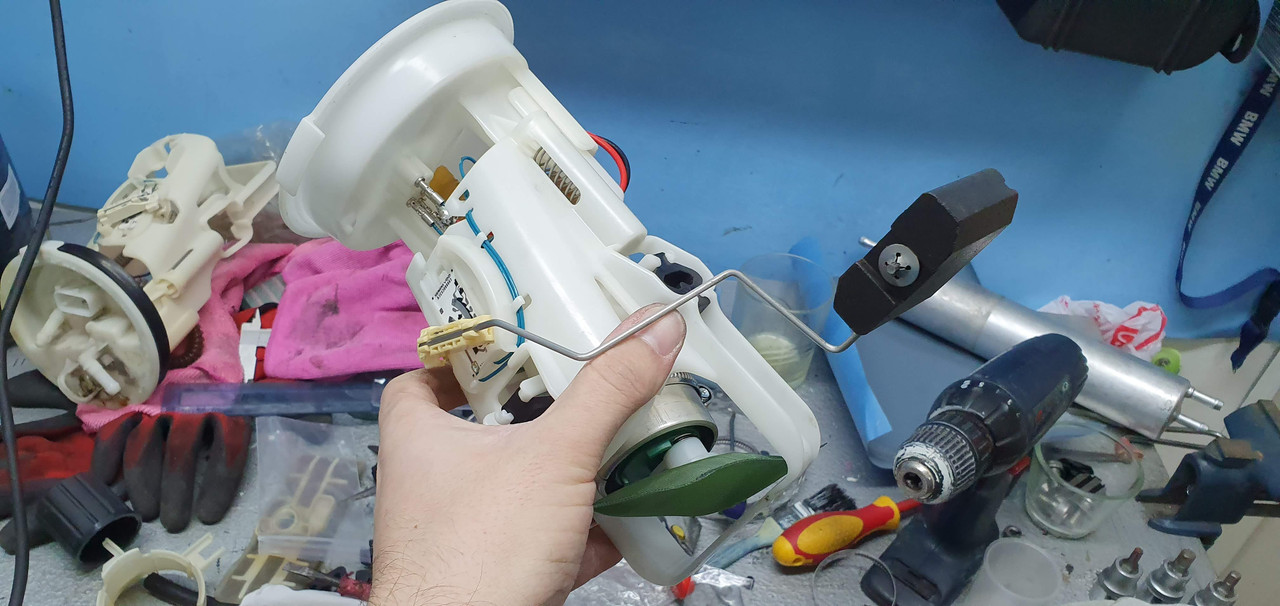 Car started immediately, pump is more silent than the original one. Will see how much it lasts!