Discussion Starter
·
#1
·
Hiya everyone!!! Alright, I've been thinking about this for a long time now, I'm designing and getting made a Full Custom CAI for my car with an integrated CDA box by BMC. I had the CDA box installed, and felt the power increase at night, but during the day it was worse because it was sucking hot air from the engine, because there wasn't enough space in the bay to make it do otherwise. So I'm getting made a full custom CAI, from the elbow attached to manifold, all the way down to the start of the intake. It's going to be mainly Stainless Steel, with some other various materials depending on the design I end up deciding on.
So I have done a cross section of the two piping designs I am looking at, as well as the proposed end result in the bay of a car similar to mine (it's not actually my car in the pic!!)
So this is Cross-section 1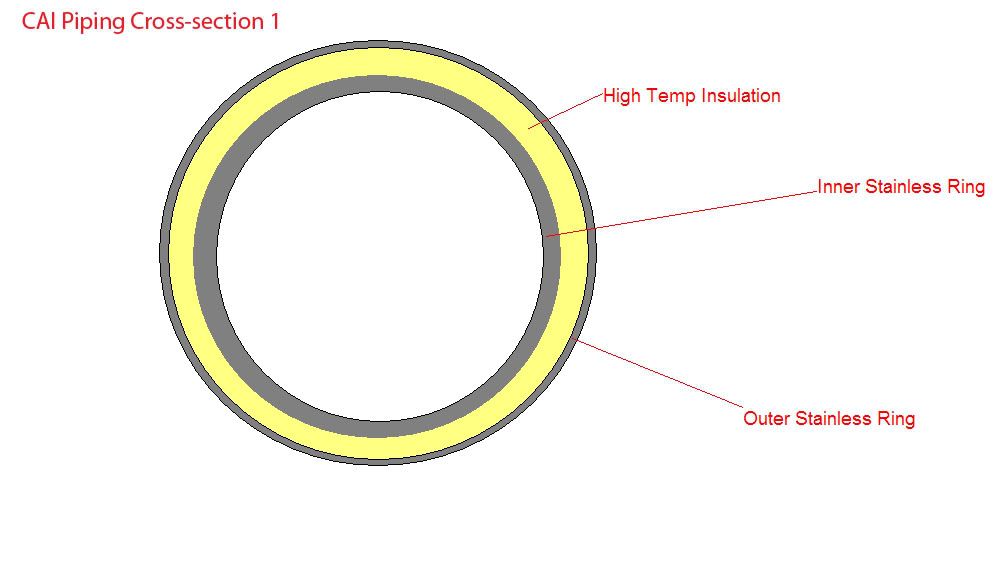 Pros: Simple design, inner and outer stainless pipes for shielding, and High Temp insulation in between for low heat transfer. Stronger, sturdier design, also a simpler, more durable design.
Cons: More heat transfer than design two.
And this is Cross-Section 2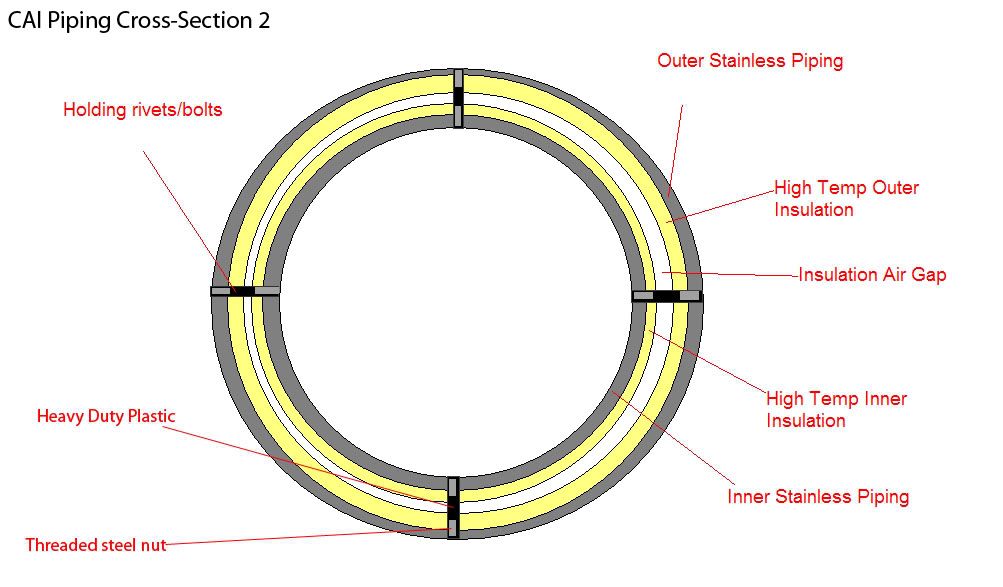 Pros: Next to no heat transfer, inner and outer stainless pipes for shielding, high temp insulation stuck to the inner of the outer and the outer of the inner pipes, with an gap of air in between, allowing for very little heat transfer.
Cons: A much more complex design, much more flimsy than design 1, more costly to manufacture.
So obviously there are many more cons to design two, but design two will have a much lower heat transfer than design 1
This is my proposed setup and layout for the intake.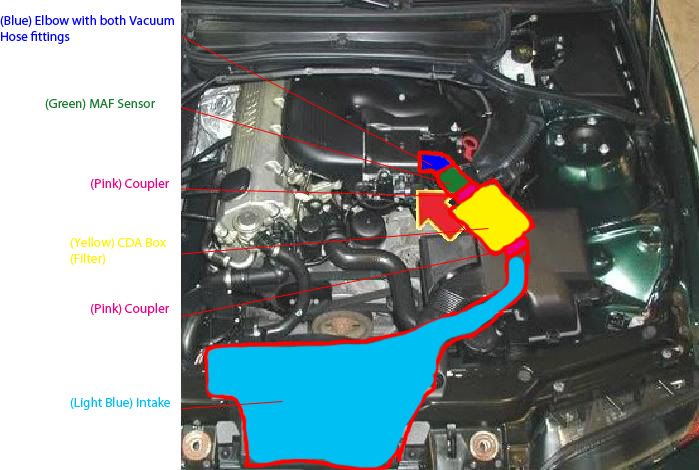 Obviously I have slightly copied the OEM design, just made it a much more free flowing path, larger piping and a larger intake with a higher performance filter. Also added the insulation to allow a greater volume of air to pass through.
The custom design will be all stainless, the CDA box and the MAF Sensor will be shielded and insulated to a degree. Overall it will be an expensive project, but I reckon it should be well worth it.
Suggestions, ideas?? Oh and don't bother telling me it's gonna be expensive cuz I already know that!!!!!!!!!!