Discussion Starter
•
#1
•
theres no need to jack the car, everything can be done from the top. and it sucks if you have large hands. ok, first you wanna remove the air box and maf sensor. then take out the adjuster unit, its that little black box on the side of the intake plentum, its only held on by 2 screws and you can pull it strait out. you also have to het all those partitions out that are around the master cylinder. there r diy's for this search for intake elbow removal. there are pix for how to do all this stuff. you need to remove the intake elbow, it comes apart in 2 pieces, you dont need to disconnect the vacuum tubes from the first piece just move it off to the side. the part that connects to the throttle body is harder to get out cuz the screw that tightens it down is really hard to reach. now that you have all of that out. look down and you will see a plastic canister with a vacuum tube going in one side and out the other. this is actually what controls the exhaust flap in your muffler. its only mounted by one nut. take the nut off and the sensor is right under. here r the pix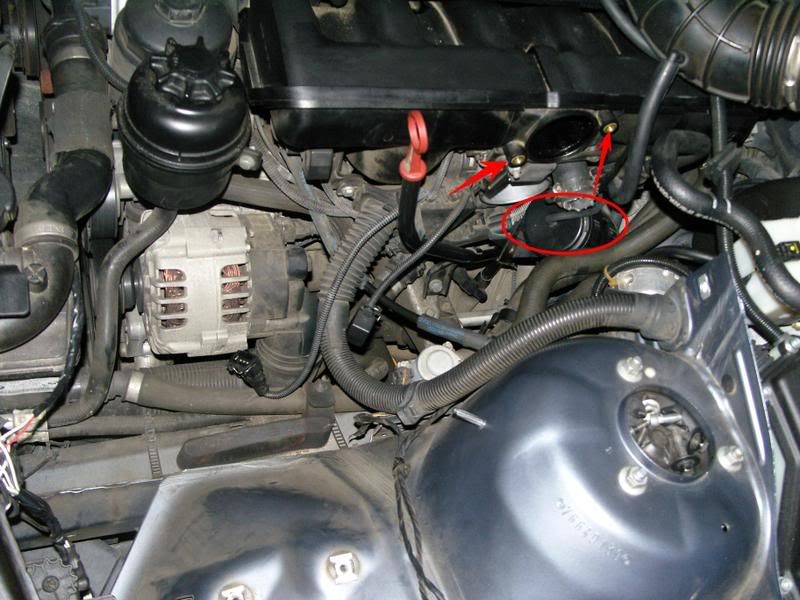 here r arrows pointing to the two screw holes that hold the adjuster unit and the vacuum canister thing is circled, i had already dismounted it.
here the vacuum thingy is pushed over to the side and the cole for the sensor is circled. the sensor is actually mounted with the cylander portion facing almost strait down. realoem.com has it pointing horizontal into the side of the block. if u notice a broken hose, i used that to fix a vacuum leak i had. the piece leading to the idle air control valve had dry rotted.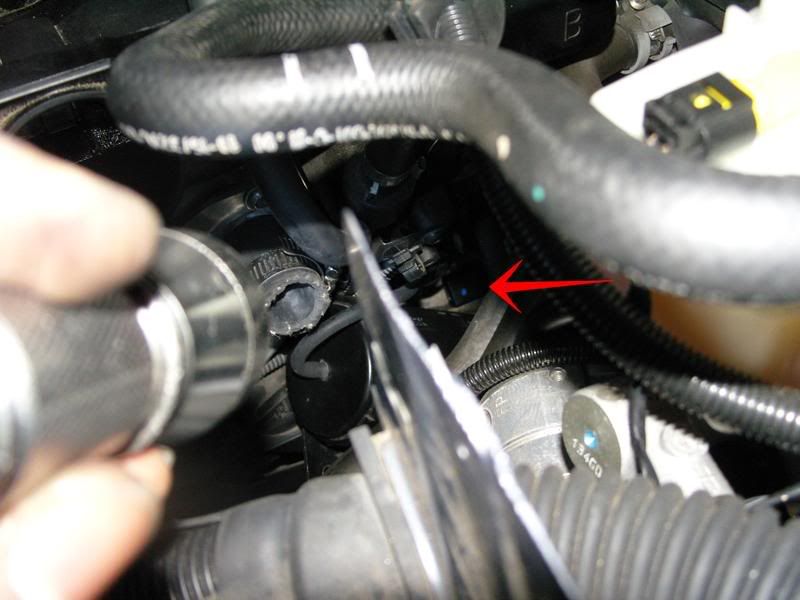 here is the sensor mounted, now all u gotta do is put everything back!
its not too hard, it took me about an hour by myself the second time i did it. you should have one of those little super bright led flashlights on hand. the first time i did this i was stumped for almost 4 hours and then my friend showed up with the flashlight and i found the sensor in like a min. thats all i can think of.