·
Lutz Performance-FL BMW F/I
Discussion Starter
•
#1
•
Hey guys,
Just wanted to alert you guys that we are west FL's ONLY Active Autowerke Flash Dealer.
We can flash any everything from E36's to the newest N55 engine platform.
Active has spent years upon years in R&D to perfect their performance software. And the quality really shows.
If your interested in Active Autowerke performance software, please feel free to email me at anytime!
[email protected]
We have several specials currently running to call/email or PM for pricing! :thumbsup: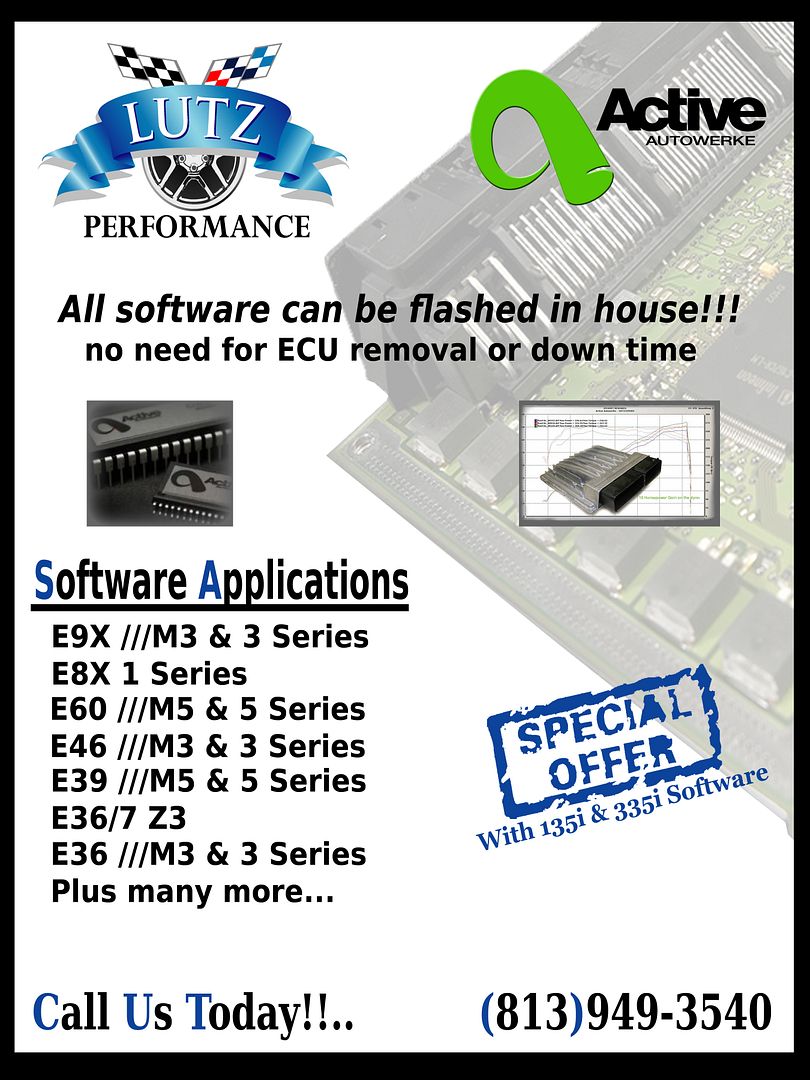 have a great week!
Lutz Performance sales staff contact information
Andrew Congleton
Director of sales
813-949-3540 ext 101
[email protected]
John Aponte
Sales Associate
813-949-3540 ext 2
[email protected]