I've really loved owning my 325xit so far. I purchased it with a blown front diff and a partially fritz'd cluster. PO took the car to a hack shop to replace a front axle, they destroyed the diff seal and later jumped the battery backwards.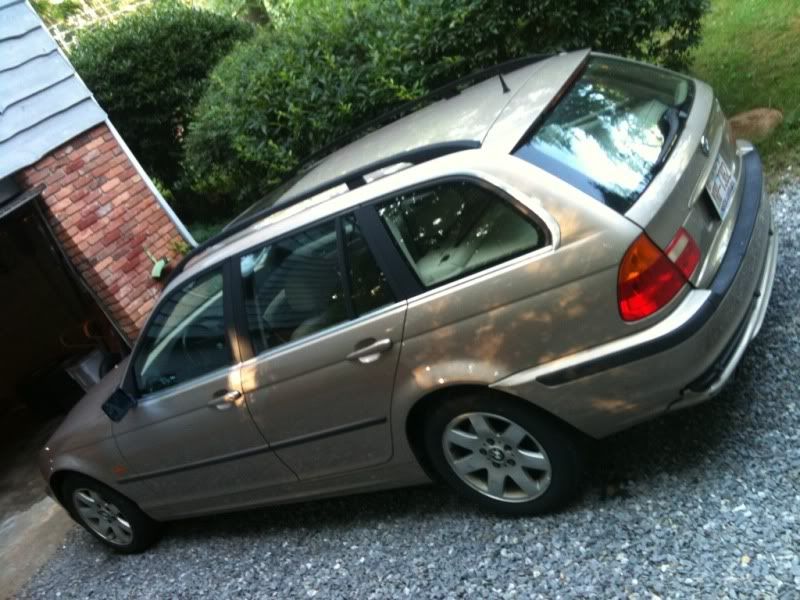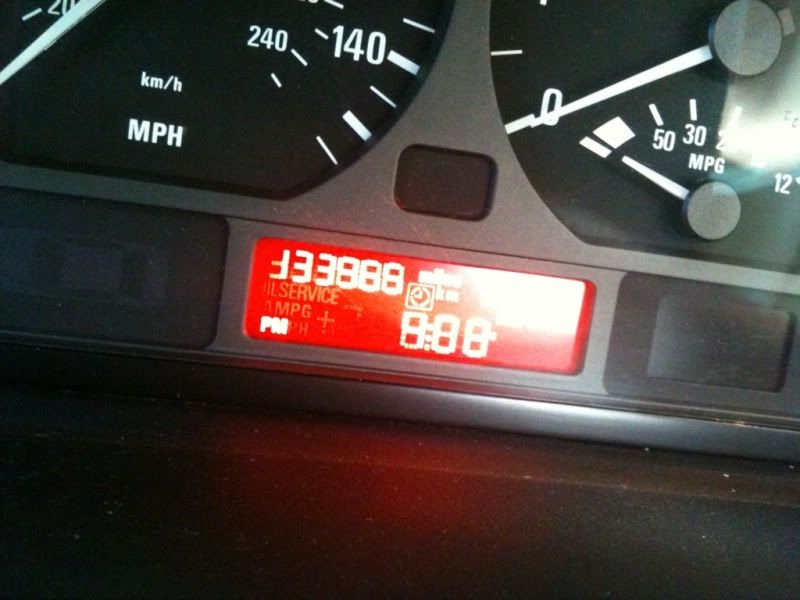 (fuel gauge was also inop)
Immediately after picking her up I swapped out the style 45s for some contours I had laying around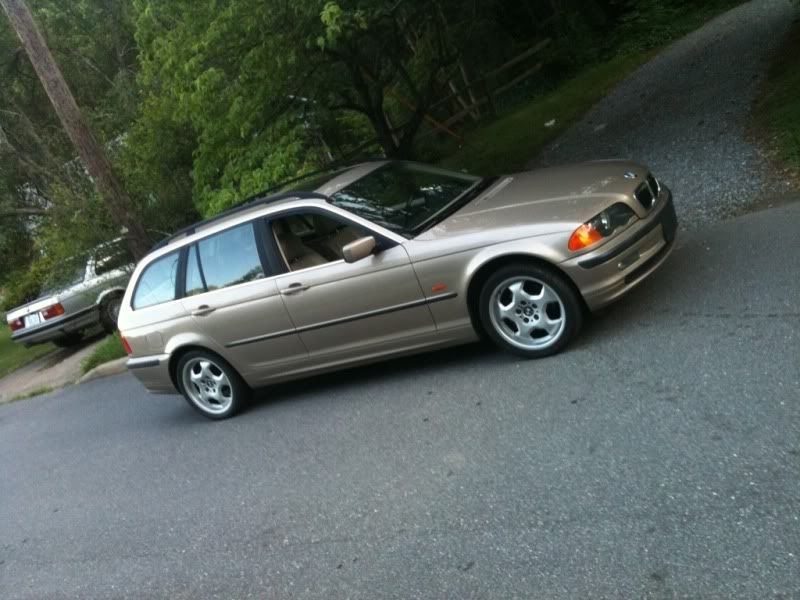 and got to work fixing the car's main foibles (diff & cluster)
To do the job in around 5-6 hours I loosened the inner Ball joints from the subframe, removed the axles and only lowered the front subframe as much as needed (1-2"). Disconnected the tie rods but not the p/s lines nor the steering shaft.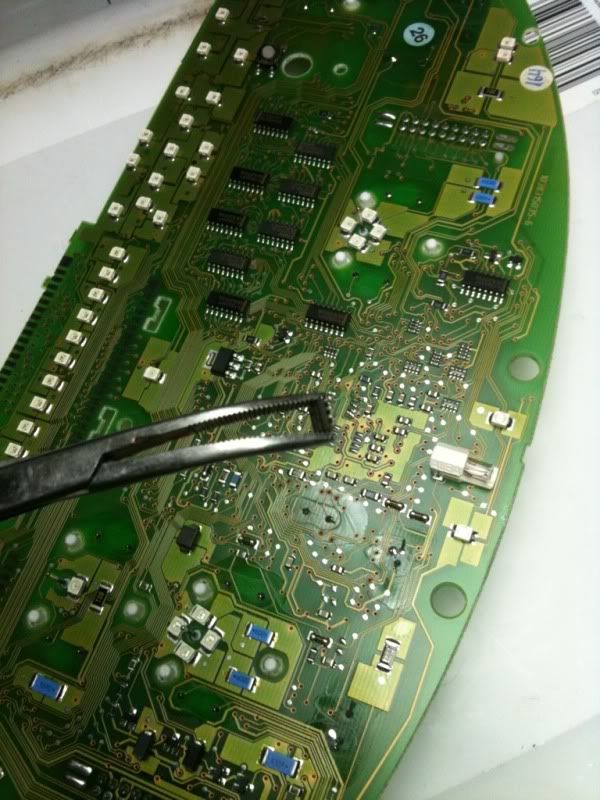 Had to swap the infamous Motorola m3580 (iirc) chip from the bad cluster to the used cluster to avoid having the tamper dot and incorrect mileage
doneski: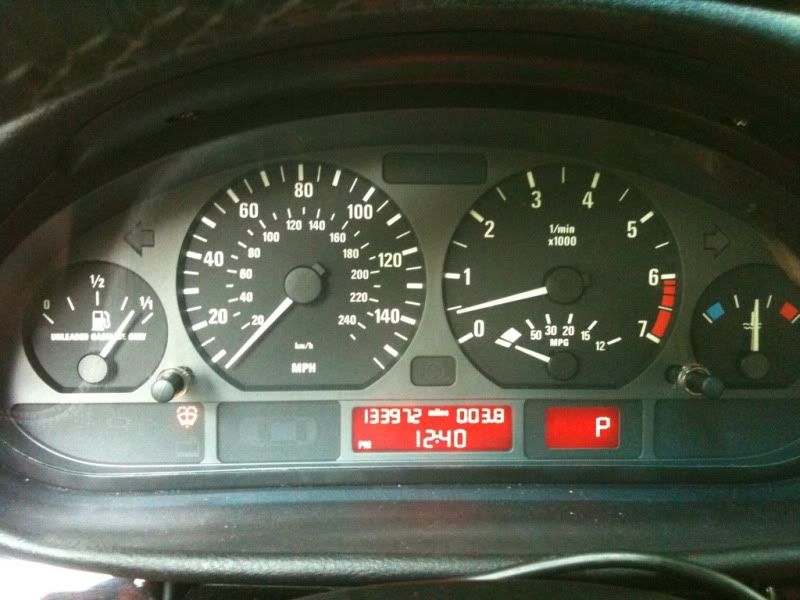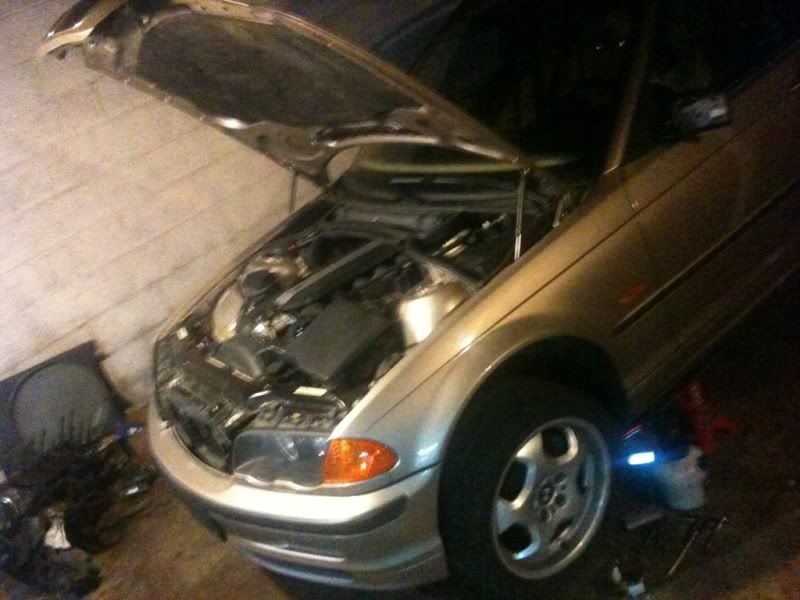 At this point the car drove decently well but was seriously lacking in maintenance, so I went ahead and tackled brake rotors, pads, CABS, diff fluids, tranny/step fluid, xfer case fluid and brake fluid, spent about $200 getting the windshield/headlight wiper mechanism working, replaced the bad driver's side rear view, front diff seals etc. I also gave her a nice cut & polish
Once all this was sorted I picked up some sticky tires for my car but wanted to straighten out my wheels before I mounted them, I knew at least 2 of them where bent.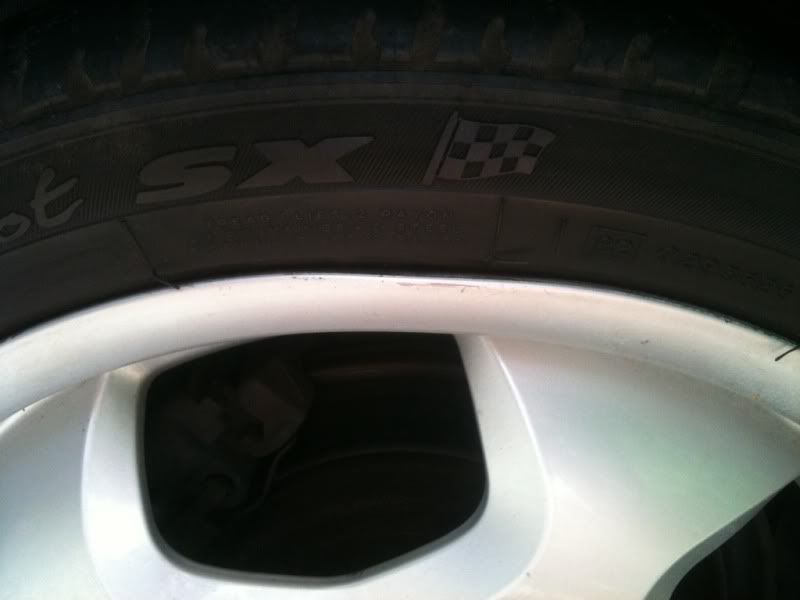 Well turns out all 4 where bent.. but no sweat my buddy Ryan @ Eurowise in Charlotte took care of me: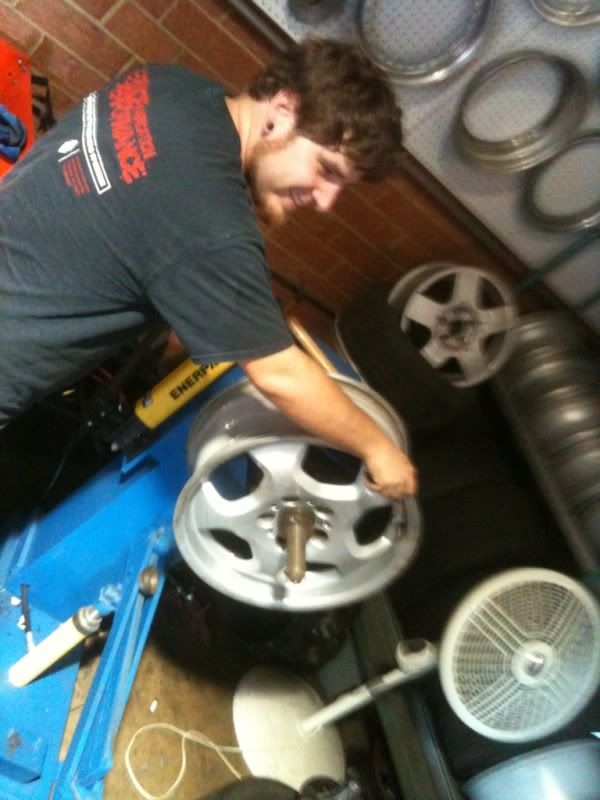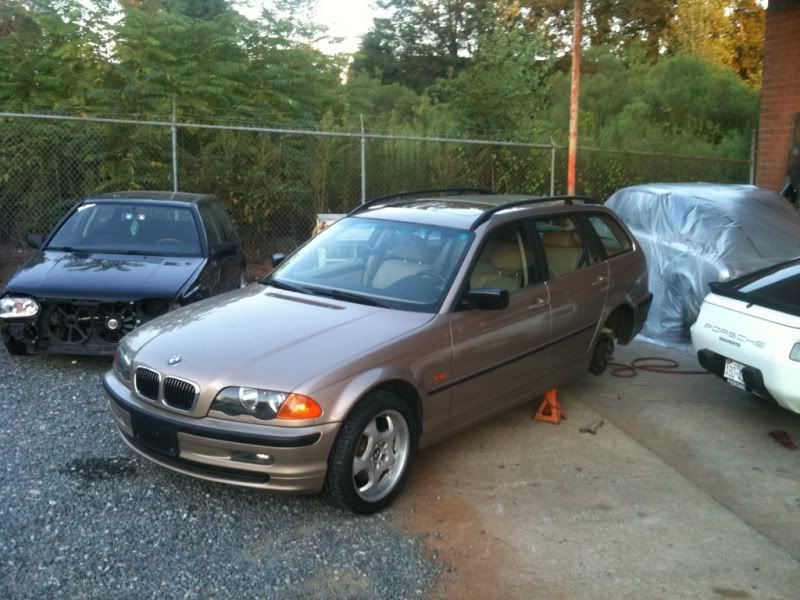 (he was trying to help me out last minute and all lifts were tied up)
Once the car was back home the fun began, you see I have another buddy of mine, Matt who was a wrecked e36 m3 (someone ran into him) that had pss9 coil overs, and the front struts got bent in the wreck.
After seeing that Bilstein recommends e36 m3 units on the back of 325xi's I picked up his two rear adjustable Bilteins to replace my factory blown units. One thing lead to another and I wondered if I could also use the springs from the kit, well spring rates are 500/685.. pretty useable I thought.
I popped in the rear springs and adjusters, and the ride height wasn't bad.. for the front I had to go custom. I ordered coil-over sleeves and installed them on brand new bilstein sports by my machine shop: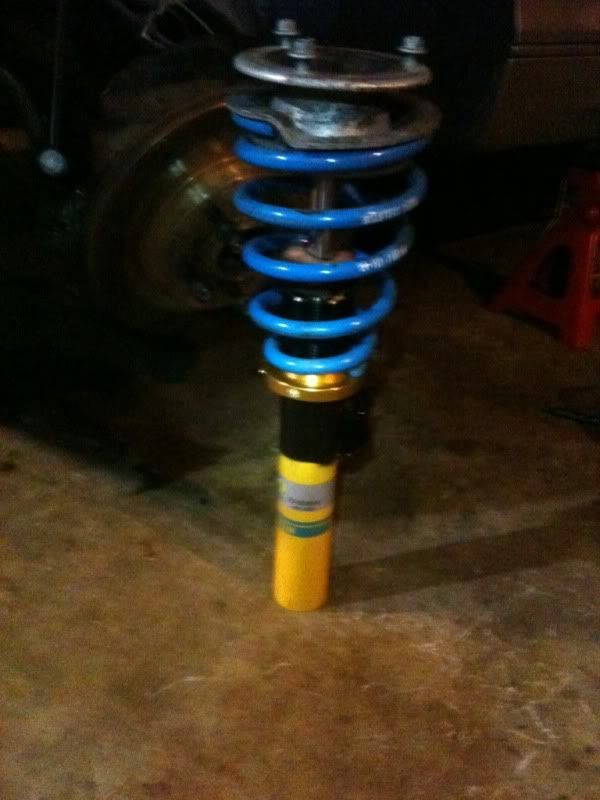 That night I may or may not have taken her for a spin on town mountain road:
http://www.youtube.com/watch?v=10Wi0WiCN6g
(just to give you an idea what the road looks like)
Car blew my mind, really really amazed me at speed, however slow speed cornering it plowed like a pig :thumbdwn:
It's a multi-sided problem. Front tire pressure was too low, front spring rate is maybe too high car is nose heavy and I also doubted that my camber settings were optimal.
A quick check with my iphone + bubble stick app and I saw I was running
2 degrees negative camber front, 3 degrees negative camber rear
Luckily I had these waiting next to my desk: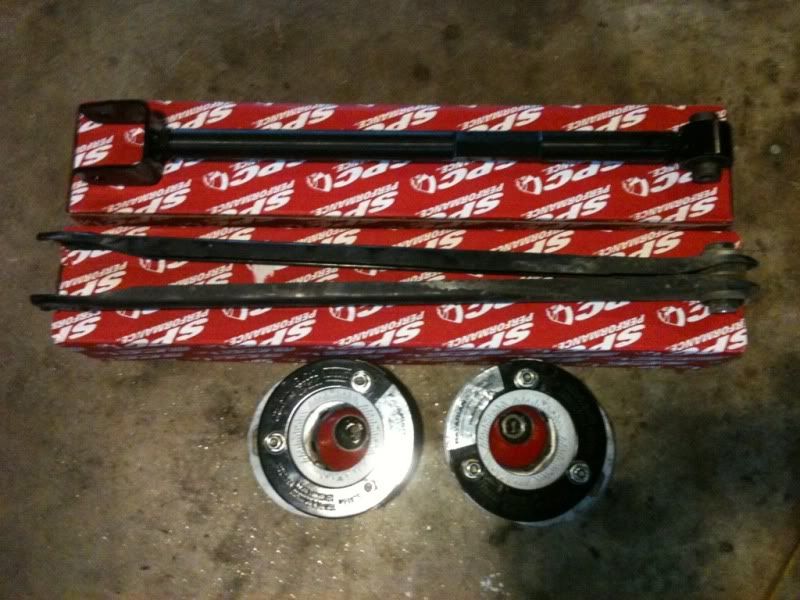 Rears installed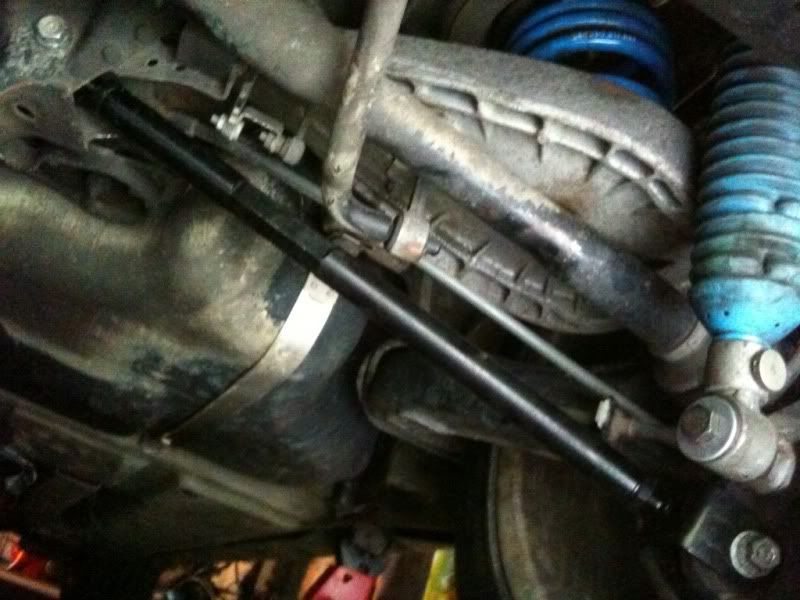 Set camber to 1 degree rear and went to a pool party :thumbup: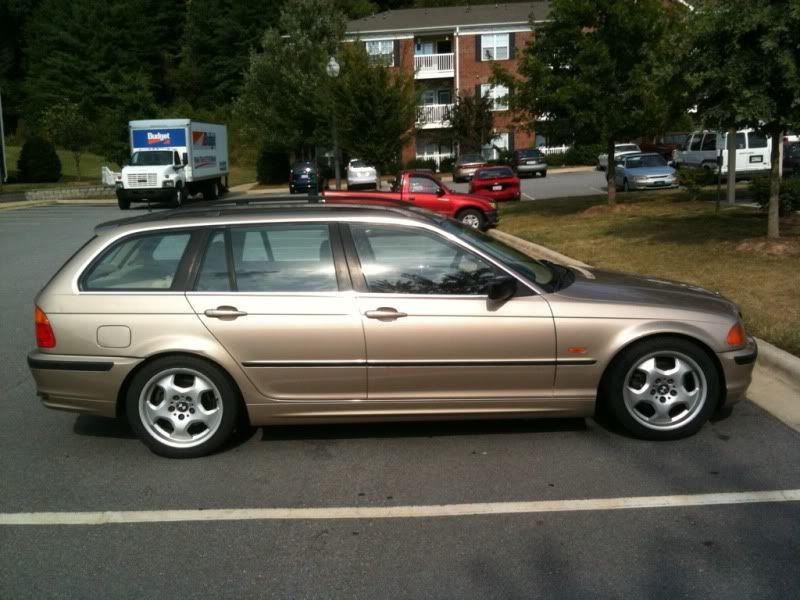 (btw car will tuck tires on it's lowest front setting.. but the shocks bottom out)
Tomorrow I am thinking of doing the fronts.. I kind of like the front camber at 2 degrees, so I'll leave it there until I can feel the car with the adjusted rear camber, however I'll still install the bavauto camber plates and run more front caster and set my front toe to 0.
Further further out, 5 speed swap (?), 330i brakes or just PF-Z pads and maybe some moar powah :tsk: