Discussion Starter
·
#1
·
After reading nearly hundreds of threads on the M54 cold weather CCV installation, I always wondered why it went easy for some and was a PIA for others. And now I know.
BMW has Scheiße for quality control.
First, I am quite glad I opted to remove the intake manifold. Otherwise I think it would be nearly impossible to see that my new CCV's "connecting line" which twists up in through a gap in the manifold is deformed (#3 on the RealOEM CCV diagram - part#11617504535). No wonder some of y'all end up cursing this project, but it
is
easy if you don't get a defective part.
Lucky me.
In the following picture you can see the old line easily fitting up through the gap when connected to the new cold weather insulated CCV.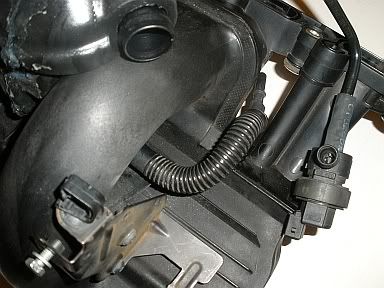 The new hose I received (foam insulation removed for comparison) hits the manifold. It's about an inch and a half away from the gap and will not fit unless you bend it out of shape and put enough pressure on the hose so it can't help but crack over time.
(Again, both hoses are connected to the CCV, but the new part when correctly aligned just can't turn to lock in place since it hits the manifold.)
In these next comparison pics, the old and new hoses are exactly lined up at the CCV gizmo connection so you can then see the new part has two manufacturing defects.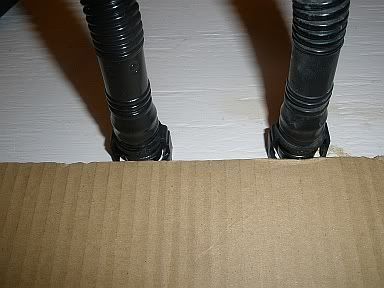 First, the bends in the plastic are not 90 degrees. (Note: the old hose is in front, and part of its outer ring clip broke off during disassembly.)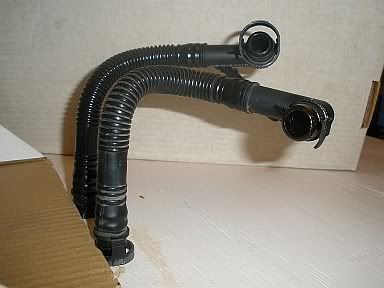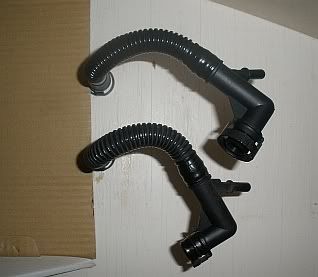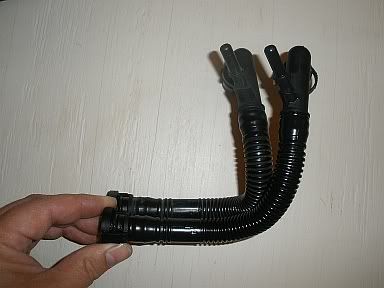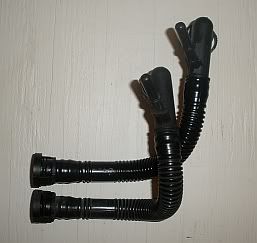 This is a hard plastic, not a pliable hose, and it looks like I'll have to use a heat gun or something to reshape the new part, because forcing the hose into place and just hoping that engine heat will soften it into shape is wishful thinking. (This is where marrying a plastics engineer comes in handy. She can tell me if this particular plastic can even be re-shaped.)
The second defect is that the connecting elbow with the Y nipple is twisted out of place about 20 degrees. Whoever is manufacturing this part for BMW is not taking care to see that the elbow is seated at the correct angle when sealed to the hose. This can't help but put stress on the connection that will lead to a later break. The hoses are aligned so that both elbows should be pointing in the same direction off to the left. The new hose elbow is twisted of to the right.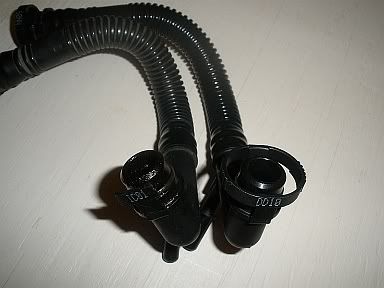 So if you're lucky enough to get a part manufactured during "third shift" (or in a third world country) good luck with that.
BTW
I will be adding a follow up post in this thread about the vacuum hose issue with the CCV. (More CCV cold weather blues.) But don't yet have the time.
Schnell