I've been a member on here for some time now, but haven't actually posted anything about my own car. Mostly lurked around soaking in knowledge on the e46 and bought up a bunch of parts haha. I grew up in the repair industry and had a few projects before this one. So this wasn't my first rodeo when it came to paint and body. The car is cosmetically done right now (custom wide body) so this thread will be of the build from when I purchased it as an insurance write off, to its current state with extra wide wheel arches inspired by OSS
impin: (the first wheels were courtesy of Chase (2000_328ci)).
The the engine bit is a slow work in progress right now, and the plan is for boost (thanks to Hobbit382, Daniel_f and of course PEI330ci).
So without sidetracking too much I'll start off the thread with the before pictures, and add the rest over the next few days.
First day when I bought the car and it arrived at the old shop.
(shitty camera phone pics from a Palm Treo 650, yes this was a while ago I was still in university)
Some better stuff taken by a friend
Disassembly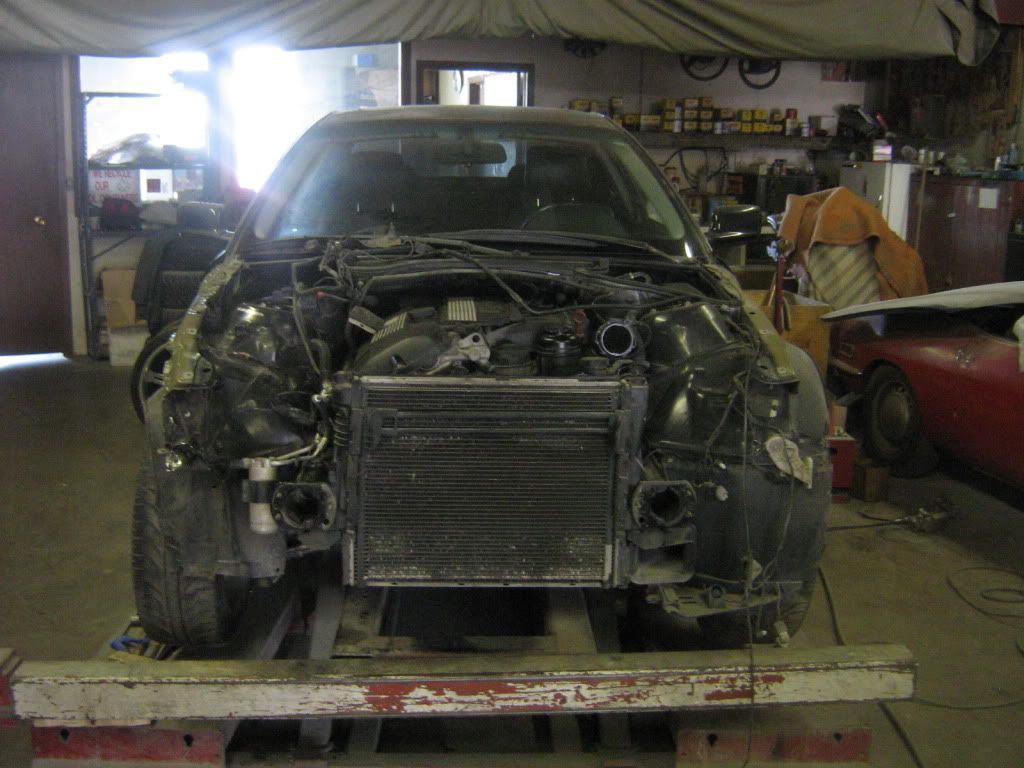 I'll put some more pics up tomorrow of the car being pulled straight on the frame machine.