Discussion Starter
·
#1
·
Today when tightening these bolts around the valve cover i broke one threaded bolt by accident...Guess i need to stop working out. A couple of questions i have is...
1) Every other bolt (i believe theres 10 of them) is tightened to spec, and it doesnt seem as if theres any leaks from the valve cover gasket. Is it bad to drive like this until i order a replacement? There isnt any movement or play surrounding that area at all...
2) Does anybody know the part number or where I can order this "threaded bolt" and I would need another bolt as well because part of the threaded bolt that attached to the cylinder head is broken off in it.... I dont even know what to call it lol..."Cylinder Head threaded bolt" maybe
3) Is it a ***** to replace or pretty straight up...
Please help with any input or part numbers on this guys...thanks alot..attached is some pics of what i broke...sorry bout the large pics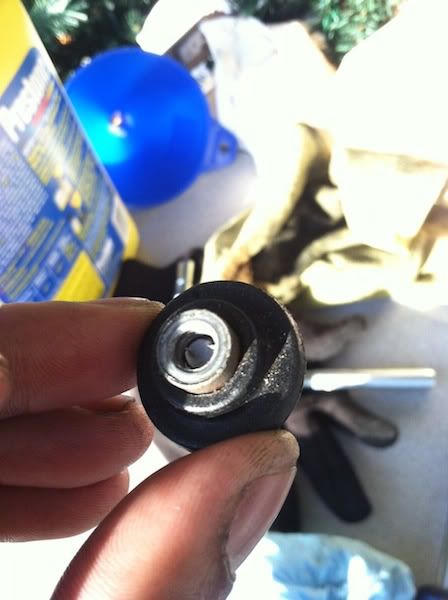 Broken One
What it SHOULD look like underneath
Ignore the texts..just found this pic to give u an idea of the bolts around the camshaft