Hello,
I've read a lot of threads but still doesn't found clear answer.
I'd like to add AUX input to my car.
My car is E46 2001/9 (after lift). Navigation 16:9 / 6cd changer / Harman Kardon version.
I have BM54 tuner in trunk.
My navigation have updated software to 63? version.
1. Checked behind Navigation screen but there's no cable (as I read its available only after 2002/09).
2. Found schema like this for my BM54 tuner and tried connect cable bought for "behind screen/radio" to those pins C 3,4,10 then attached phone playing music but no AUX option appeared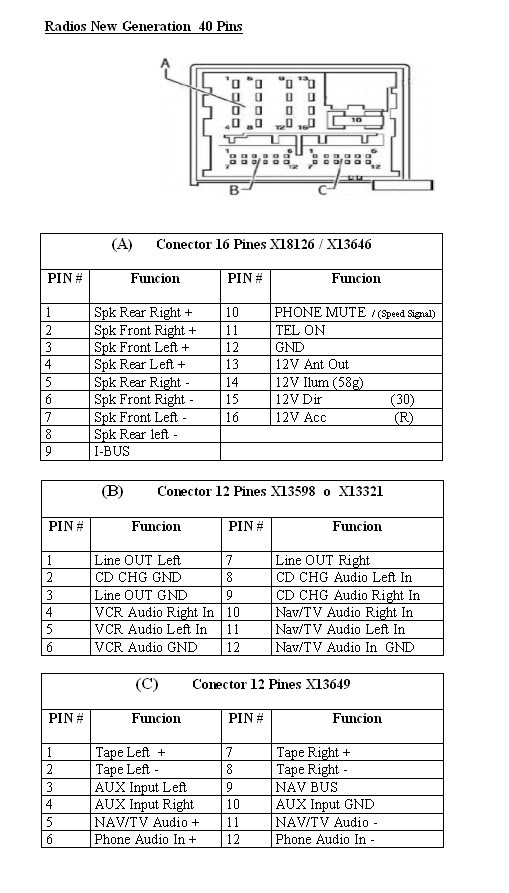 I've tried to connect minijack cable straight into those pins but also no success.
Is it possible that my BM54 is version "before" working AUX or its Navigation system fault because this doesn't have AUX software/hardware option included?
Is it only option to connect cable into ping B 8,9 and left B2 like it is to simulate running cd charger but "replacing" sound source on those 2 pins?