Bluegrass Bimmers Cookout (OKI! Rep!) July,24,2010 Louisville, KY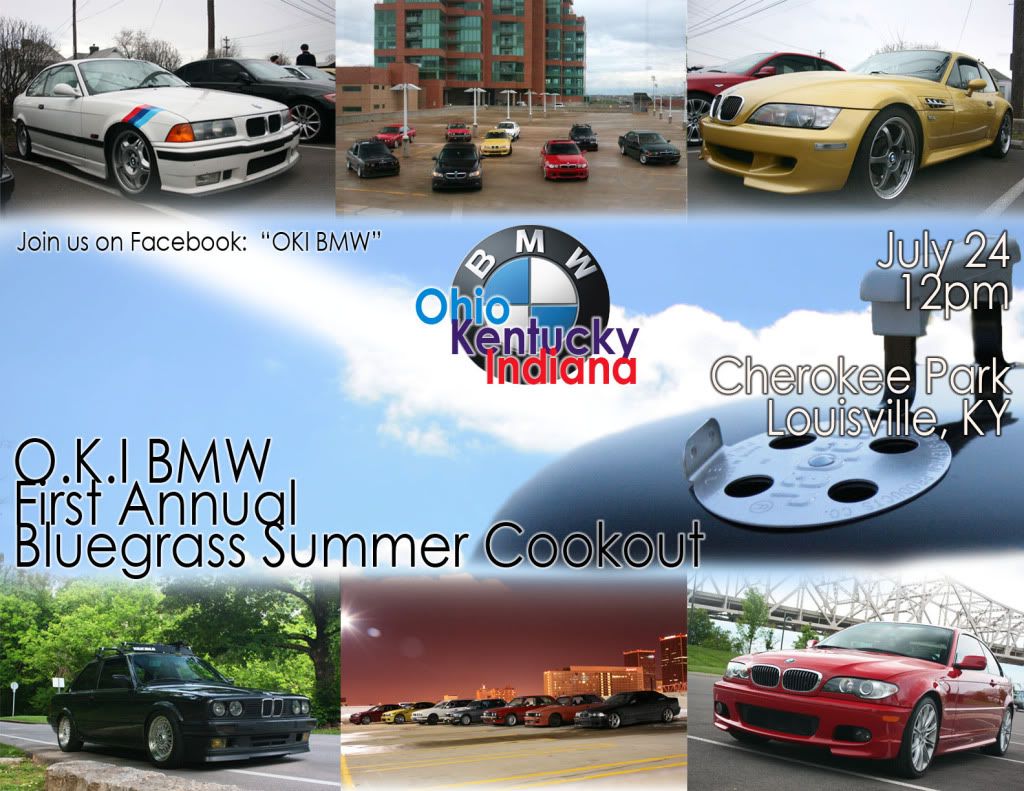 Lets make this the Kentucky's official annual BMW cookout. We will be needing your help to make it possible.
As of now this is the list of Items we need and who will be bringing them.
We have planned for 40 people as of the moment..
20 Lb.s Of hamburger for 50 burgers, Buns, and cheese - Me - Zach / Moatilliatta - yahweh
40 Hotdog and buns - Dave / Lowbudget EK
Snacks and chips - Hays / Proctor750
Drinks - Christian / straitsix?
Orange Cones - ??
Couple soccor balls and kick ball- ??
Frizbees - ??
4 folding canopies - I have one - could use 4 - 3 more
Grill - Dave / Lowbudget EK
Charcoal - ???
4 Folding table- I think ill be able to bring them
Chairs will be a bring your own type of deal.
Anything else please add or discuss.
Thanks,
zach
http://www.facebook.com/group.php?g...33&ref=ts#!/group.php?gid=285325187087&ref=ts