Discussion Starter
·
#1
·

This gorgeous Ferrari 328 GTS was recently purchased by one of my clients who brought the car in for a complete detail and paint correction. Although the car was in excellent condition, he felt that the paint could be improved upon. This metallic black paint is very rare and all original, so the utmost care was taken while polishing.


The car had some hard water spots and a pretty thick layer of dirt coating the exterior when it arrived as you can see below…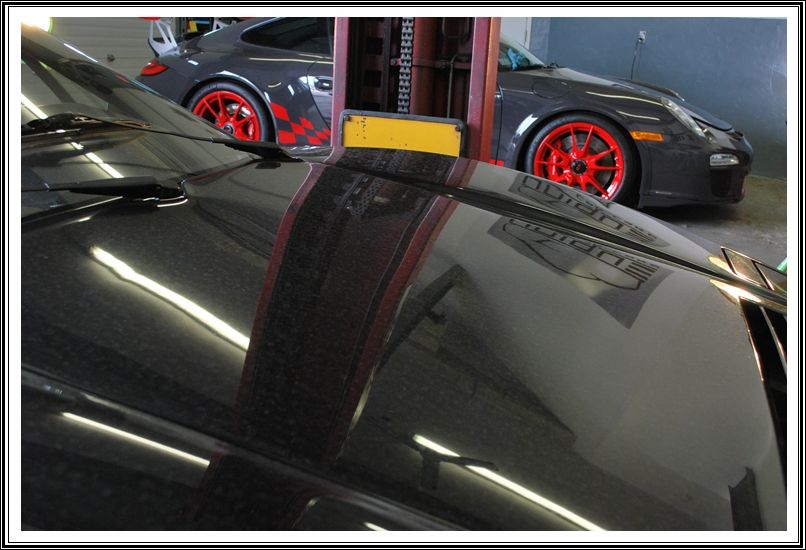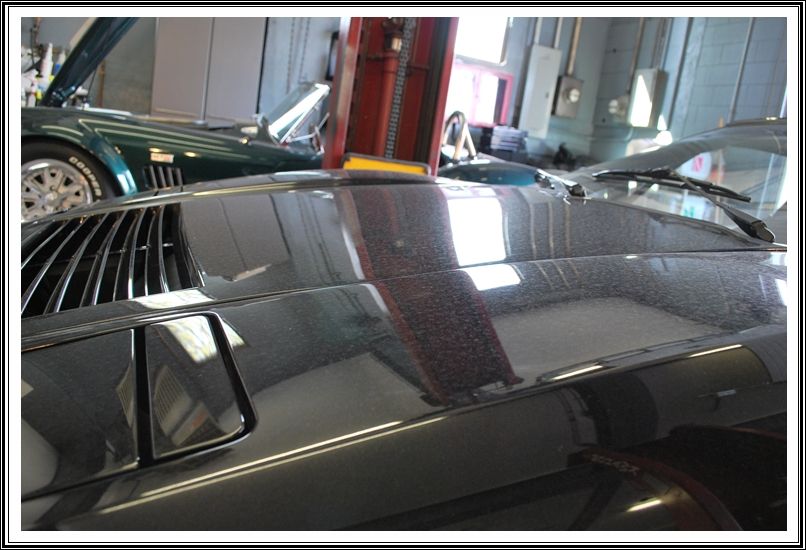 The wheels were in phenomenal condition, but need a good cleaning to reveal their true beauty…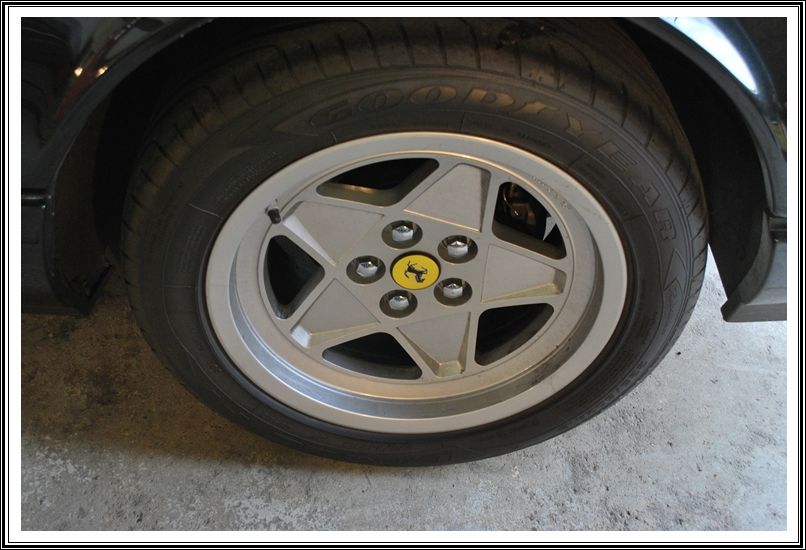 The first step was to perform an extensive cleaning of all the wheels, tires and wheel wells using a variety of different brushes. I chose to use a mild citrus degreaser, which really worked great and is totally safe for clearcoated and non-clearcoated wheels.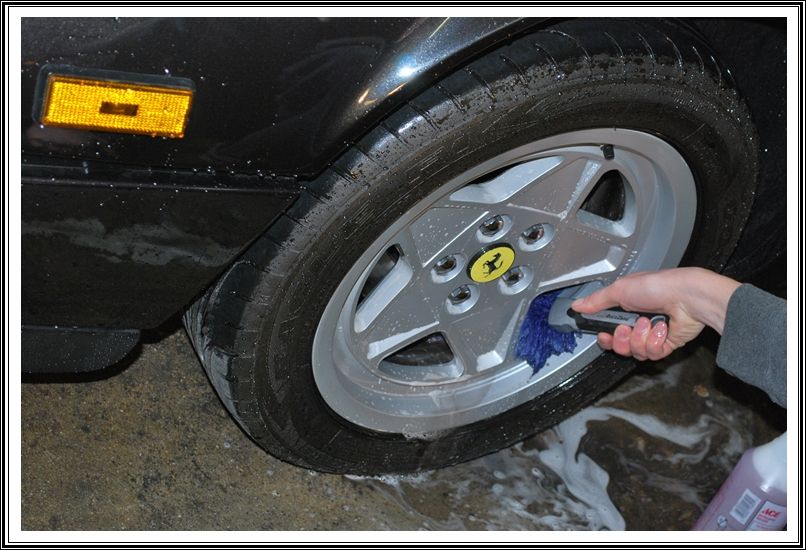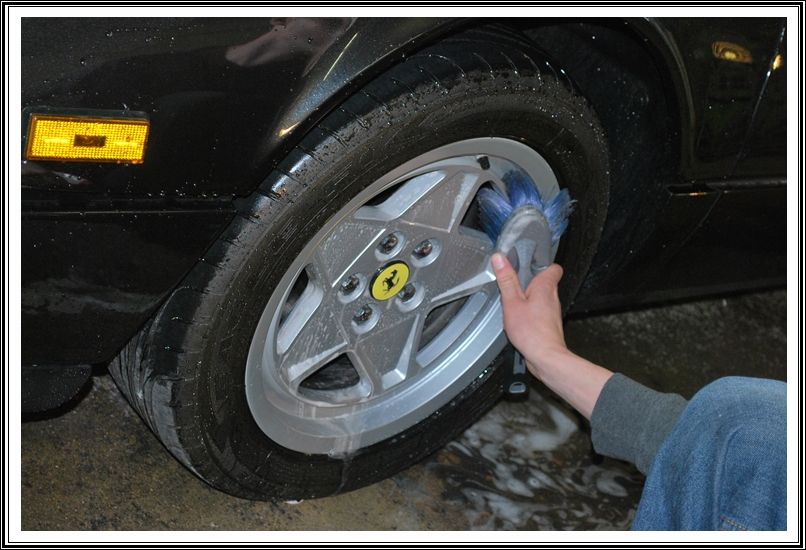 Once I completed the steps above, I gave the exterior a thorough rinse, paying special attention to all of the cracks & crevices where sand and dirt usually accumulate…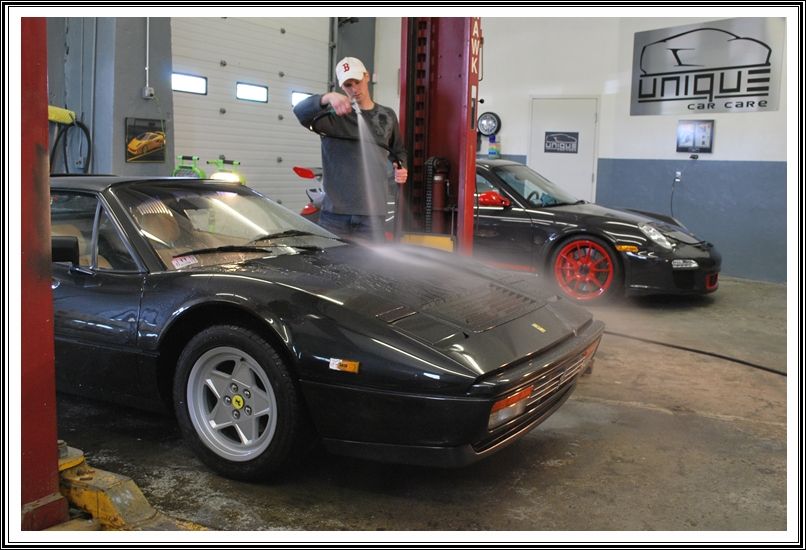 Once the vehicle was rinsed free of all loose dirt and contaminants, I soaked the car in foam using a Gilmour Foammaster II foam gun. I mixed a bit of degreaser in with the soap to help strip away any protection that may have been present. By allowing the foam to dwell on the surface for several minutes, it helps loosen any grime that is on the surface and reduce the chance of marring the paint when performing the wash.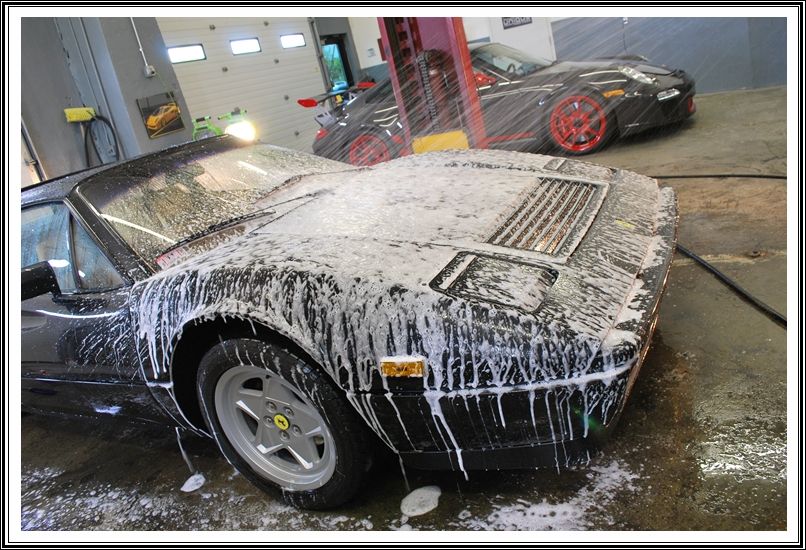 All cracks, crevices and hard-to-reach areas were cleaned using a Swissvax brush…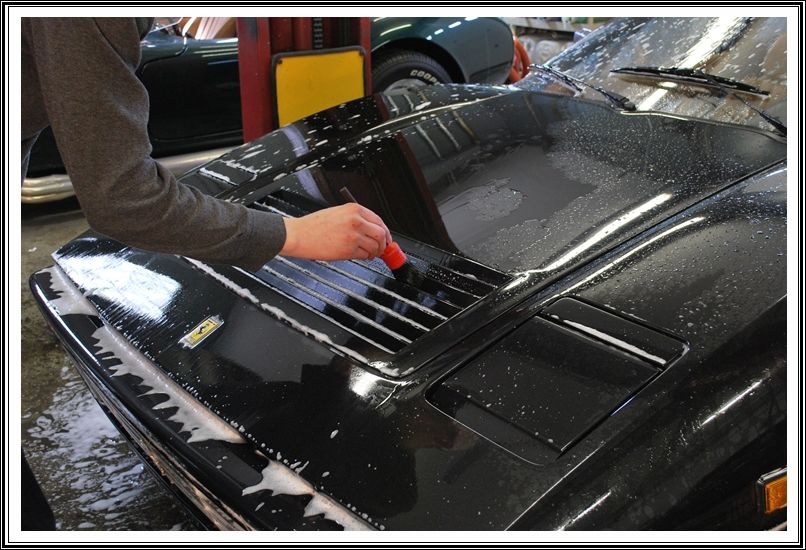 The exterior was rinsed for a second time with lots of pressure to remove as much contamination as possible and washed by hand.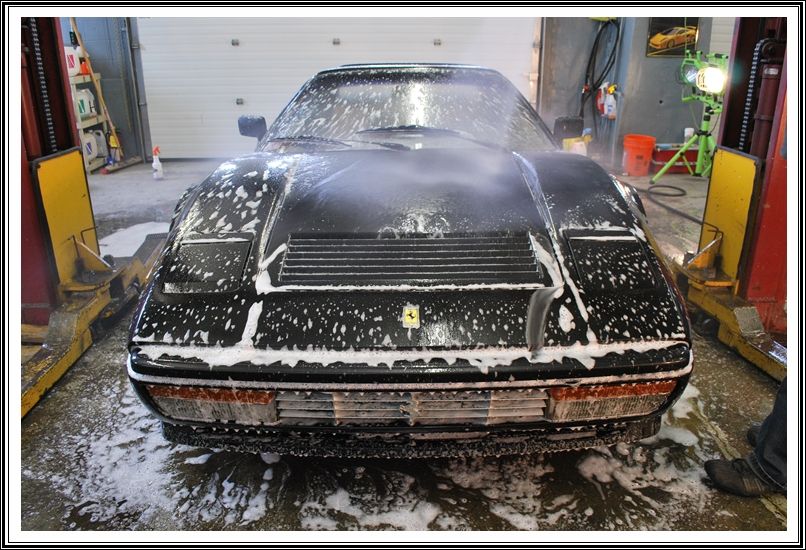 After washing the exterior, I gave it a thorough rinse, dried it with a microfiber drying towel and blew out all cracks & crevices with purged air to remove any excess water.






All door, hood and trunk jambs were wiped clean with a microfiber towel. A damp microfiber towel was used to wipe down the engine compartment because I did not want to risk getting the engine bay wet by hosing it down. Who knows what could go wrong on a car like this if it ever got wet, but I wasn't willing to find out!






The engine compartment cleaned up nicely and looked like the day it left the factory!