I'm rolling on 80k in my 2000 323i, non-sport. Suspension is all stock.

My steering angle sensor and control arms need replacing and in a couple weeks I have time when I'll be able to send it to the shop for a few days so I'm planning on doing some simple suspension upgrades--and as cheaply as possible, but I still want a bit of an improvement in ride quality. No swaybars for now... sadly.

Here's what I'm planning on using at the moment:

-Koni FSD/Eibach ProKit
-ECS Tuning Level I Suspension Rebuild Kit
-Rogue Engineering RSM's

I'm looking for advice on four things:

1. Should I drop the extra cash for tie rods? (Probably just getting the Level II kit at ECS without sway bar end links--though the kit says "This kit is for customers who have installed coil-overs that came with sway bar end links.")

2. Are front strut mount replacements necessary for a daily driver?

3. Do I need to snag RTAB's while I'm at it?

4. Would it be worth the extra money to get Powerflex 66mm FCABs than to just use the Meyle HD ones in the kit?
Thanks for thinking of ECS Tuning!
With everything that you are describing, you might want to consider our Level II kit, this will help eliminate any concern, while at the same time giving you the piece of mine knowing it has been done!
Also something to note, that both our Level I & II MEYLE HD kits come with
FREE Shipping
!
We also offer the Koni/Eibach Pro Kit to help complete your job!
At 80k your front strut mounts should be good to go still.
Since you will be in there you might want to consider the Rear trailing arm bushings, however they are not 100% necessary at this time from what you've said, and your millage.
If you would like shoot me a PM and I can create a custom link specifically for your needs. Here is one with everything you have talked about thus far...
Click

HERE

for more information.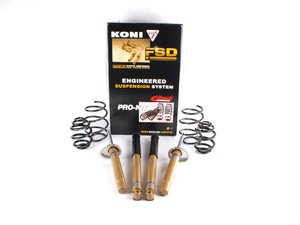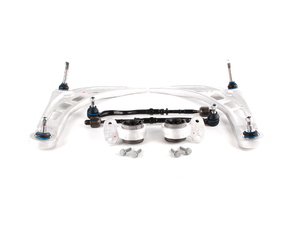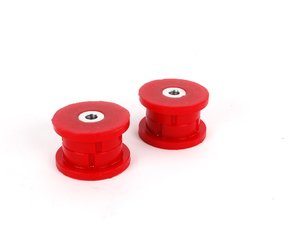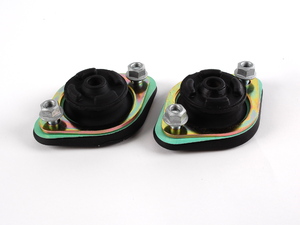 Please let us know if you have any questions! Feel free to shoot me a PM or email.
Best,
Joe