First off I would like to say that at this point in time this retrofit is in no way "Plug and Play" or "Simple" even with the aid or retrofit kits and wiring harnesses.
This install is not for those who are afraid of cutting into their BMWs, dealing with lots of wires, or doing a lot of customizing to get everything to fit right.
That being said, let's move on to what everyone wants to see. As I go through the pics I will try to make it as "DIY" as I can. I will definitely point out what's important and/or tips and trick I found out along the way.
Parts Cost: < $1000
Labor: 23 Hrs

Components:
Avic-F90BT
GEX-P10HD
HVAC Relocation, Antenna Adaptor, R17 Wiring Harness, HD Radio Box
PAC SWI-PS
Janus Kit w/ Bezel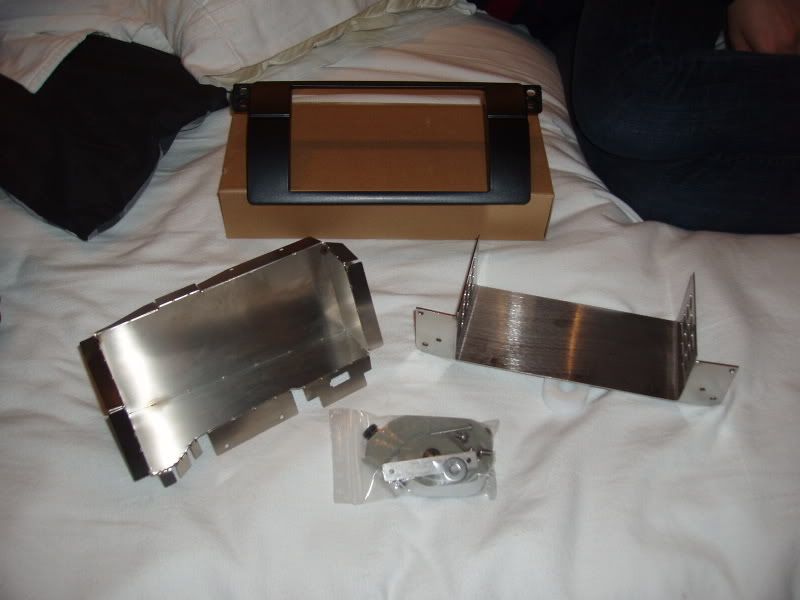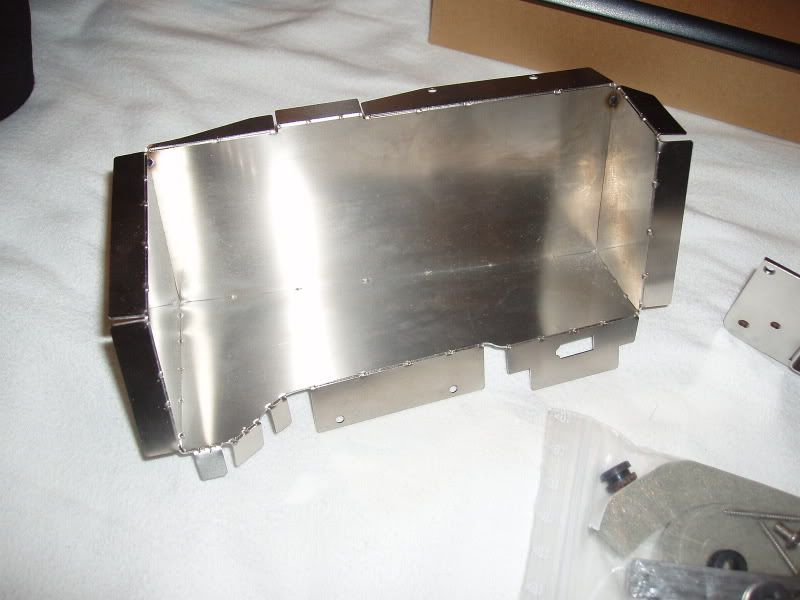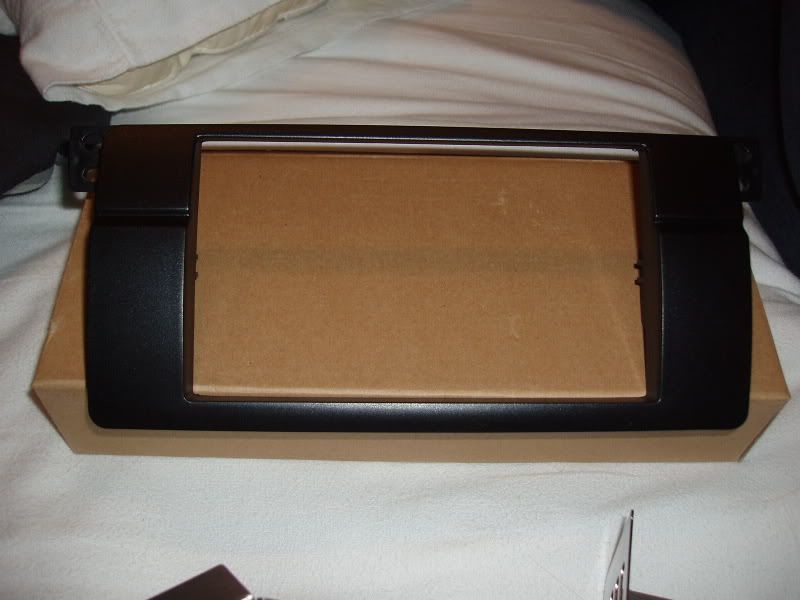 Now to the install:
Removed Trim
Removed Radio
Removed Center Vents (Damn they were in there tight!)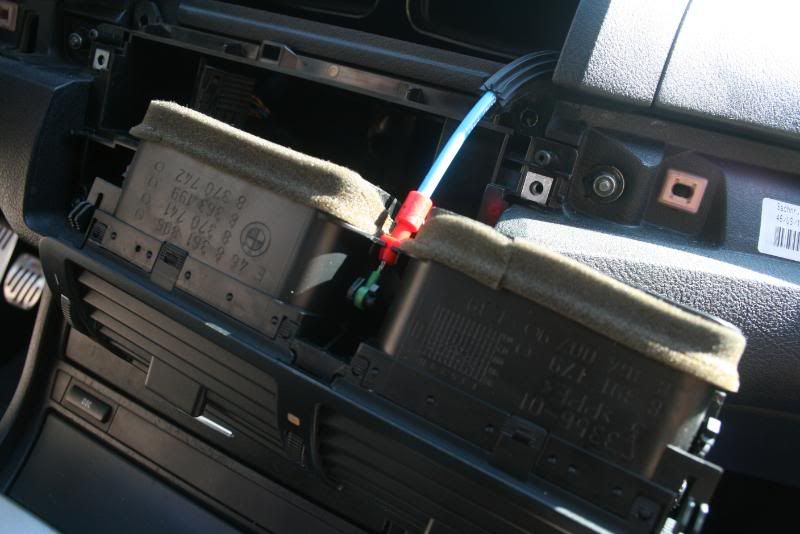 AC Controls pop right out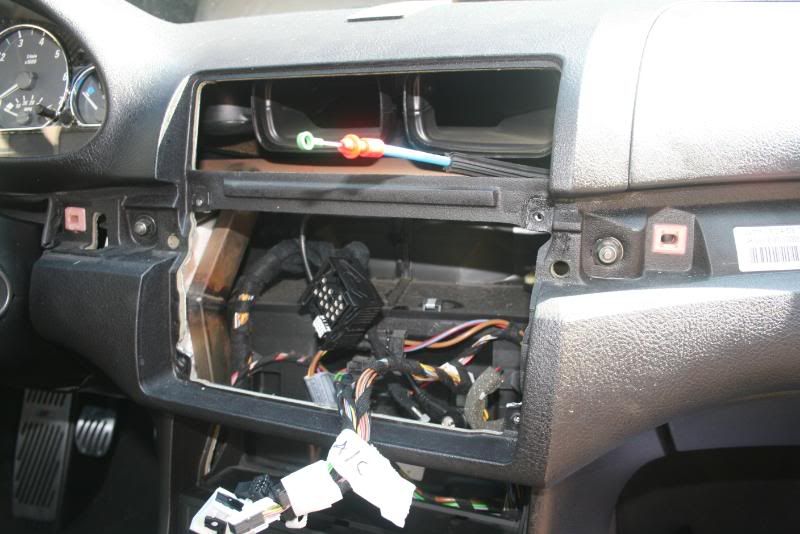 Taking out shift boot and removing trim
Removed remainder of center console and Air Box cover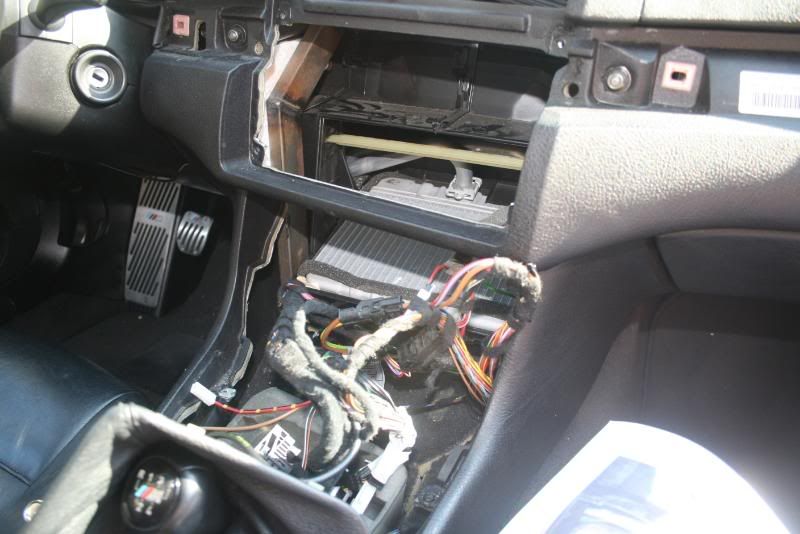 Shot of condenser and servo arm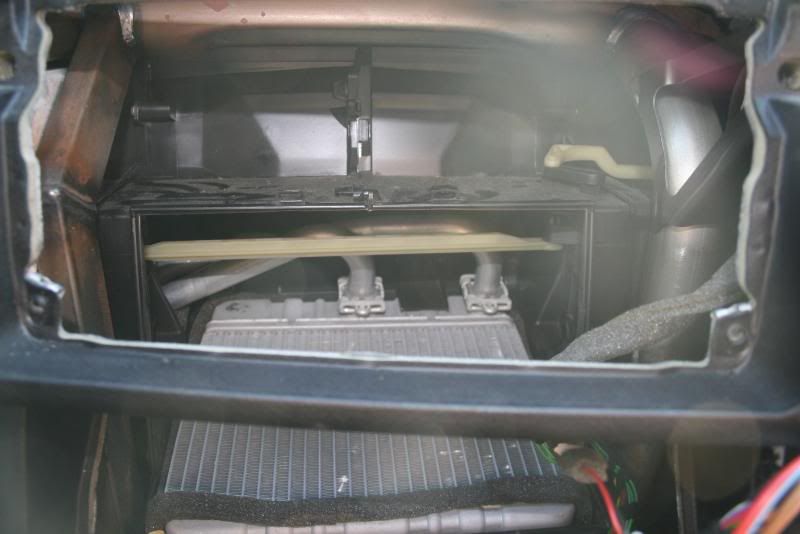 Footwell duct hole
Valve that needs to be modified
After hours of cutting and test fitting, because I had no template
Modified Servo Arm (Cut ~3.5 cm from tip)
Test fitting servo arm
Modified the Valve
Smaller half has to be glued in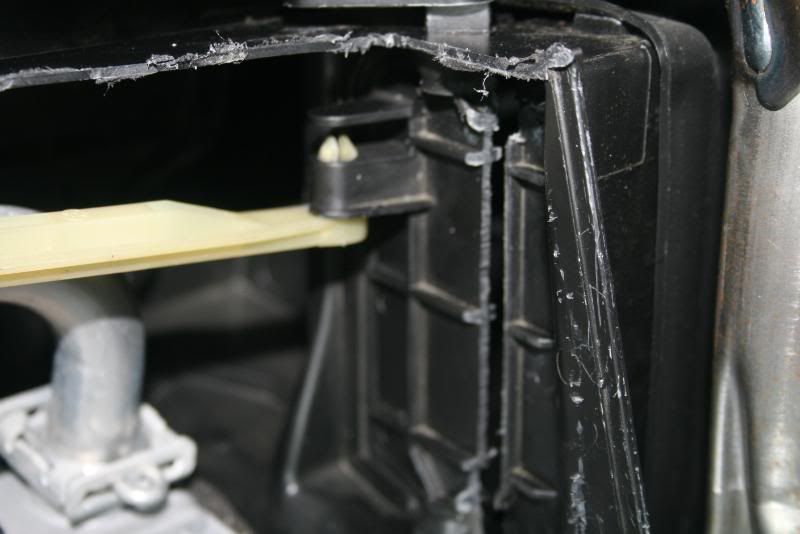 Videos of valve and arm functioning correctly
And finally the box fits (Just to this point took about 8 hrs)
Applied insulating foam to reseal the majority of the air box (Note: you have to cut a new hole for the AC Temp sensor as you will have to cut the old hole out)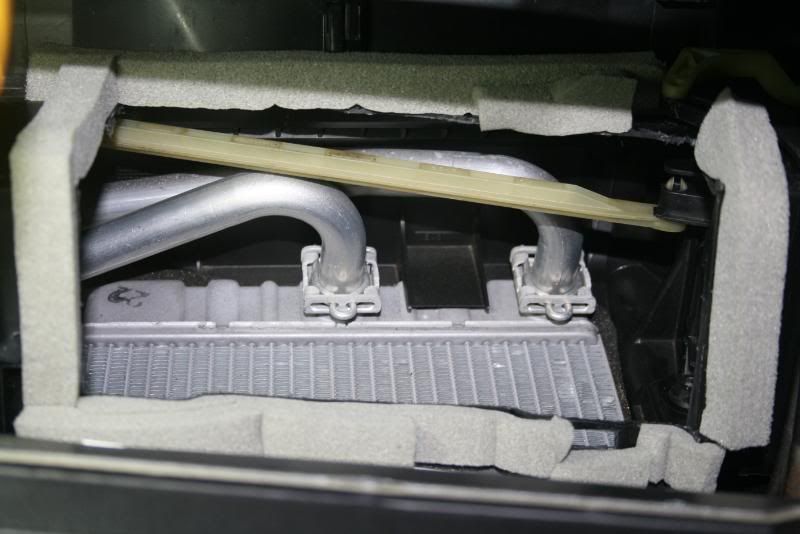 Box installed (Top screws have to be done with a small 90 degree drill)
Temp sensor install and starting to aluminum tape the holes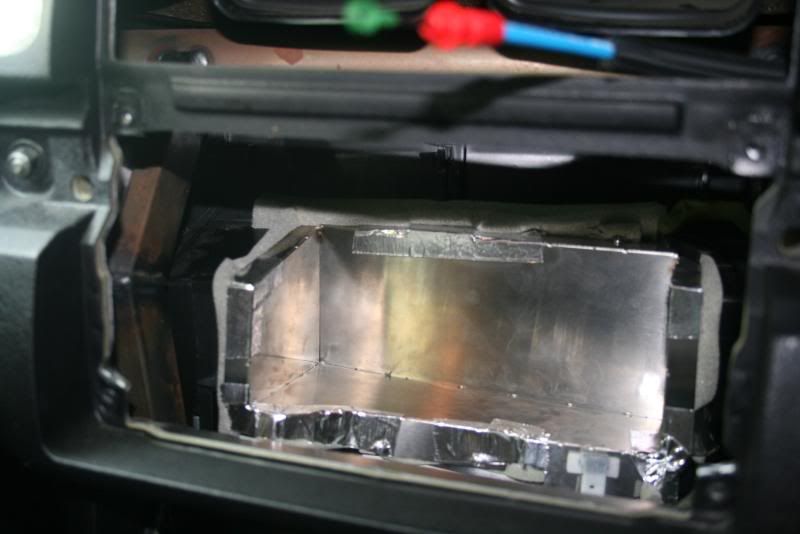 Ended aluminum taping the whole box
Test fitting carrier, it sort of fit. Major interference with bezel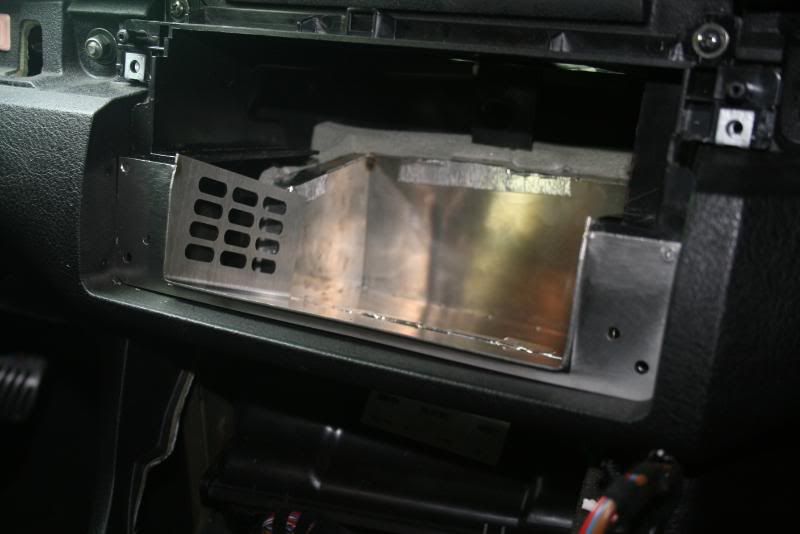 Had to remove the material protruding out the front
Had to shave the back of the bezel to get it to fit right