So today I cleaned my AUC sensor, if you are not certain what this part is, it controls the automatic re-circulation function of your HVAC, you know, that little A with a circle. When the system detects pollutants or bad quality air, the vents close up so it doesnt enter the cabin.
I googled and searched these forums, I noticed that there wasnt a diy to clean it out and replace the air filter inside the sensor, so I thought I would post my own. If your sensor has never been cleaned before, i am sure its filthy in similar or worse condition than mine. I figured you fanatics might enjoy yet another diy project, and this is a super simple one.
Step 1. AUC sensor sits on top of your fan shroud (on so equiped e46's). Detach harness plug, and remove sensor. to remove it, you will slide it to the left then slowly pry it upwards and back forwards. This will disengage the clips.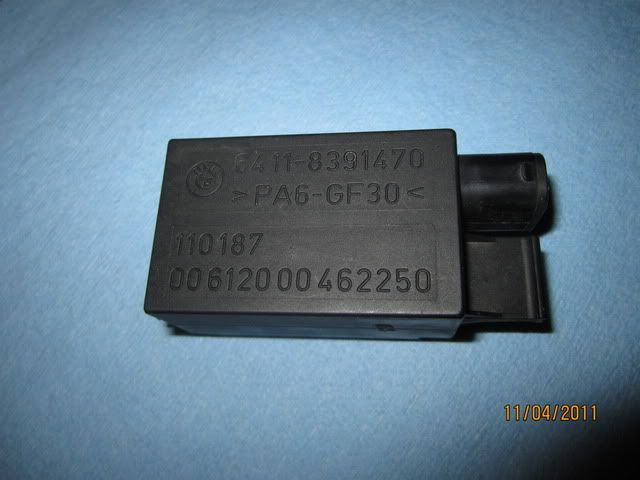 Step 2. Use a flathead and pull on the flap, the filter portion will slide out.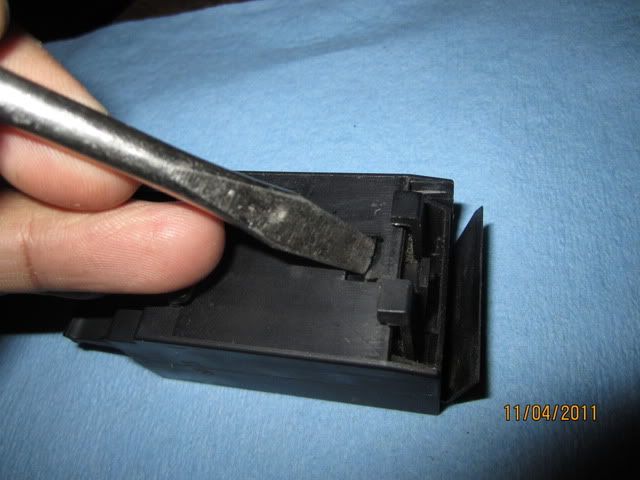 Observe dirty, disintegrating air element from 12yrs of road use.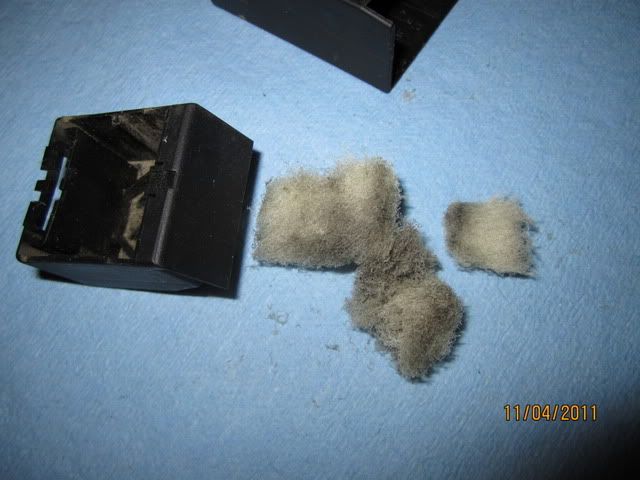 Step 3. Use compressed air to lightly remove dust out of inner portion of sensor. This is what sniffs the air quality.
Step4. I found the air filter to be identical in weave and density to this filter I use for my fishtanks. Cut out a small portion and insert into the sliding box.
Step5. Slide the tray back into the housing, and reinstall. To install it, tillt and put the right hand side clips first, then pull to the left and push down. The clips on the side away from the connector can bend, the side next to the connector cannot, so keep this in mind and reinstall is a breeze. dont force it or you will break your shroud.
Now enjoy another 10yrs of service before you clean it again!