APEX ARC-8 Wheel Group Buy
GROUP BUY IS NOW CLOSED!
Although the Group Buy is now closed, most wheels are in stock and ready to ship at our normally competitive price!
To Purchase wheels CLICK HERE
Driving season is fast approaching, and as usual APEX hosts multiple Group Buys in the beginning of the year

This Group Buy is listed on multiple forums: E46 Fanatics, M3Forums, Bimmerforums, E90Post, M3Post, ZPost...

The more members that sign up, the lower the price will be for everyone

~~~~~~~~~~~~~~~~~~~~~~~~~~~~~~~~~~~~~~~~~~~~

Group Buy Price: There is no minimum member requirement to receive the 1st tier discount!
Discounts increase as additional members sign up for each size
Group Buy sets can be purchased as any combination of 4 wheels
Discounts are now a simple total of all members for 18" wheels, and separately for 17" wheels
Previously the discounts were calculated on members for each individual size
~~~~~~~~~~~~~~~~~~~~~~~~~~~~~~~~~~~~~~~~~~~~~~~



18" Group Buy Discount


1 -14 Buyers = $100 OFF SET & FREE Shipping*
15-24 Buyers = $150 OFF SET & FREE Shipping*
25-30 Buyers = $175 OFF SET & FREE Shipping*
31 + Buyers = $200 OFF SET & FREE Shipping*



17" Group Buy Discount




_

1 - 9 Buyers = $50 OFF SET & FREE Shipping*
10-14 Buyers = $70 OFF SET & FREE Shipping*
15 + Buyers = $100 OFF SET & FREE Shipping*


See Group Buy and Shipping* details below... Official PAID 18" member list:
1. Davis K. 9.5/9.5
2. Justin N. 8.5/10
3. Charles M. 9/10
4. William G. 10/10
5. Wayne R. 9/10
6. Dale S. 10/10
7. Matt J. 9/9
8. Matt J. 9/9
9. Ivan G. 9.5/10
10. Shafique B. 9.5/9.5
11. Stephen K. 9/9
12. John S. 9/10
13. Thomas S. 10/10
14. Thomas S. 10/10
15. Jason B. 10/10
16. Richard N. 9.5/9.5
17. Jeremy W. 9.5/9.5
18. John B. 9.5/9.5
19. Philip C. 9.5/9.5
20. Melvin D. 9/9
21. Adam R. 8.5/9.5
22. Mark W. 9.5/9.5
23. Craig B. 9.5/10
24. Adam A. 9.5/10
25. Gary F. 10/10
26. Wesley B. 9/10
27. Andrew M. 9.5/10
28. Eric H. 9.5/10
29. Ivan O. 8.5/8.5
30. Kevin D. 9/10
31. Joshua B. 8.5/9.5
32. George B. 10/10
33. Shahrad H. 9.5/9.5
34. Eric A. 9.5/9.5
35. Jonathan G. 9.5
36. Jason D. 8.5/8.5
37. Tyler D. 9.5/9.5
38. Ronnie H. 9/10
39. Kevin P. 9.5/9.5
40. Luc D. 8.5/9.5
41. Victor E. 9/10
42. William G. 10/10
43. Robert D. 9/9

Official PAID 17x9" member list:
1. Minho P.
2. Scott. H.
3. Robert M.
4. Michael O.
5. Illan L.
6. Carlos R.


~~~~~~~~~~~~~~~~~~~~~~~~~~~~~~~~~~~~~~~~~~~~~~~

Specifications: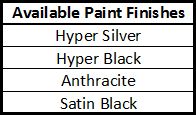 Wheel Details: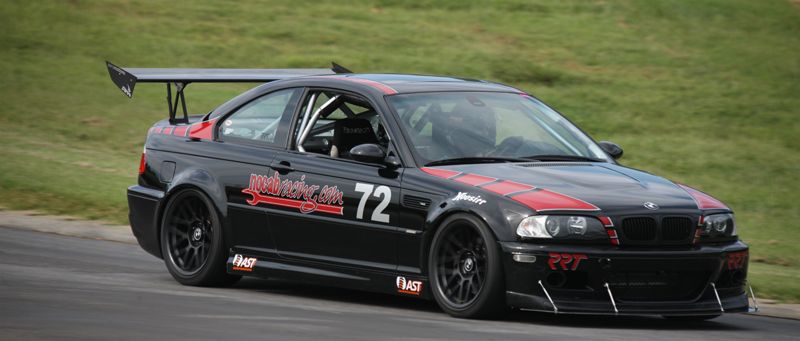 Manufacturing process:
All APEX wheels are flow-formed resulting in a light weight, track and street worthy wheel
Flow-forming significantly reduces weight in the barrel by rolling the barrel out into it's final shape using large wheels/disks applying high pressure
This step is the same step that monoblock forged wheels go through to shape their barrels
By doing this, the flow-formed wheel's barrel has the same density and strength as a traditional forged wheel
This significantly reduces rotational mass at the furthest point from the center, which is the most important weight savings area on a wheel.
Strength:
These wheels are fully JWL/VIA certified. Strength testing was done by the VIA in Japan
Don't be fooled by competitors that claim to be certified, but cannot provide registration numbers
There are vendors on this forum selling wheels that are not certified, yet they claim they are. Scary stuff!
CLICK HERE
to see all VIA registration numbers
Misc.
Comes with carbon-look APEX center caps
Accepts OEM Roundel center caps
Does not come with valve stems
Installs using your factory lugs or a stud conversion
Accepts all wheel spacers including 5mm while still remaining hub-centric
TPMS compatible
Group Buy Details:
Free Shipping*
Free Shipping is available to members in the 48 mainland states
Alaska, Hawaii, and International members will receive a $75 credit off the actual cost of shipping
non-mainland/international members: please contact us prior to ordering for a shipping quote
Payment and Sign Up:
This Group Buy is now closed!
The last day to sign-up/pay was February 28th 2011. NO late entries, this is a limited time Discount
Payment is made in full at the time of check-out
Wheels will arrive approx 30-45 days after the Group Buy close date. ETA updates will be provided
Discount Tiers
The price you pay at sign up is based on how many members are currently signed up for either 18" or 17" wheels
Normally enough members are already signed up on the unofficial name list, that pricing can be started above the first tier.
The 18" Group buy is starting payment on tier #2, while the 17" Group Buy is starting payment on tier #1
At the close of the Group Buy, everyone's order/payment will be adjusted accordingly if a higher discount tier is reached
Refunds
There are NO refunds on Group Buy orders. Group Buys are special order, which is why payment is taken in advance
Only replacement of defective, or mis-shipped products are available
Your are free to sell your place in line after the close date of the Group Buy
​