I just got my son his first project car this past Sunday, a red 1985 bmw 325e coupe manual with straight six cyl engine. The guy that sold it to me took all the interior parts out and sold them (except the dashboard) he said he was going to make it a track car but ended up not having enough time to work on it and sold it to us :clap:...
The good:
Car has very little or no rust,
Suspension is in good shape
Engine runs good
Manual trans all gears work OK
All matching 4 tires are almost new
Wheels not bad
The bad:
Door window glass motors bad (both sides)
Needs new paint job
Front driver side fender has a dent
Front bumper needs repair
Fuel system is trashed (needs new fuel pumps and injectors/gas tank cleaned)
pics:
Front view
Notice fender & bumper damage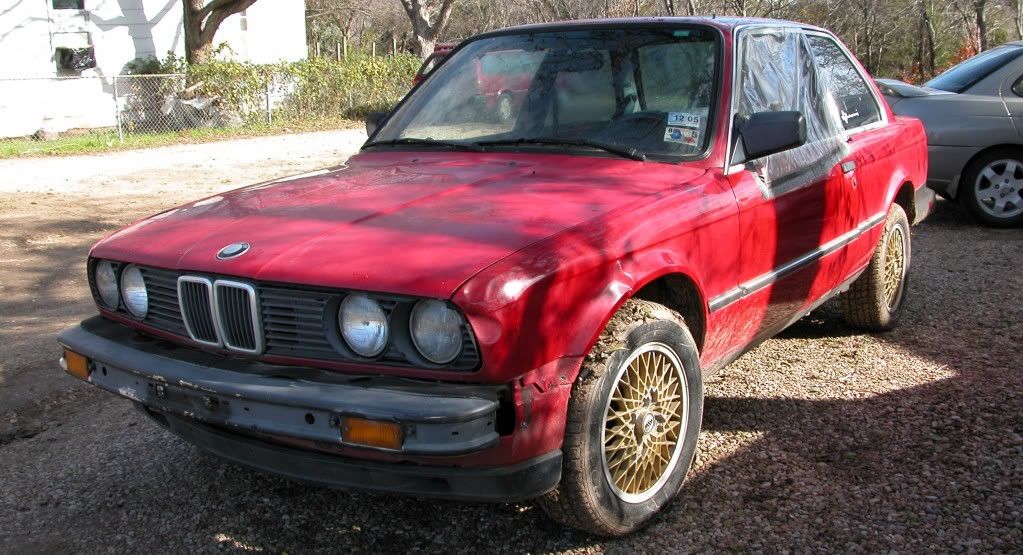 Side view (notice wheels)
Back view (who wants to play soccer)?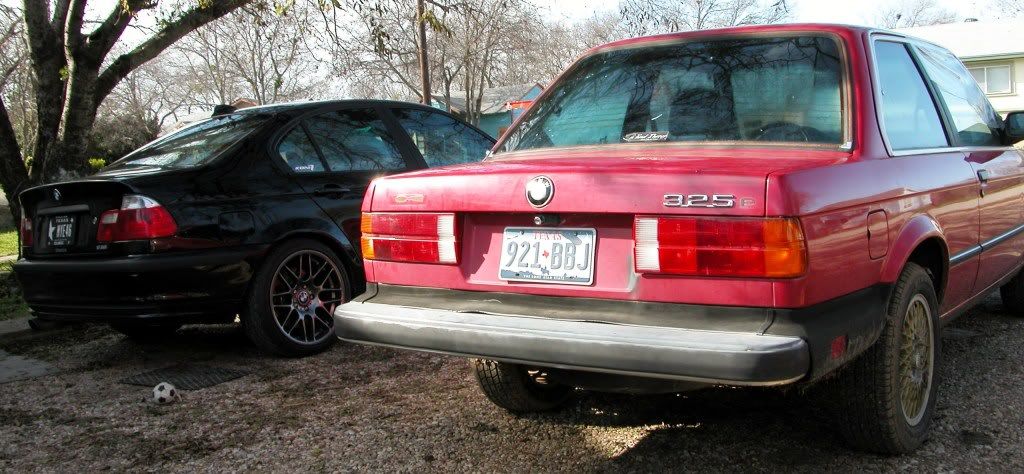 Interior front :4ngie: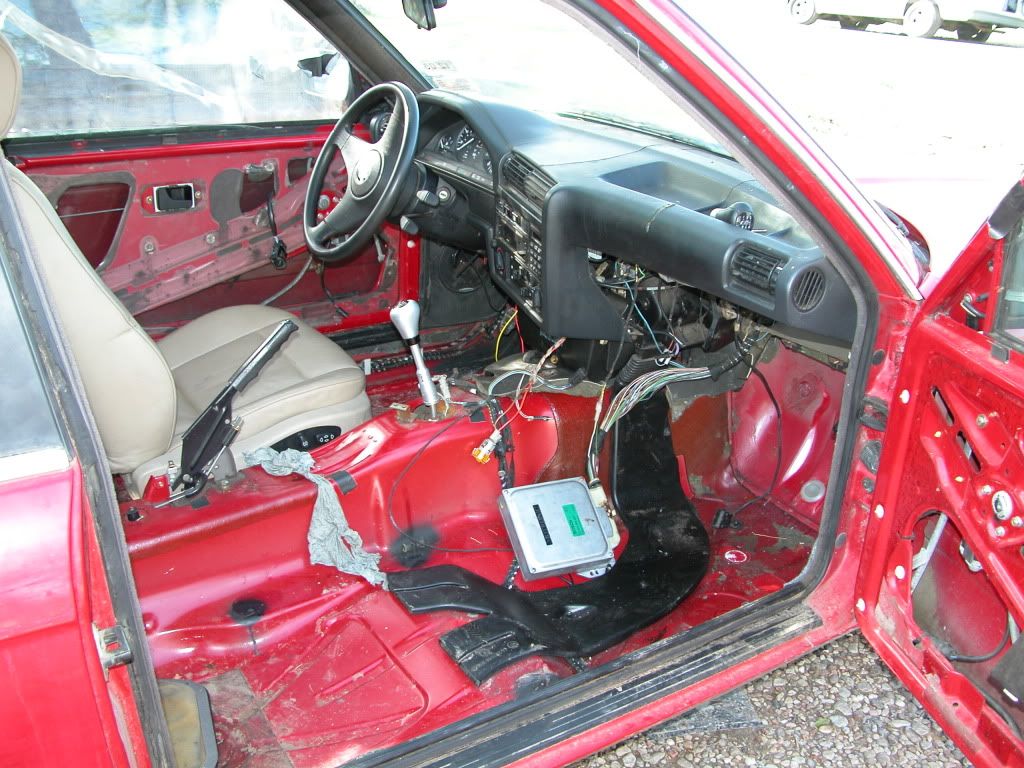 Interior back (temporary seat from pass side e46, does not fit but at least we can drive car)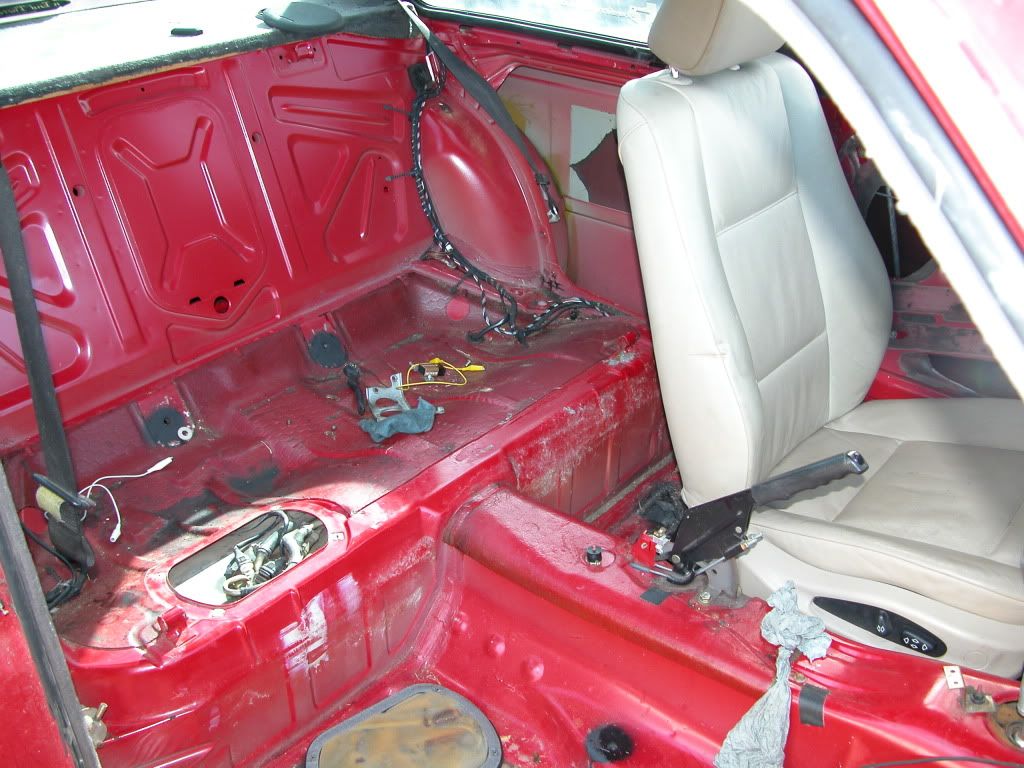 These are the pics of some interior parts we picked up yesterday:
Center console

Door panels (two tone black/cinnamon or black/burgundy?) :drool: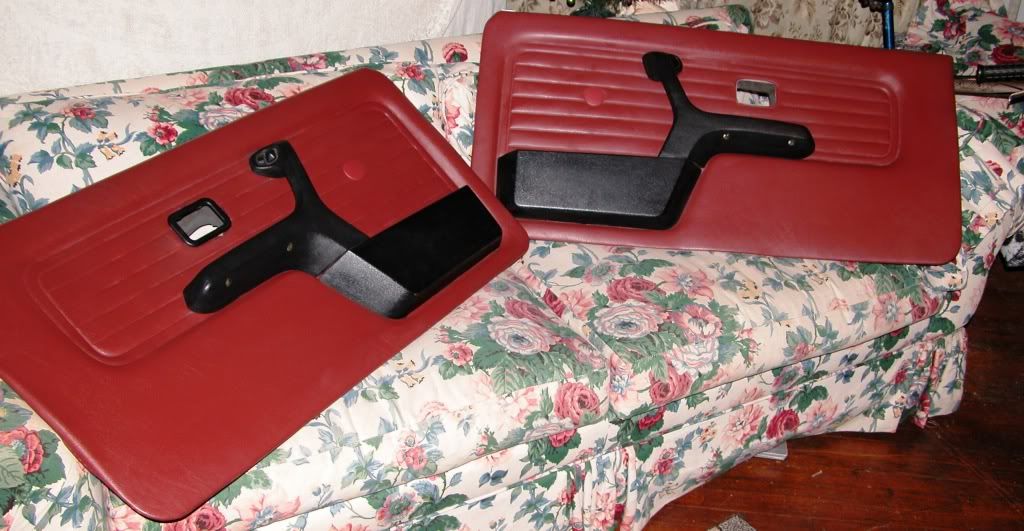 Matching back panels

Glove box
Goal?
More updates soon... :4ngie: