ok so for those who dont know i retired my old thread on my alpine white e46 :/
http://forum.e46fanatics.com/showthread.php?t=854910&highlight=
its been almost a year since the tragedy and i guess im starting to recover lol finally.
It was unfortunate that i had to lose my e46 in such a manner without proper insurance.
6 months after the tragedy i found my self a not so pretty or as they say "fresh" car and it
was an e36 and no it wasnt even an ///M it was a 1994 325IS alpine white 5 speed with 180k
on the body and 110k on the motor :/ .... so anyways with out any further interruptions. the thread shall now begin!!!
this was takin the first day i bought the sucker
ok this was after the first week of owner ship, the car came with beat up fog light(not fog lights)
the passenger side fog light wasnt even there, and the driver side fog light was a cheap plastic one from ebay, it was all fogged up and falling apart.
so i installed new oem foglights and i sprayed them yellow along with the high beam
btw i bought the car for $2,050.00 so i couldnt complain really. it had a bad tranny...2nd gear would grind everytime
and it would just pop right out so right off the bat i knew it needed a new tranny. for the past 6 years of the cars life its been drivin like that, every time
it would go from 1st to 3rd gear.. awful i know :/ so what i did while i was still in NY was swap out the tranny with another i found on craigslist witch i
got for free lol i also installed it myself at my cousins shop using his lift so yea again lol the funny this is, as i swapped out the tranny look at what i found :shhh:
UUC 8.5lb ltw flywheel and attached to this was a e34 m5 clutch disc. oh the happiness this put me through lol
not my pic
at the same time since this car came with an extra motor and TMS short headers (which cost 700 bucks :yikes
i sold the motor for 100 bucks and i installed the headers, it was pretty easy since the tranny and exhaust was already out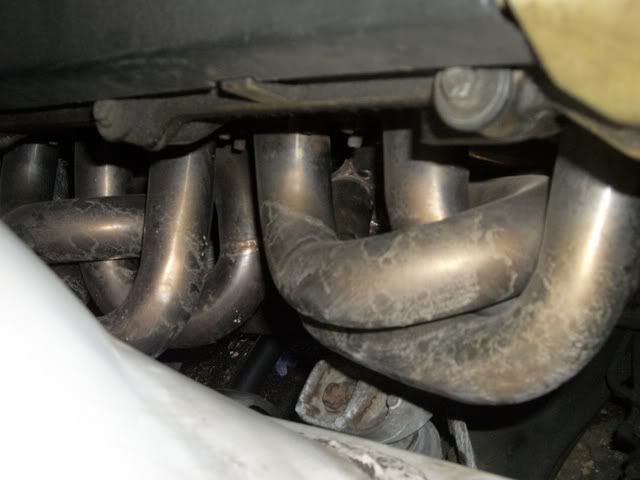 <a href="http://s182.photobucket.com/albums/x256/omarmarji/?action=view&current=100_0847.jpg" target="_blank"><img src="http://i182.photobucket.com/albums/x256/omarmarji/100_0847.jpg" border="0" alt="Photobucket"></a>
i have more on the way