Hi guys,
My car is no E46 but I have been reading this forum for a long time because it's the best source for information on M52/M54 forced induction. I'm very excited now my Alpina Roadster S is in Norway at ESS for a TS2 treatment and I'd like to share my experience with you.
First some information about the car. The Alpina Roadster S was produced between 2004 and 2006 and is based on the Z4 3.0i. The engine is completely different however, based on the S52B32 which was used in the US E36 M3. Engine displacement was increased to 3,35 litres and Alpina managed to increase the power to 300hp, though most of the cars deliver around 310hp on the dyno (I haven't dynoed my car). It doesn't like to be waked in the morning and the 'laufkultur' is not as perfect as the much newer N52 but is has real character. It is also rev happy up to 7200rpm and doesn't lose much power above 6300rpm where maximum power is achieved.
I bought my Roadster S in april 2006 from a German BMW/Alpina-dealer when it was two years old and had driven only 6000km. The car is number 46 out of about 370 cars made. I soon started to add mods which eventually grew into a long list. Performance mods include a Drexler Motorsport LSD with 3.46:1 final drive ratio (stock 3.23:1), Mov'it 6-piston 380mm brakes, custom made 4-way adjustable shock absorbers and springs by Reiger Racing Suspension, uprated suspension bushings, lightweight Recaro Pole Position seats with Schroth harness belts and a StrongStrut strut tower bar. The car has been repainted and several cosmetic modifications where done: Z4M bonnet, aero side skirts, aero diffuser, quad exhaust, etc. Overall it's a well balanced package that just needs more power.
This is how I bought the car: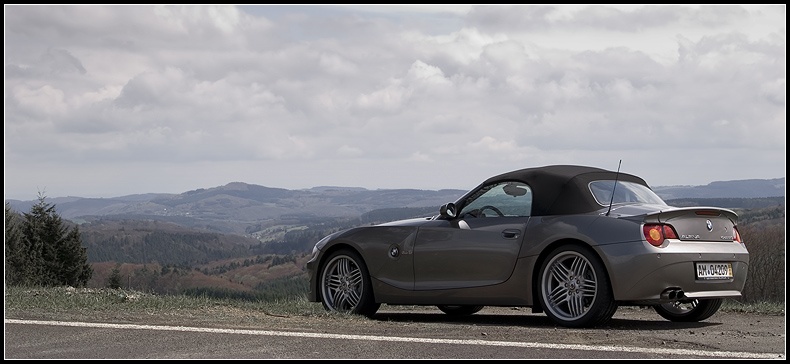 And this is what it looked like in March of this year: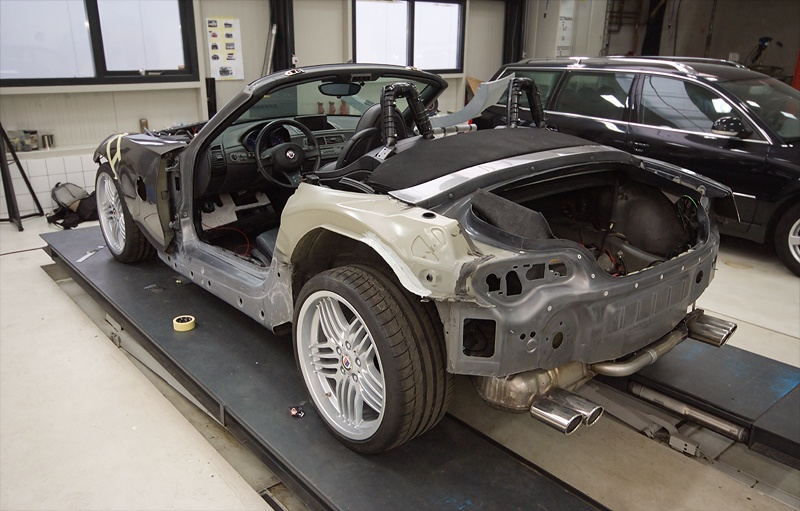 One of the downsides of having an Alpina is the non existence of off the shelf engine upgrades. Thanks to its resemblance to the M52 and M54 engines it should e possible to fit a supercharger for this type of engines with only minor physical modifications. I have been wanting the ESS twinscrew the moment I read about its existence. After several attempts to schedule a custom conversion in Norway, which failed because the shop doing all the mods on my car was taking much longer than planned, I was finally ready to deliver the car to ESS on the 6th of October.
Because it was a 1250 km drive to Norway I decided it was the best way to spread the journey over two days and to leave for Puttgarden, where a ferry leaves to Denmark, on saturday evening. I washed the car, packed my stuff and left for the 500km drive at 19.00h. The weather conditions were perfect with no rain so there would be no trouble driving high speeds on the Autobahn. I had a TomTom navigation device at hand as a backup and to accurately measure real speeds. I have driven it many times on top speed before but I never measured the actual speed. The car accelerated easily to 260km/h. After several tries I managed a top speed of exactly 270km/h, which made me happy because the official top speed is 265km/h with soft top and 270km/h with hard top according to Alpina.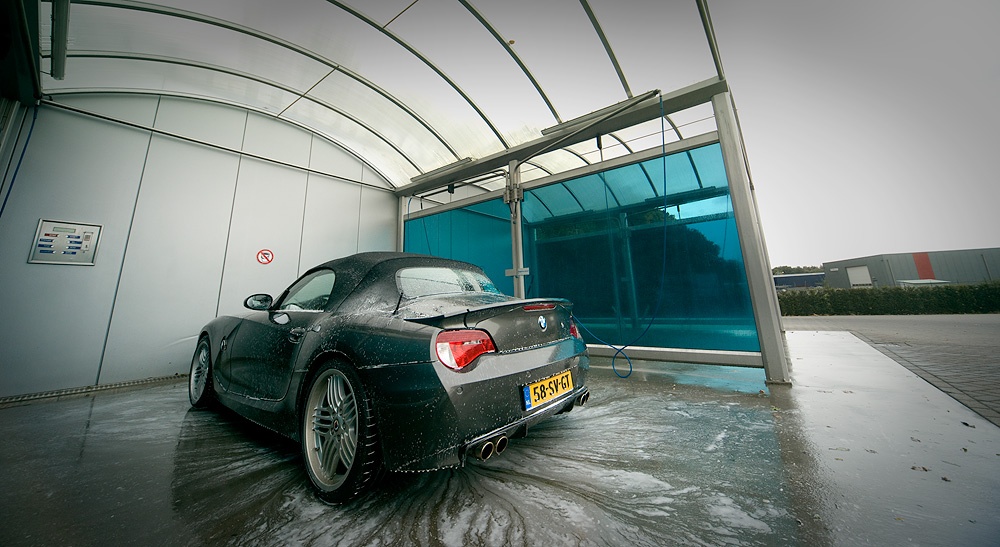 Ready to leave: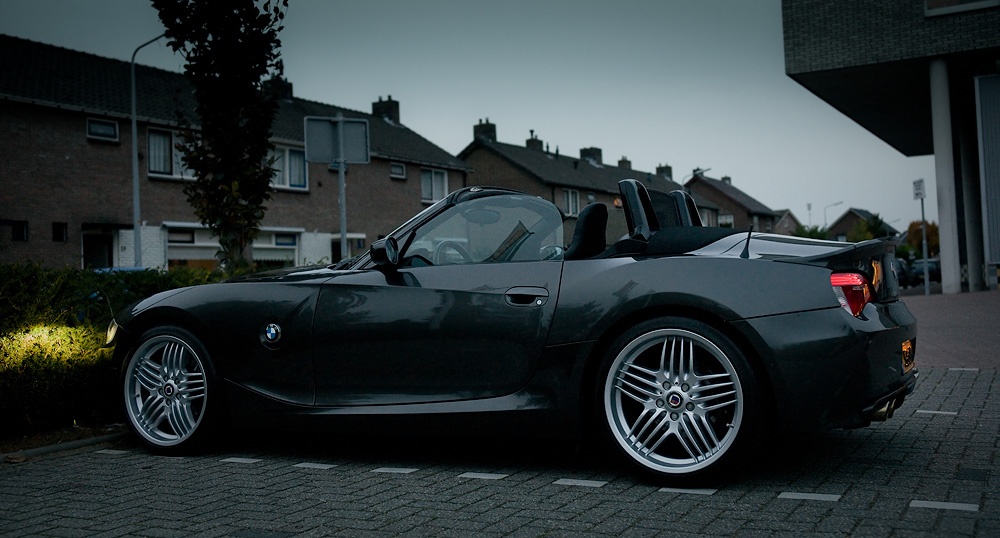 First pit stop: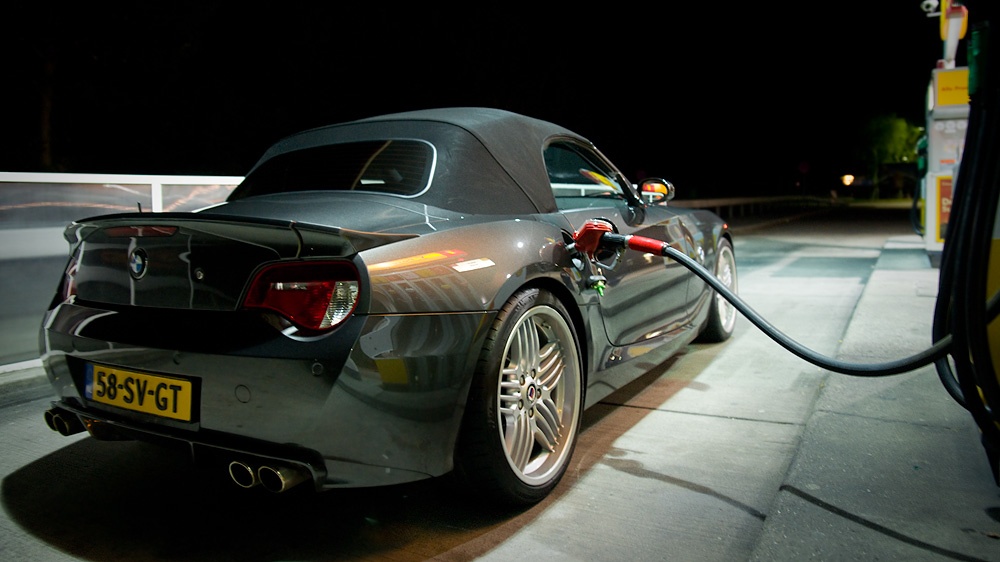 That's me with my new toy
: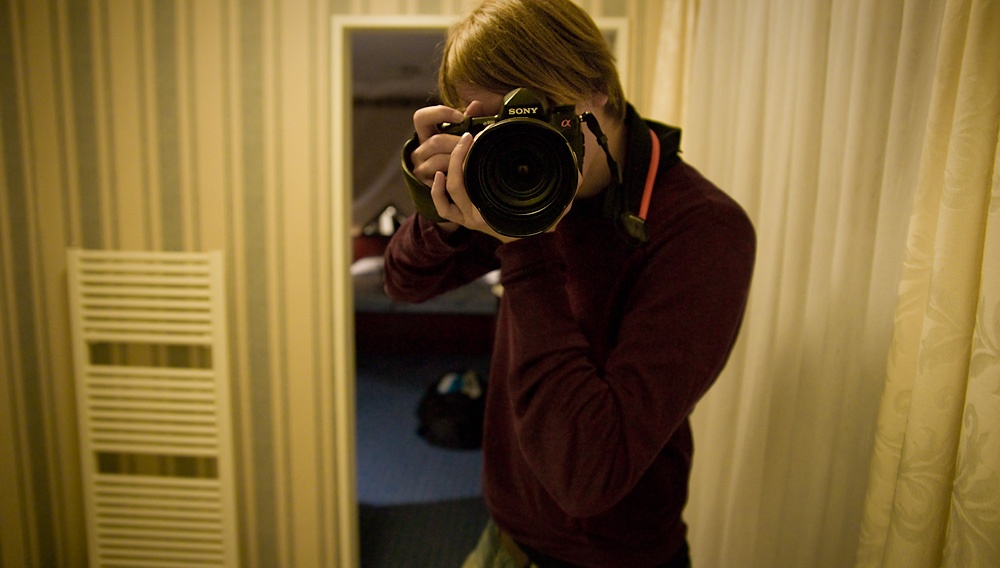 After four hours I arrived at the hotel, averaging a speed of 146km/h. Not bad since about one fifth of the route was off the Autobahn and there were also several lengthy construction works with speed limits of 60-80km/h. Obviously driving this hard was not good for fuel economy, which averaged 16,4l/100km.
The next day it was raining. I only had to wait five minutes to get on the ferry. After 45 minutes I arrived in Denmark at 12.00h and started to drive all way up to Norway through Sweden, which wasn't all that exciting because of the bad weather and low speed limits of 110-120km/h. Eventually I reached the city of Halden at 20.00h. From there on it would be about 30km to ESS the next day.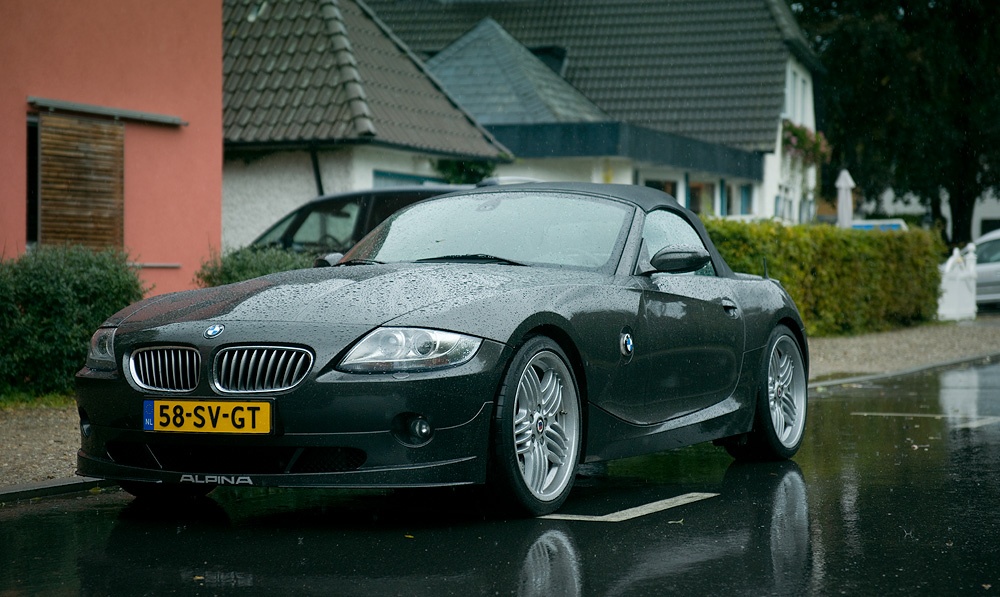 Queued up for the ferry: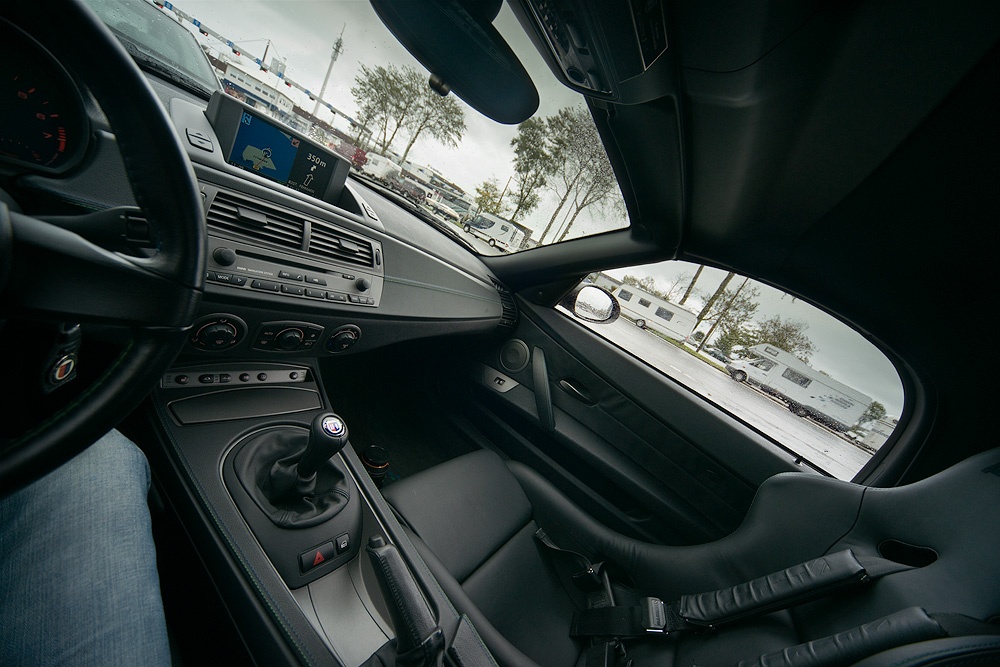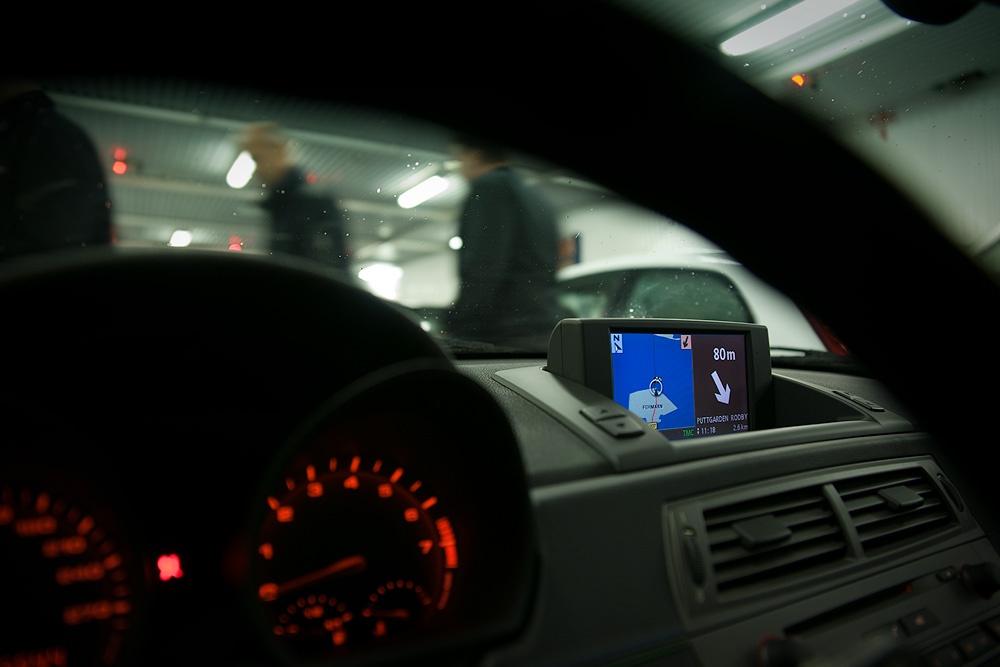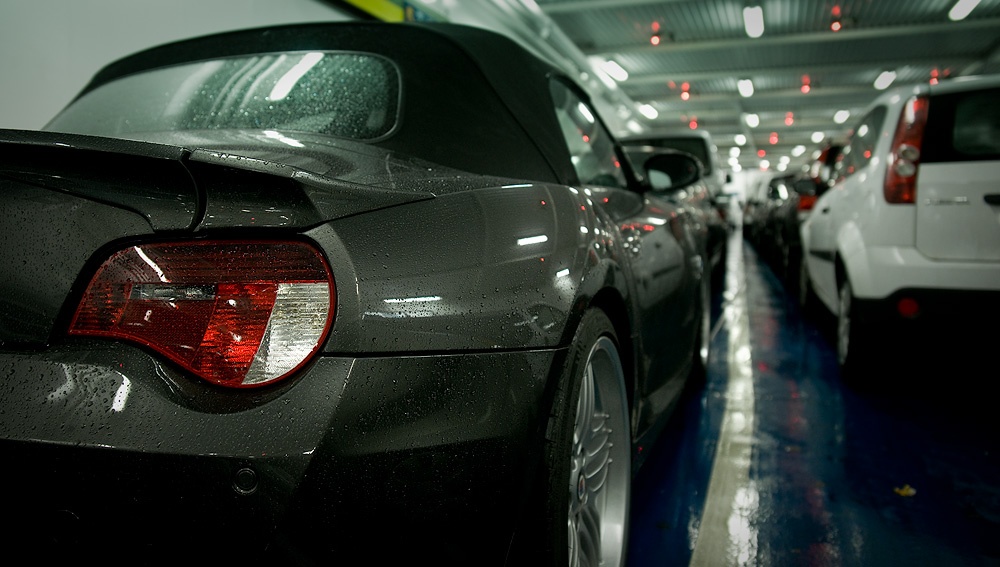 Leaving Germany: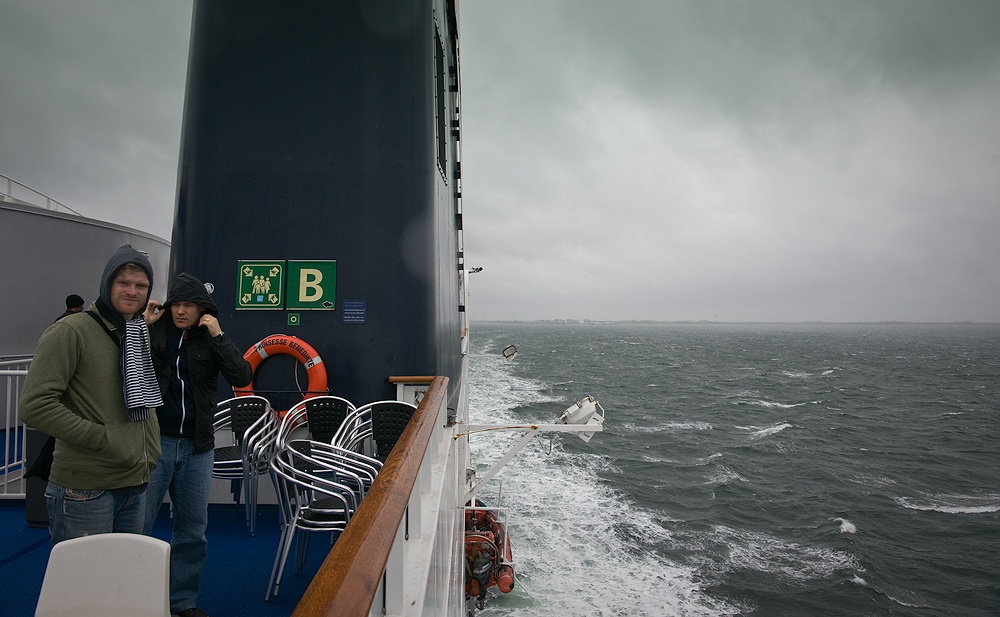 Somewhere in Sweden close to the Norwegian border: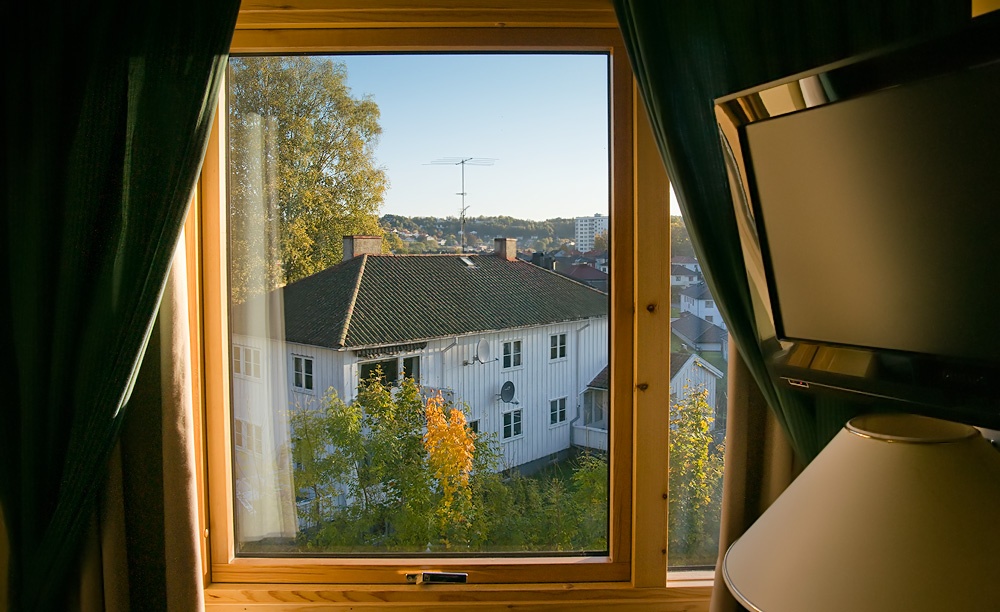 On monday morning the weather had turned around to beautiful blue skies. ESS is located in the rural area of Aremark. I knew finding their shop was going to be a little challenging because the streets had no names in this area. Instead they use the name of the property as the address are something like that. Google Maps, TomTom and the MK4 nav have no idea how to deal with that. I asked for instructions at a nearby petrol station and the guy behind the counter instantly recognized what I was doing there even before I mentioned the name ESS
. The scenery and roads where incredibly beautiful with the autumn coloured trees and lakes everywhere. They should consider changing some of the roads into a one way toll road with no speed limits and call it the Aremarkring
. Following the map which I bought the petrol station and with the help of Hans I eventually found the ESS site, which was near a big country house. Hans was not there and Asbjorn was in the US. I had a talk with someone who looked like the gardener and had a look around the countryside. After 20 minutes someone arrived who did assembly work. He showed me around and I got to see all the beautiful pieces of the twinscrew kit. There were several interesting cars inside, one of them an E30 with M5 V8 and a new M3 with some missing parts under the hood.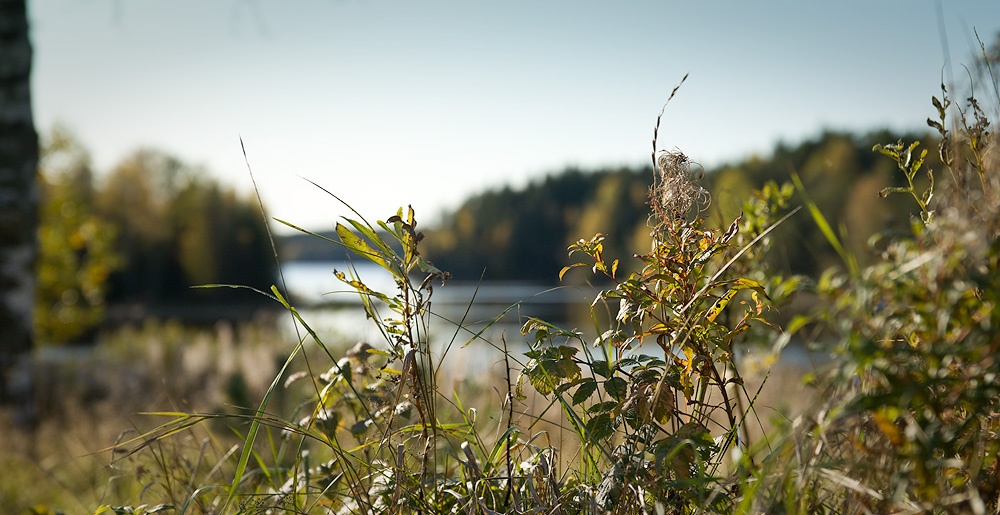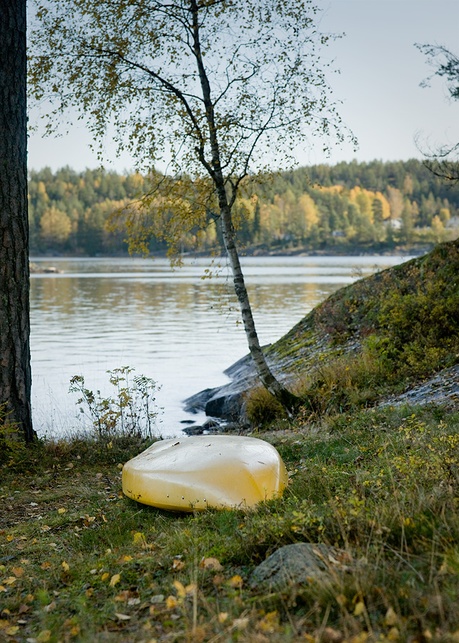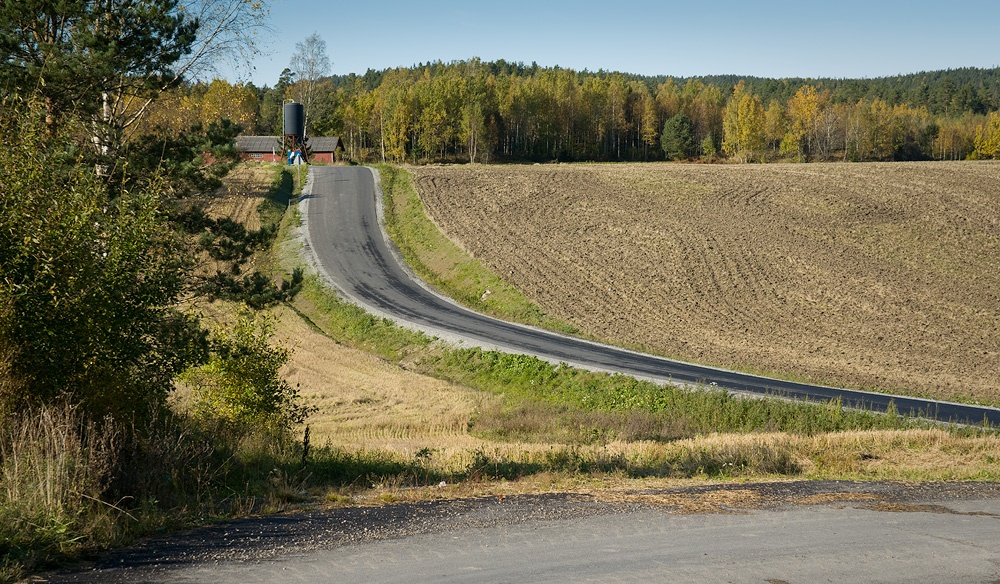 There was also a dog but it was naturally aspirated and the only mod looked like a restrictor on the dog's air intake: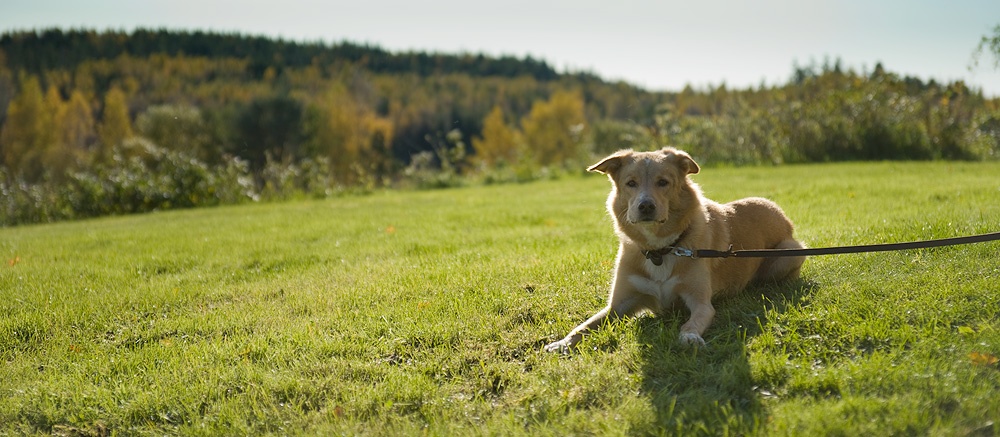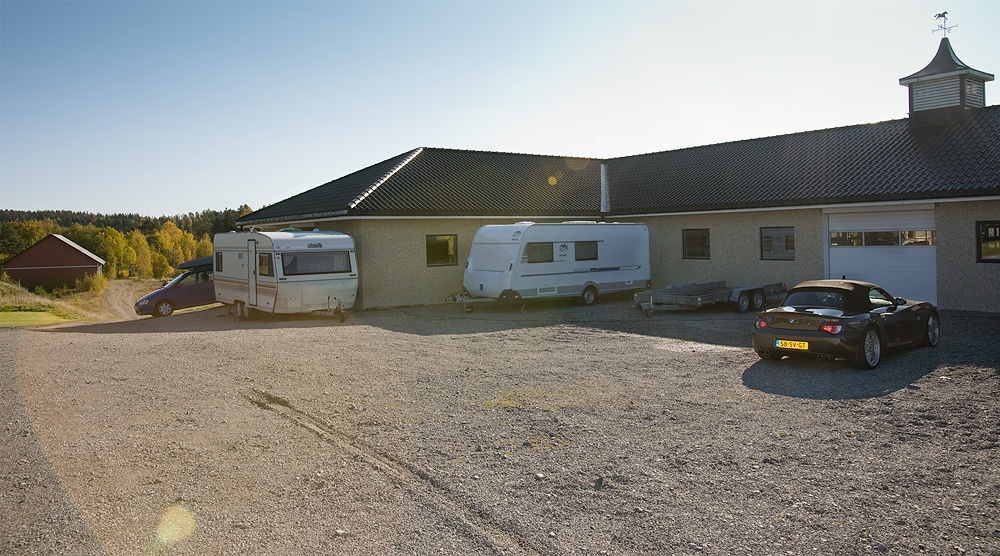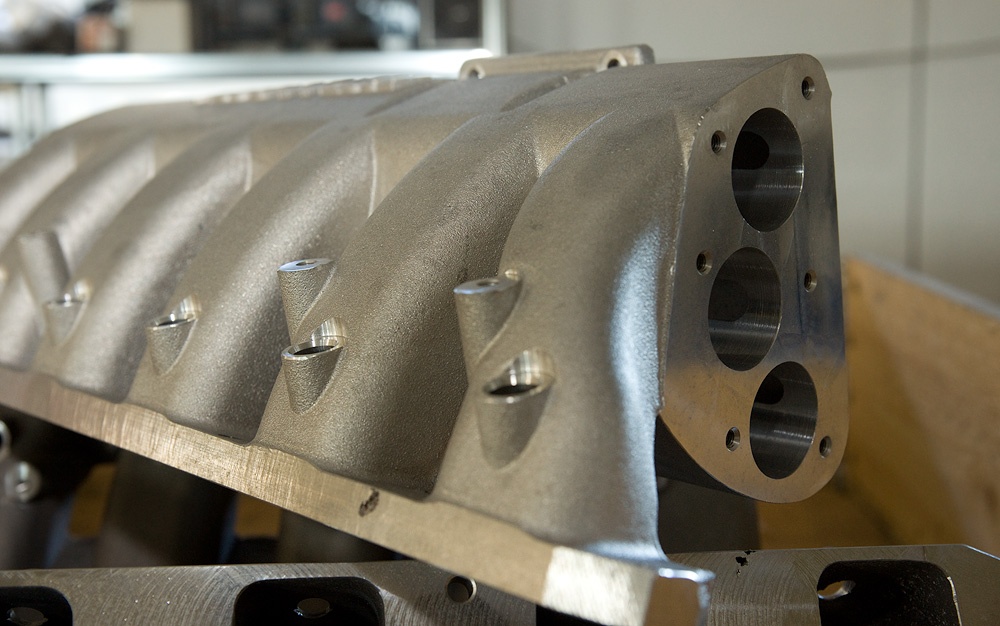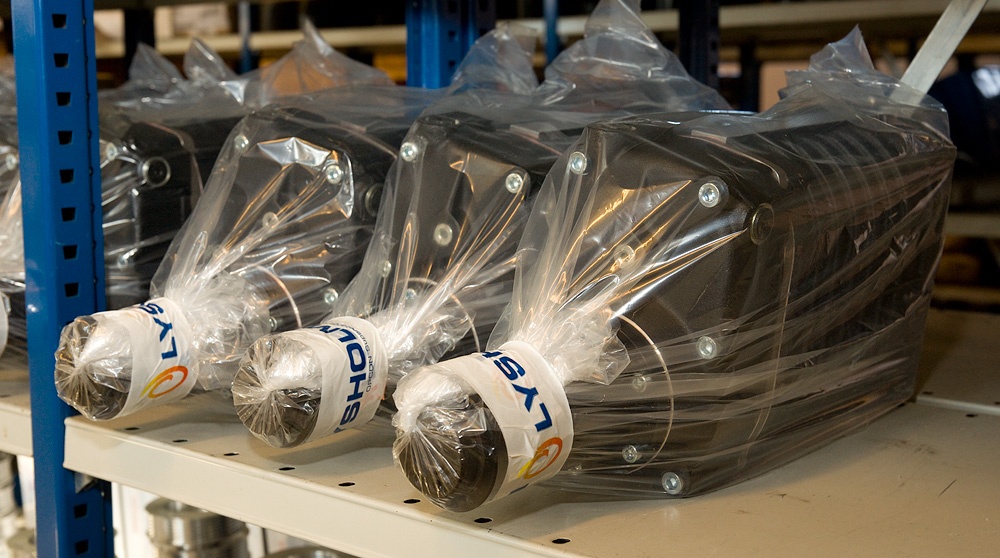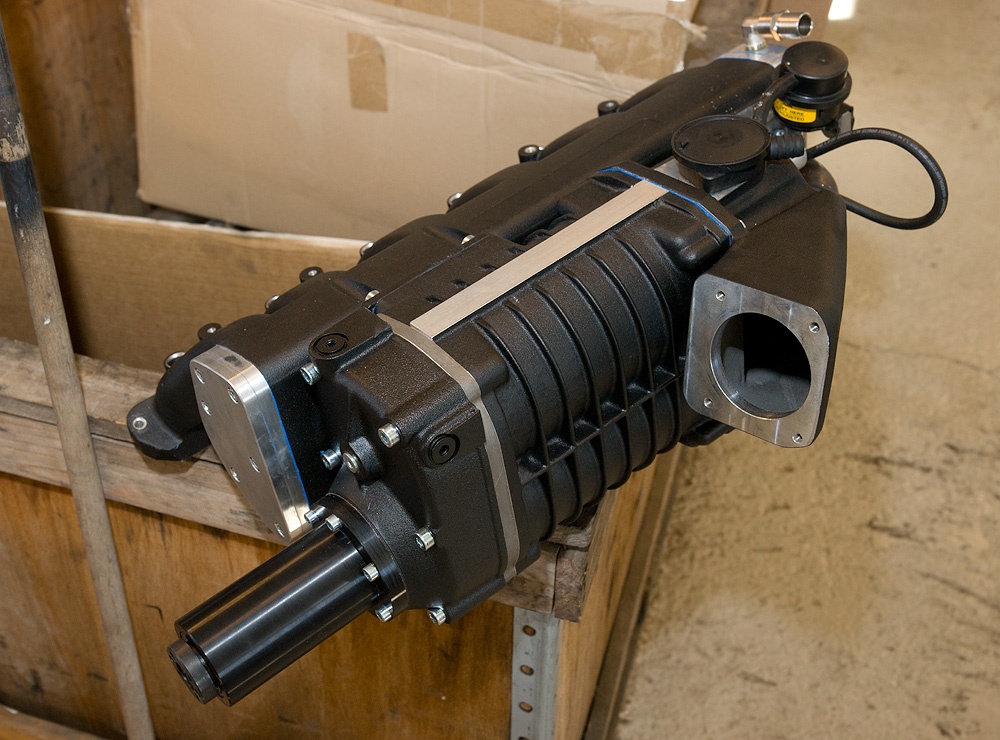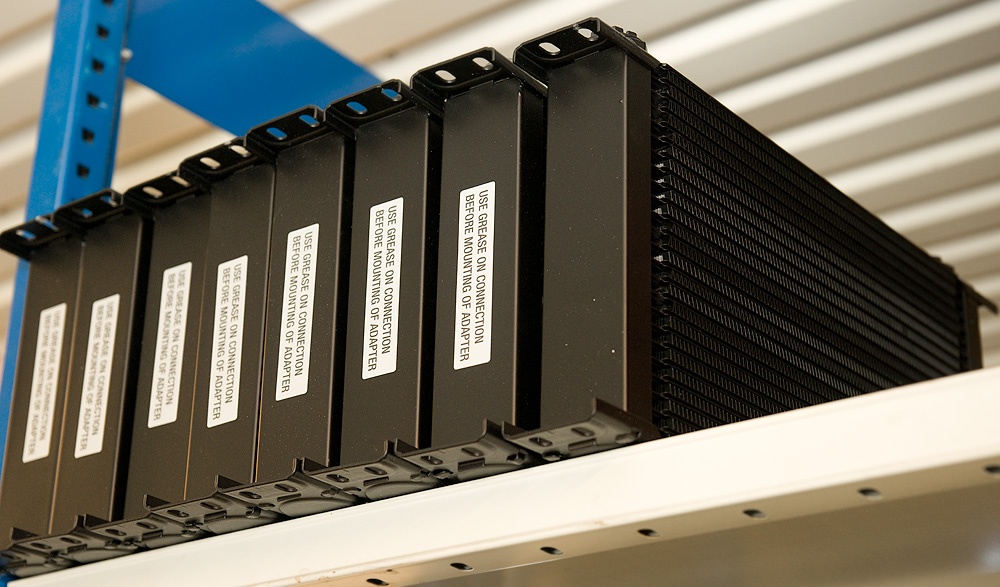 I was given the keys to a VW Caddy so I could catch the train from Halden to the Oslo airport where my flight would leave at 18.00h. It's a strange feeling to leave your beloved car 1200km from home
. The Norwegian trains were comfortable and clean and Oslo has a very nice airport. I arrived in Amsterdam, took the train home and got there at 22.30h.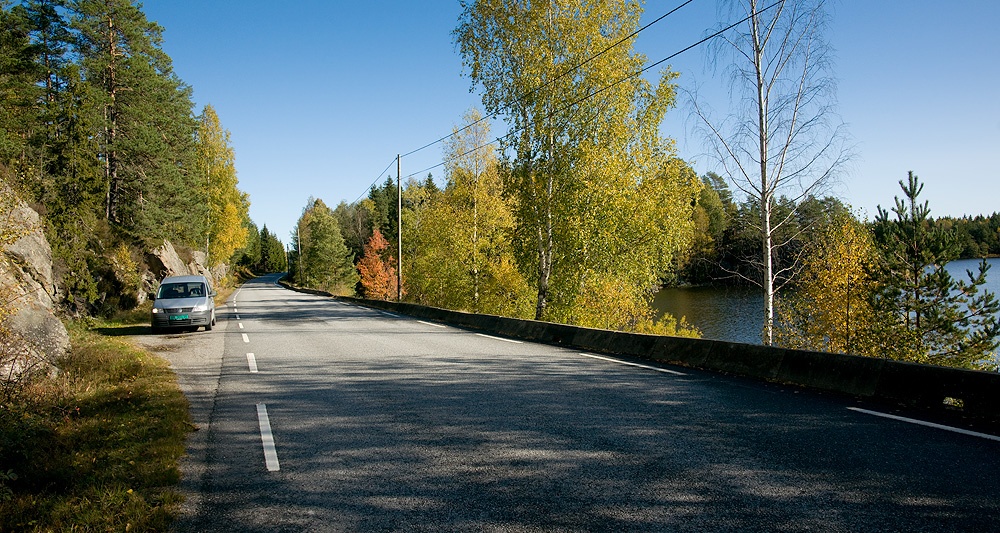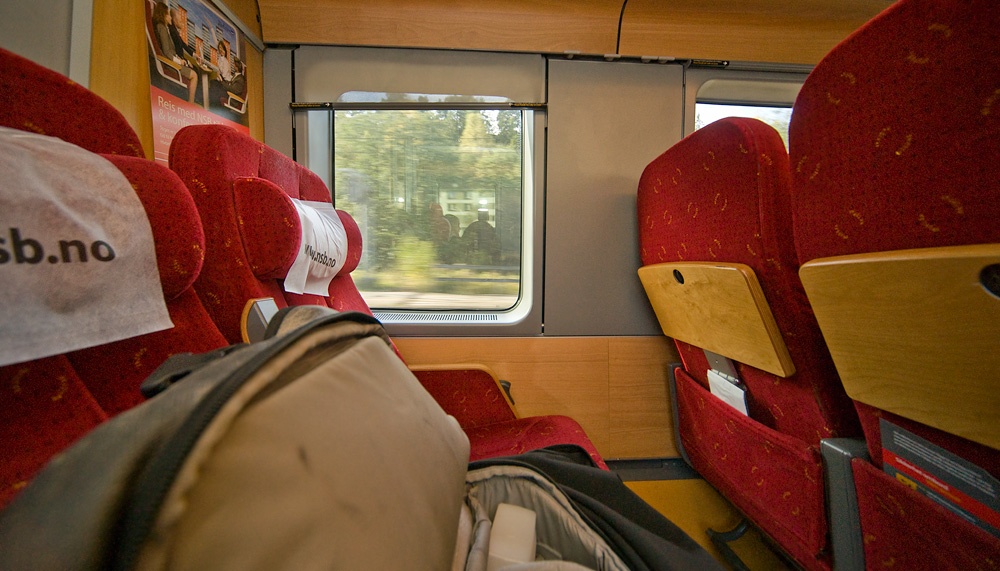 I called Hans yesterday and he had already been working on the car. There was some issue with the fuel rail but he did not expect a lot of trouble getting the other parts to fit on the Alpina engine. When everything turns out well the car should be ready in two weeks.