You're looking at a:
2000 BMW 328CI
5sp
Milage: 77k
VIN: WBABM534XYJP02922
Black with Black leather
Limo tint all around.
The car is completly stock. Nothing aftermarket. Everthying on the car is original and authentic.
Black on Black leather. Limo tint all around with lifetime warrenty. Car is equipped with Sport Package, Premium Package. Rain sensitive wipers, Xenon Lights, Black leather sport bucket seats(3-memory settings), driver and passenger thigh support, remote keyless entry, automatic climate control w/micro filter ventilation system, optional volume and station controls located on the steering wheel, optional DSC Dynamic Stability Control (traction-control system), power moonroof , CD, Premium On-board computer with Multi-Function Information Display which tells you how many miles you can drive until your out of gas, mpg, date/time, outside temp, your average speed..etc. I get about 27 miles per gallon.
Driver Air Bag; Anti-Lock Brakes; Air Conditioning; Alloy Wheels; AM/FM Radio; Cruise Control; Compact Disc Player; Passenger Air Bag; Rear Window Defroster; Power Seats; Leather Seats; Power Door Locks; Power Mirrors; Power Windows; Power Steering; Side Air Bag; Sunroof/Moonroof; Tinted Glass; Tilt Wheel.
A little story behind it.
I do my very best to keep the car clean as possible and neat as possible. I've babied the car since day one. I've always wanted this car with black on black. I still love it to death. But unfortunaly due to unforseen situations i'm forced to apart from the vehicle. Car was stolen and found shortly after, so it appeard they took only were interested in a joy ride. There were cigarette burns on the leather and other mics signs of abuse so insurance salvaged the car. The car has a texas salvage title. My reason to selling the car is only that fact that I need money, If you're not serious about the car please don't call and waste my time along with yours. I'm being as honest and i possibily can and stating everything i know. I'm asking 21k for it. Price is nego. depending on how serious the buyer is. Accepting all seriouis offers.
Car is located in Houston, TX
(832) 860-2581
Alex
Sorry for the huge pics, but i took high res. pics so you can get a clear idea of what you're looking at.
There is a door ding on the driver's side door, and the passenger side side skirt is pooped out.
Here is a pic of the door ding i mentioned above.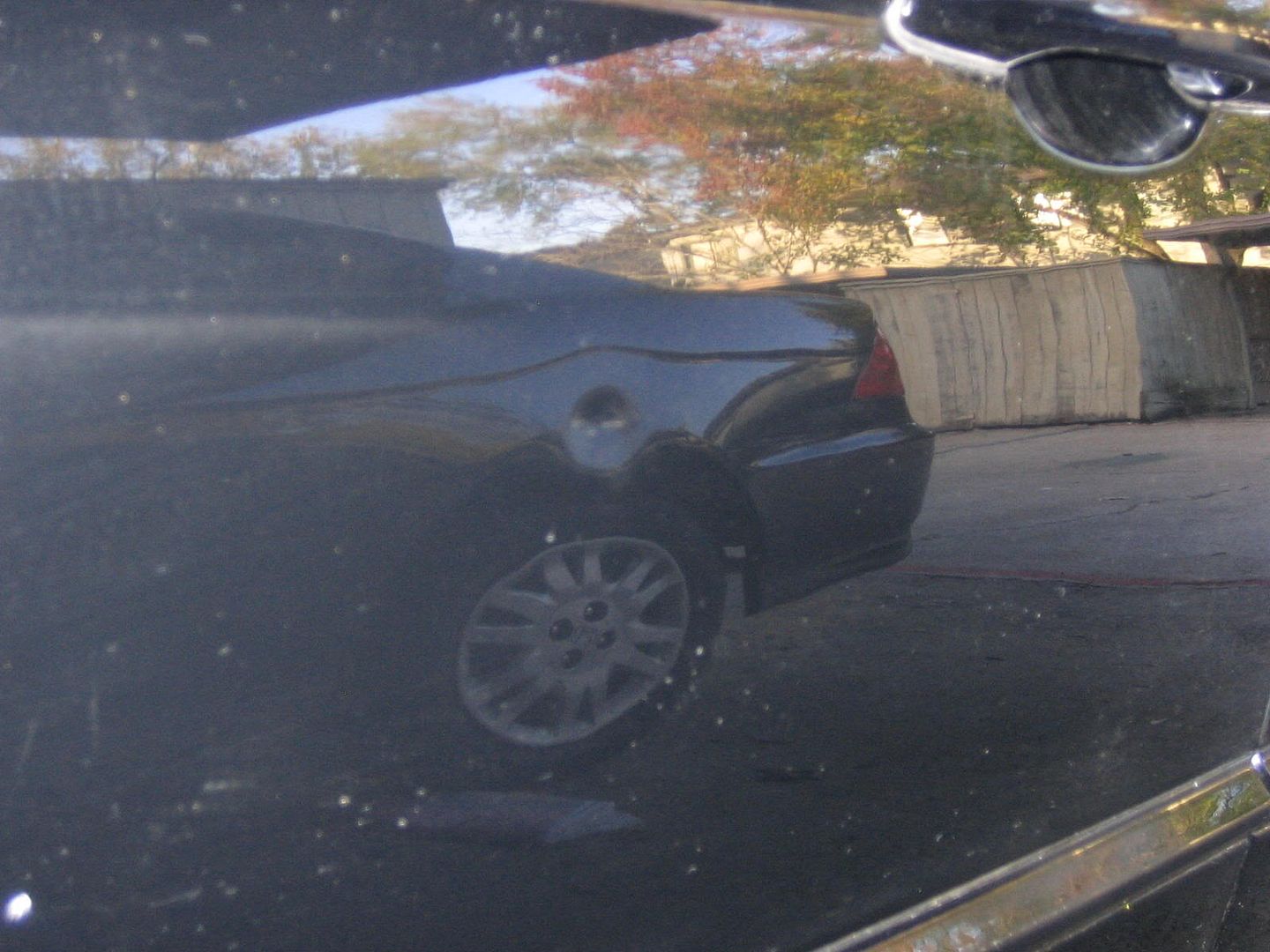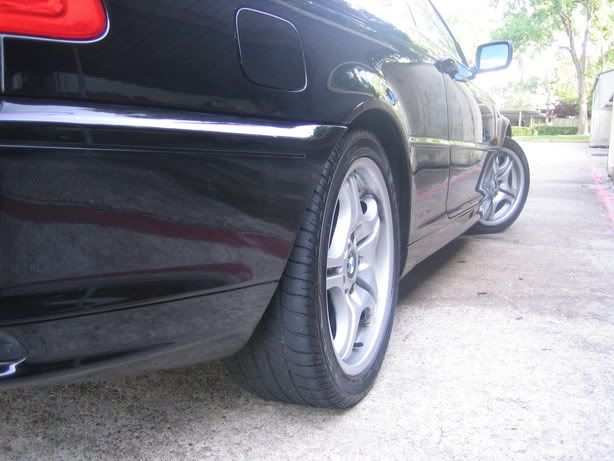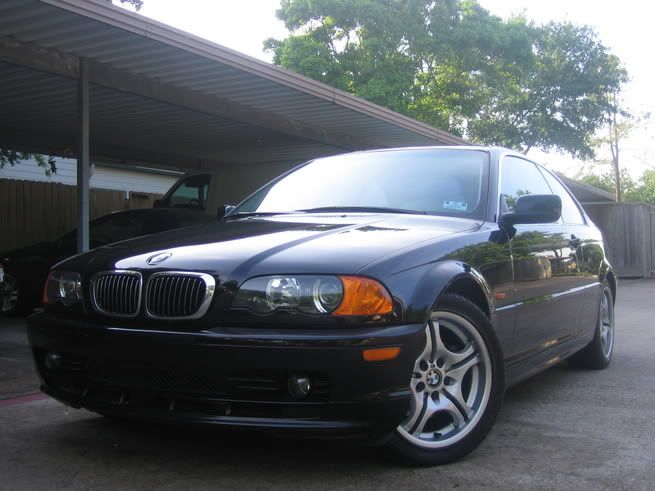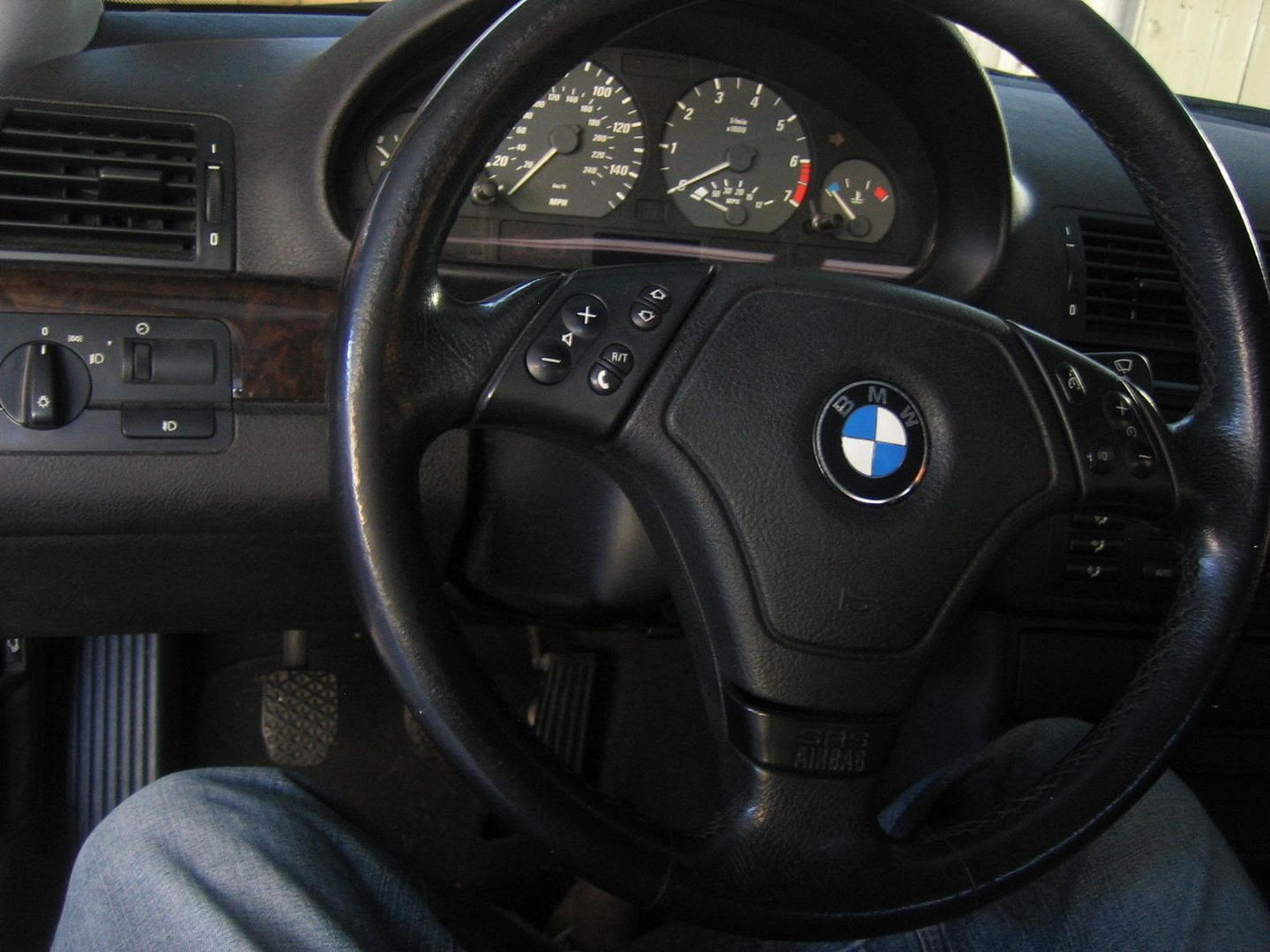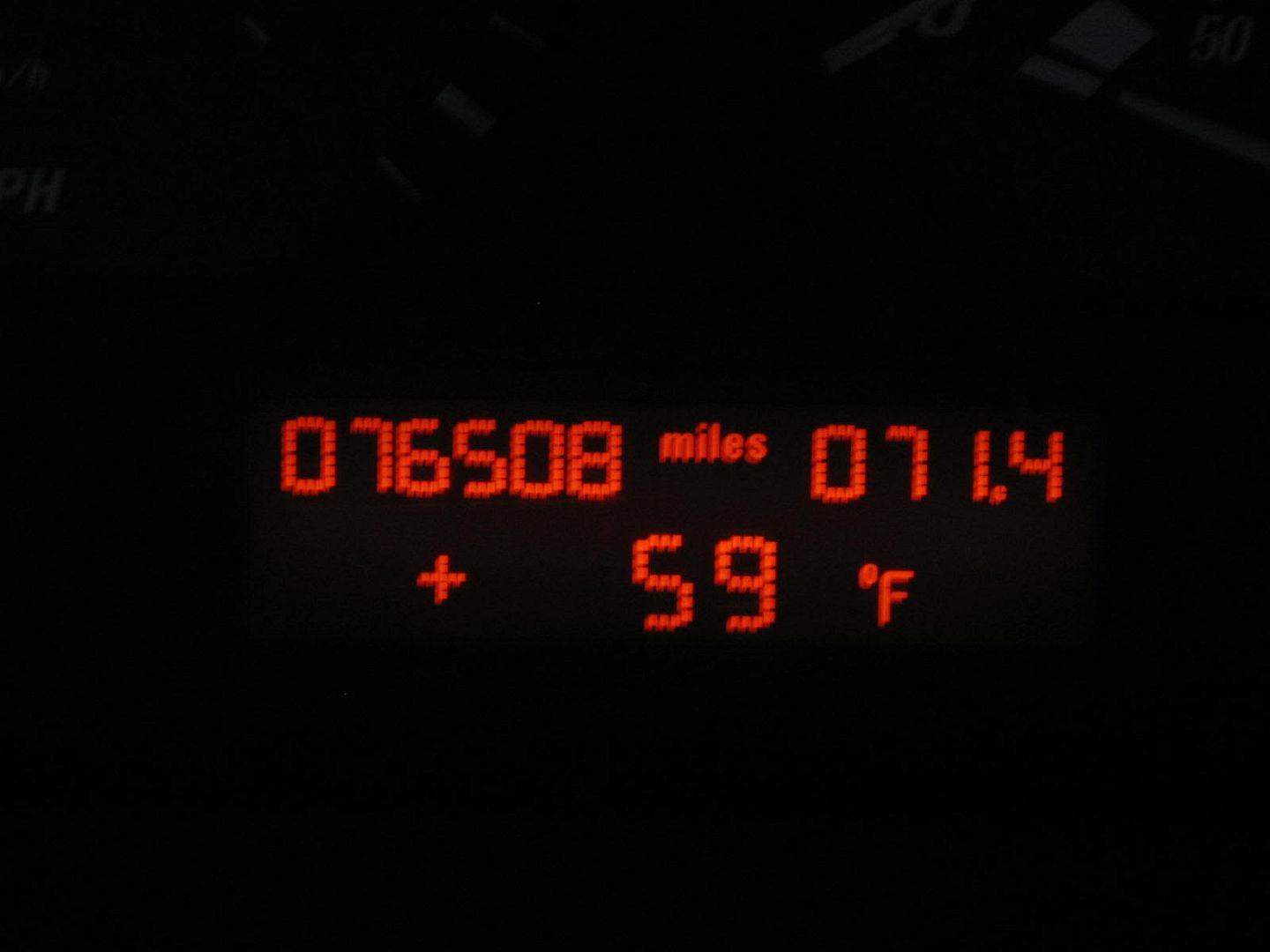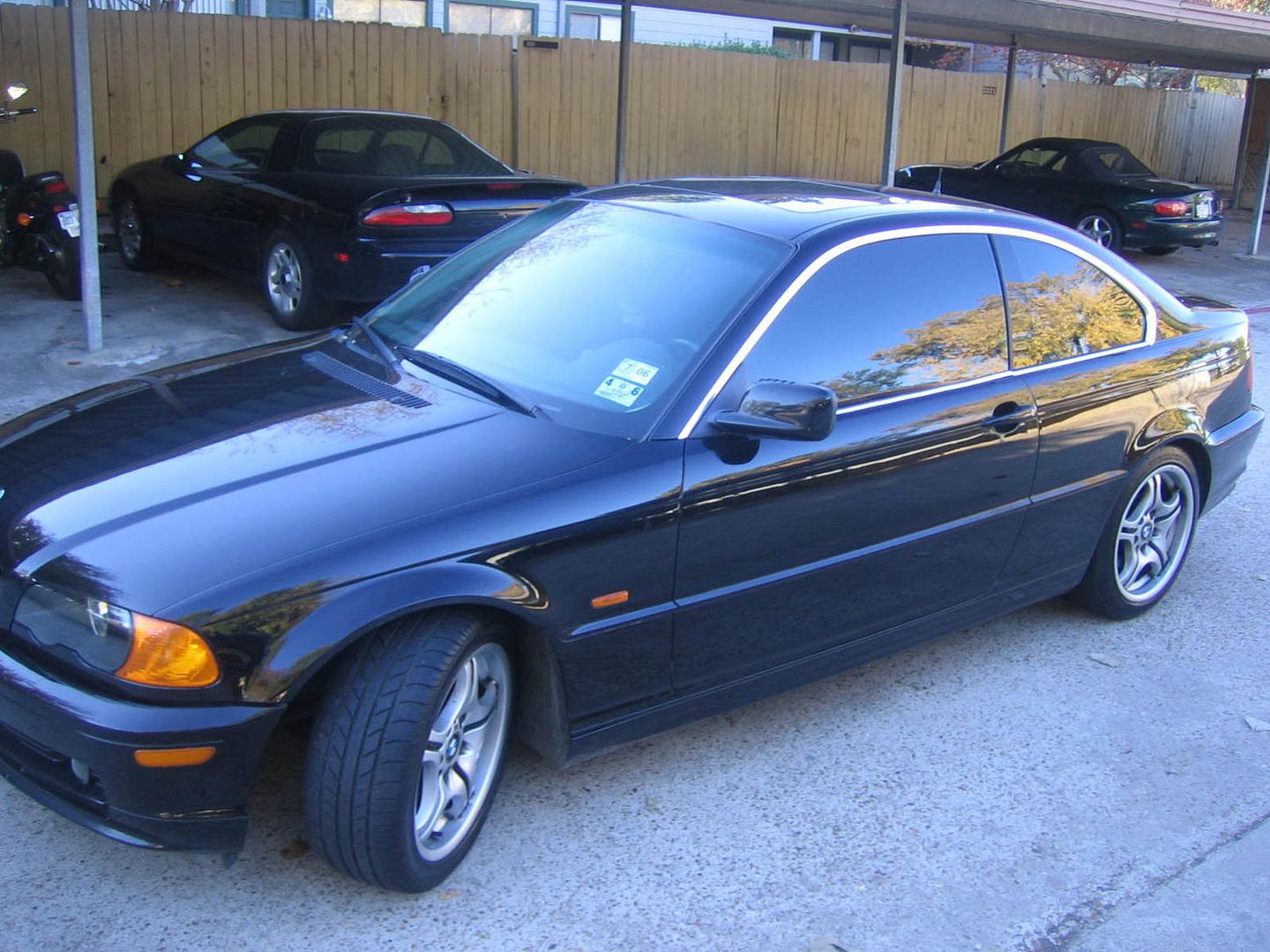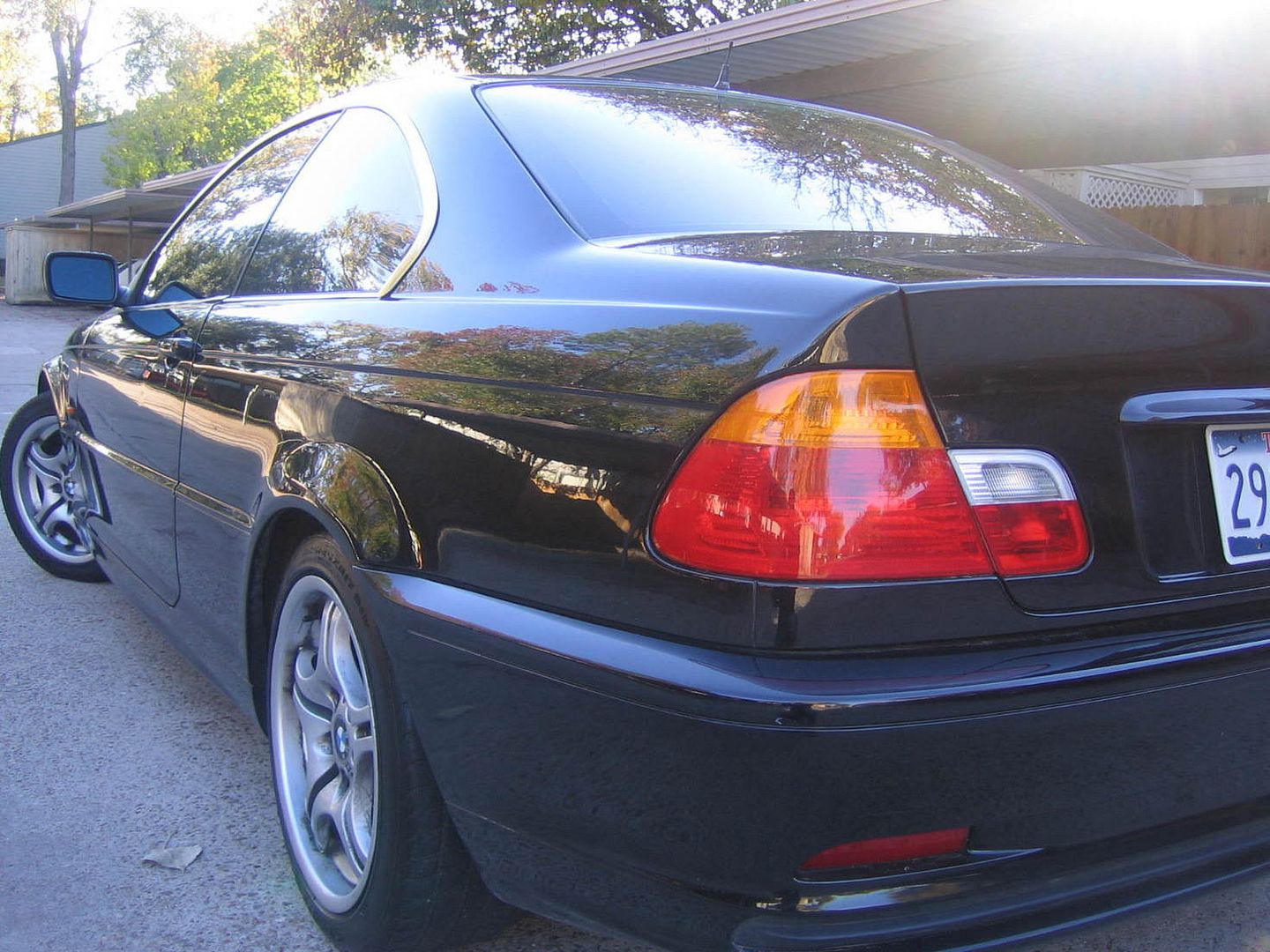 passenger side, side skirt.