Discussion Starter
•
#1
•
Name: Scott
Location: Leesburg, VA (NoVA-Metro DC Area)
Contact: PM or
[email protected]
Items for Sale: 18x8.5/18x9.5 SSR Comps (silver) with 245/275 Goodyear Eagle F1 Tires
Price: $1400/obo
Shipping: Local pickup preferred. Will ship at buyers expense.
Description:
Selling a staggered set of 18x8.5 and 18x9.5 silver SSR Competitions with Goodyear Eagle F1 tires 245/40/18 fronts and 275/35/18 rears. Wheels are in good shape, no bends, cracks, leaks, or issues of any kind. There is some minor curb rash on a couple of the wheels. If you look close, there are some barely visible tiny particles of unknown residue on lips that wont come off with just a wash, it would likely need something stronger. Tires are about 70-75% tread.
Reason for Selling:
I LOVE SSRs! But I prefer a square setup, and since I've owned the car I haven't found anyone selling 2 silver SSRs in 18x9.5. Im thinking about buying a set of square APEX ARC-8s and letting this staggered set go. These are the wheels on my JB E46M3.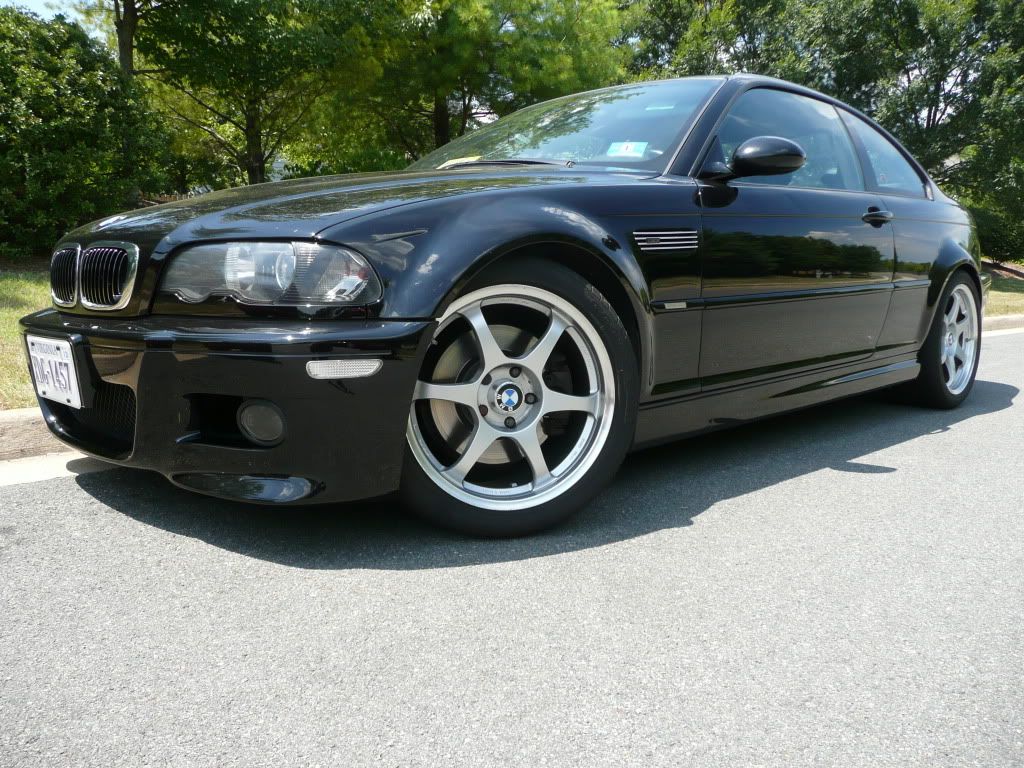 Wheel Pics:
Note the funk along the lips, its not curb rash. The curb rash is minor and hard to see. Also, wheels were not cleaned thoroughly in the centers. And those bolts are god awful ugly.
Passenger Front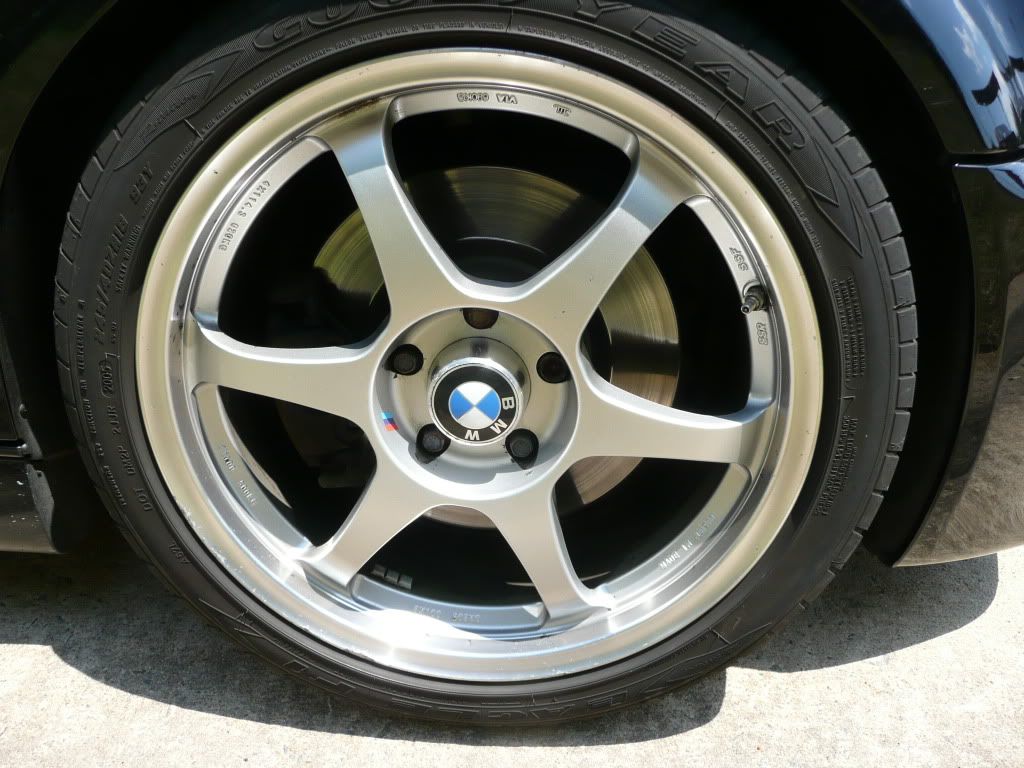 Drivers Front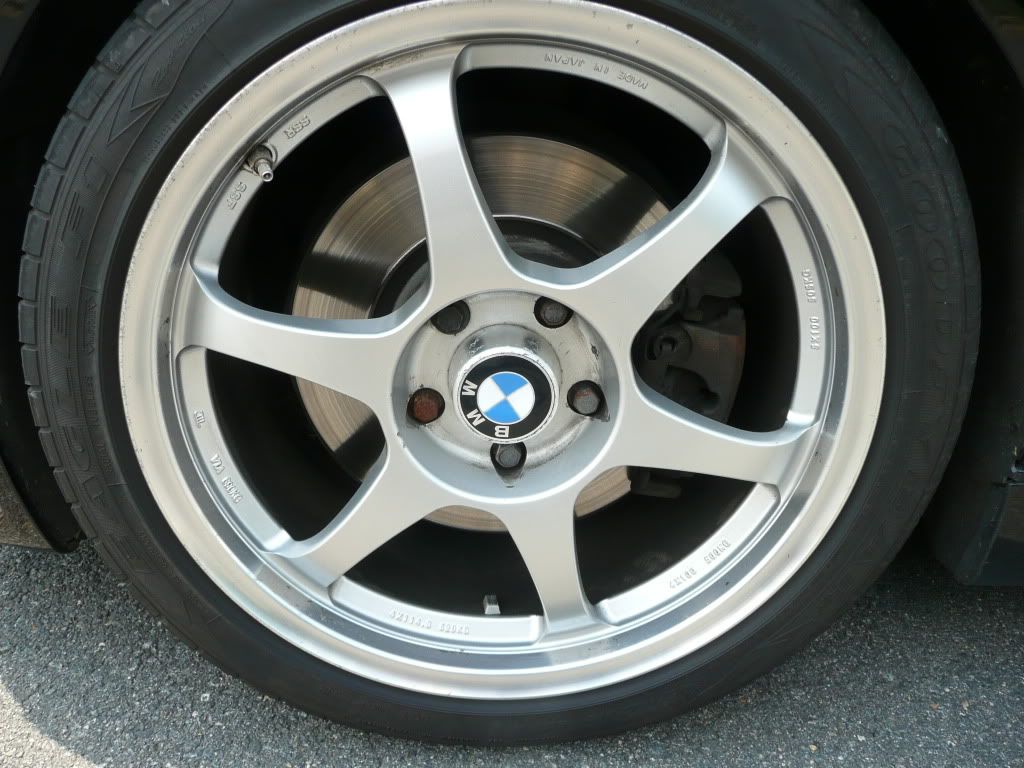 Passenger Rear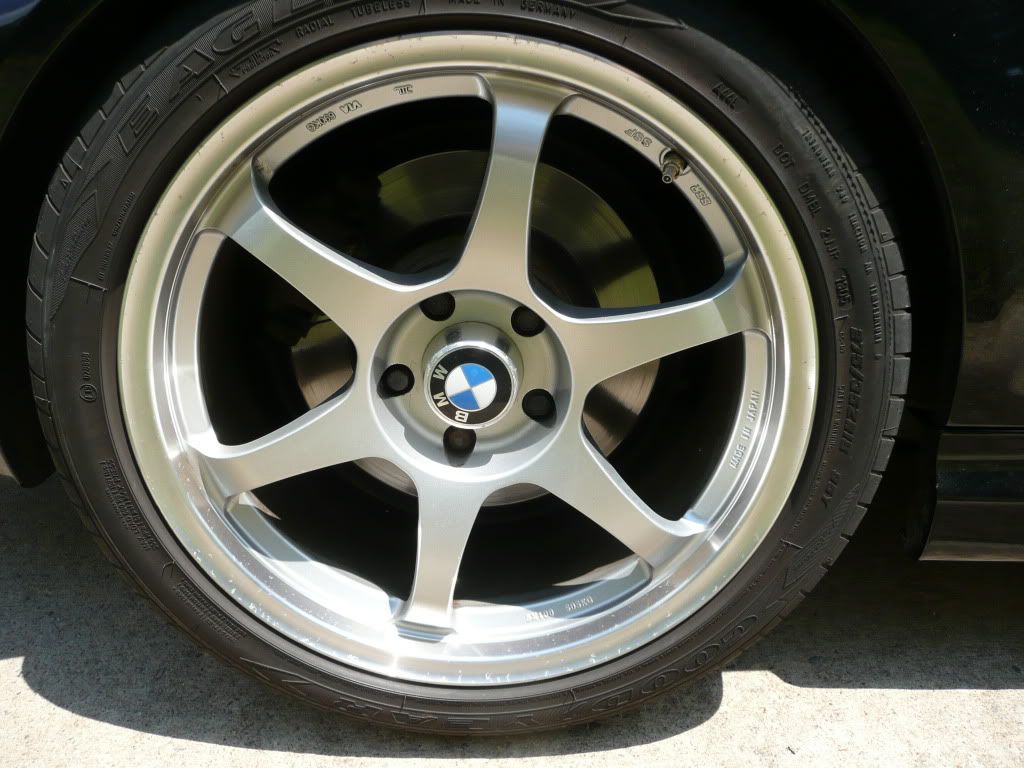 Drivers Rear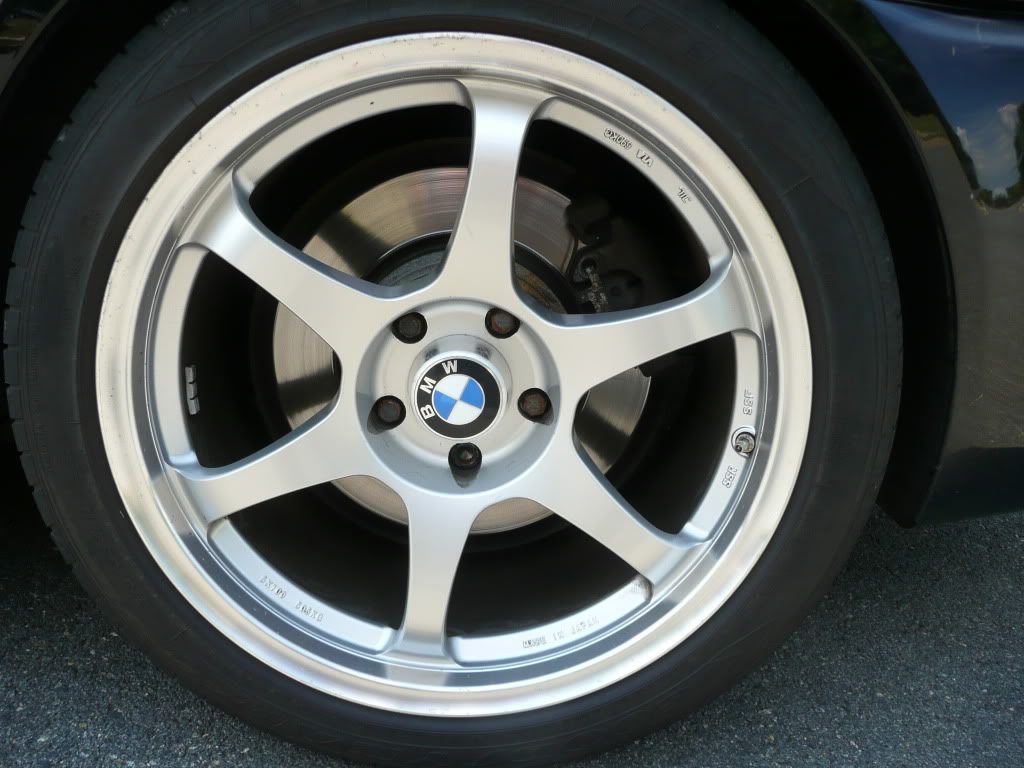 Tire tread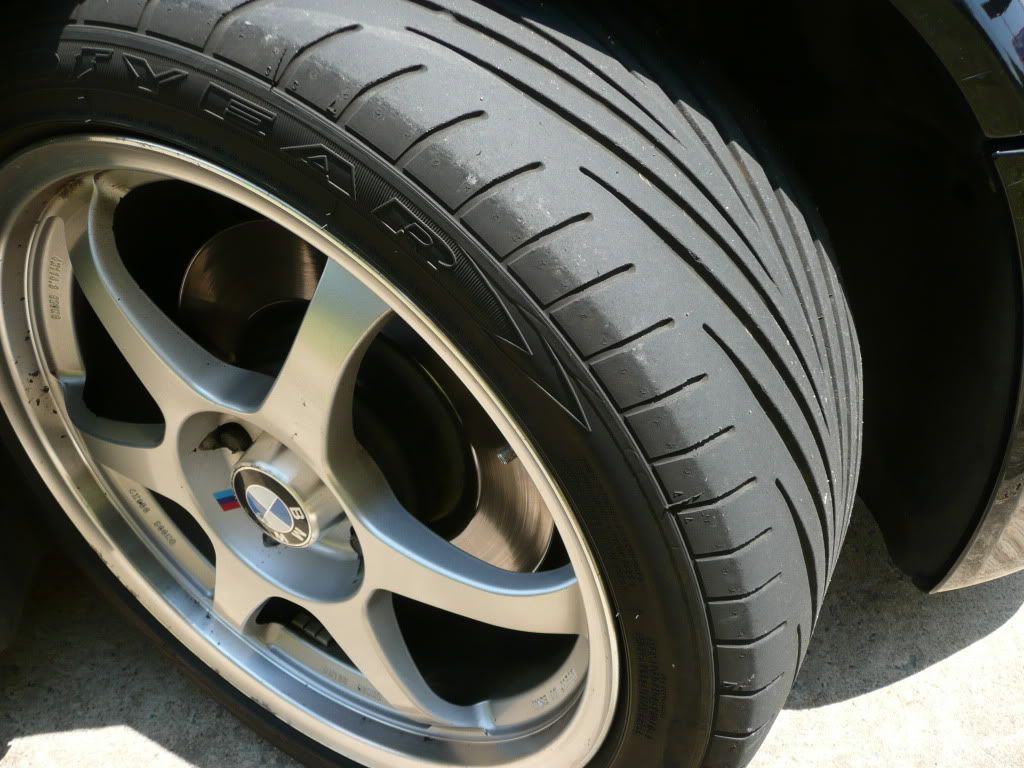 More pics on the car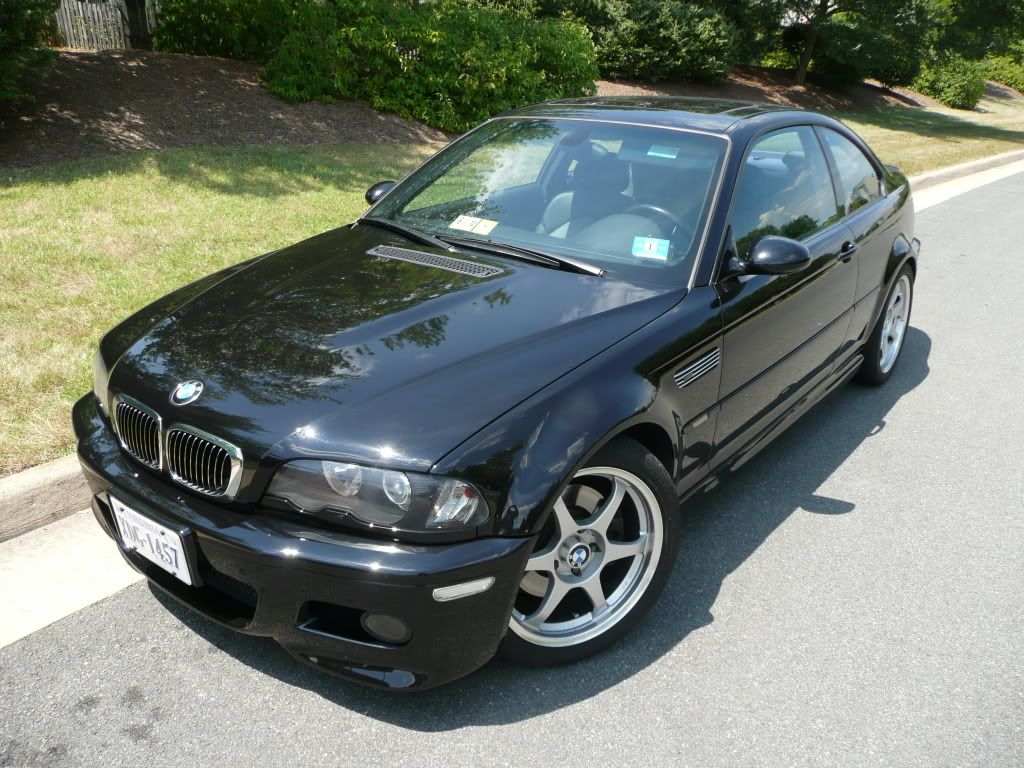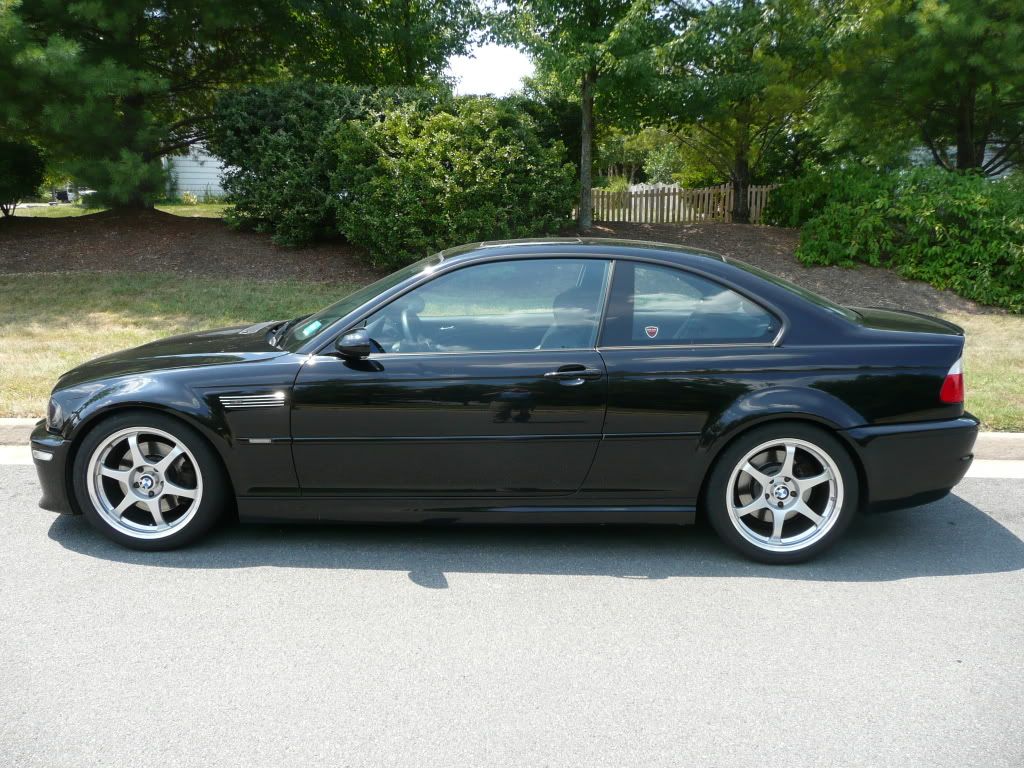 The wheels and tires were originally $3400 for the set, asking $1400/obo.
I think this is a reasonable price. If there are any questions, let me know. :thumbsup2: